You will soon be able to find the way to the padel tracks and you want to invest in a new racket. Here are 10 of the bestsellers from the start of 2020.
At the start of 2020, we can see that many brands have bet on versatility. Small anthology of some of the high-end models the most popular.
A model well known in France since we saw Adrien Maigret evolve with it. The Pro Staff Tour is equipped with Precision Foam, the stiffest foam of the brand, so it brings precision. Keep in mind that this is a FOAM foam, therefore flexible, which implies comfort, good ball output and optimal vibration absorption.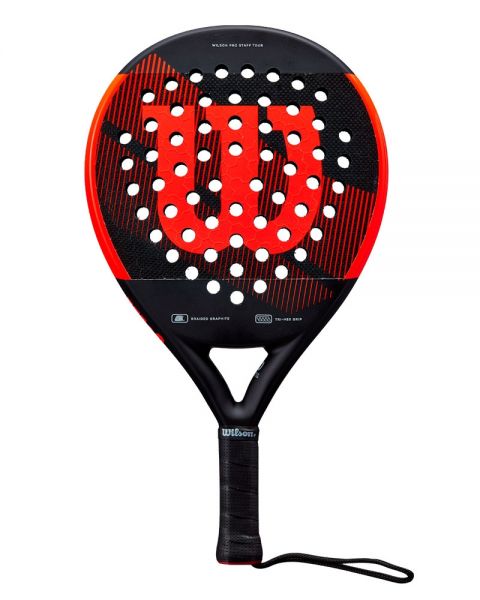 This pala is particularly handy, thanks to its shape and its light weight (365g). The graphite on the faces brings a little more rigidity, for a better touch on the attack balls. The rough Tri-Hex surface will simplify your task for effects. In the end we are dealing with a versatile model for players looking for a control pala.
Teardrop-shaped, this Kelme Olimpica is a high-end pala from versatile power with a big sweet spot. Its frame is made of carbon, and it contains an eraser Eva Soft Ultra, a rather tender foam. It will bring you a good ball exit, comfort, without sacrificing precision.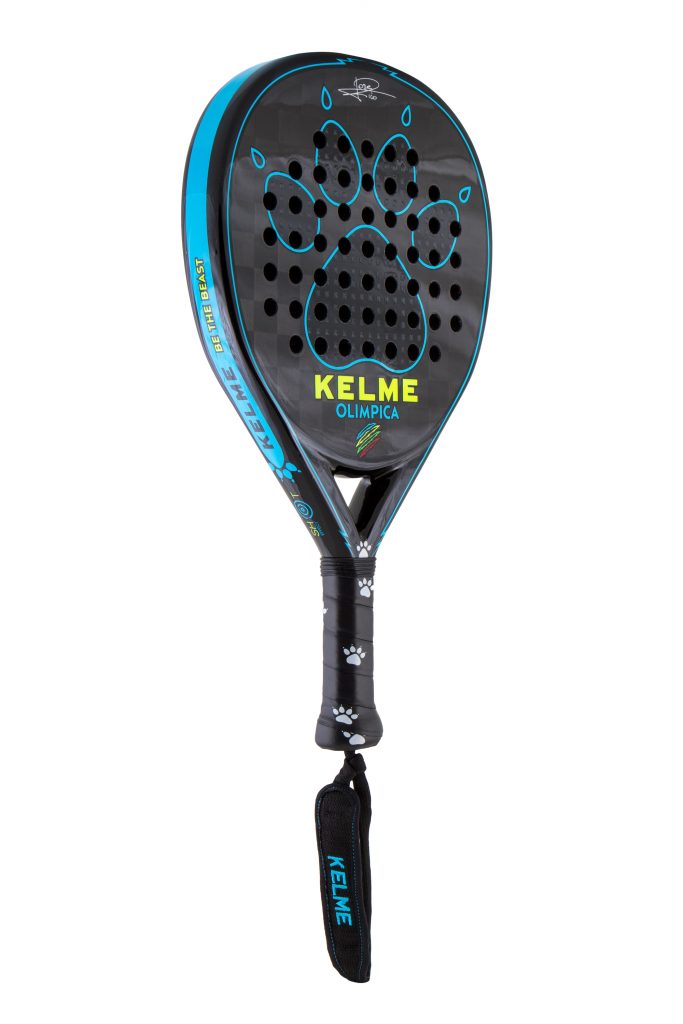 The faces of this pala chosen by José Rico Dasi, Javi's brother, are in carbon 18k, which provides a drier touch and more power. The smooth paint is topped witha rough surface, which should give you a good mix between effects and ball speed.
La Bullpadel Hack 02, it is the pala of Paquito Navarro: a high-end model in the shape of a teardrop, for a lot of versatility. Filled with technology: it is notably equipped with a MultiEva foam and TriCarbon on the faces, for a excellent compromise between power, ball exit and control.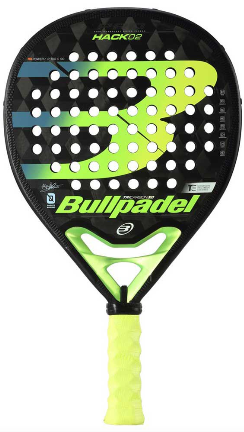 The famous Hack bridge will bring more rigidity to the strike. Successful finishes with in particular the Custom Weight to choose your own balance, or the Hesacore as standard. Basic weight: 365-380 g.
This is the racket chosen by Juani Mieres for 2020. Like Juani on the track, capable of moving to the right or left, to pose the game or to accelerate, this racket teardrop shaped stands out for its versatility. Inside we find a Pro Eva foam, medium density, perfect compromise between ball exit and precision.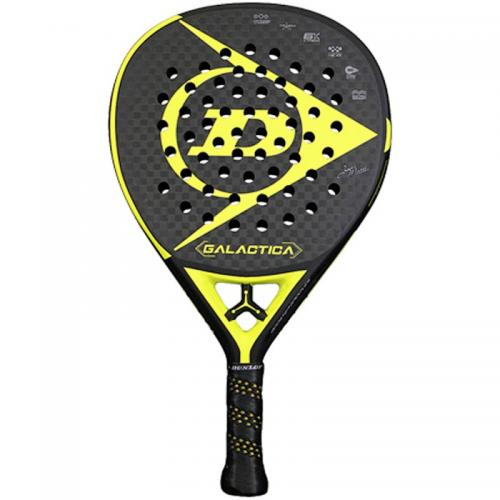 Le Tri-Max bridge will bring you more rigidity in the heart of the pala, which will make it very stable at the time of striking. Add to that the Japanese 6k carbon, and you have a precise, solid, and very handy racket given its shape, especially thanks to its lightness (360-375 g).
La Head Delta Hybrid 360 Graphene , in the shape of a drop of water, is the most powerful pala from Head. Thanks to the PowerFoam foam and the carbon / fiberglass / Graphene combination on the sides, you get maximum comfort and a large ball outlet.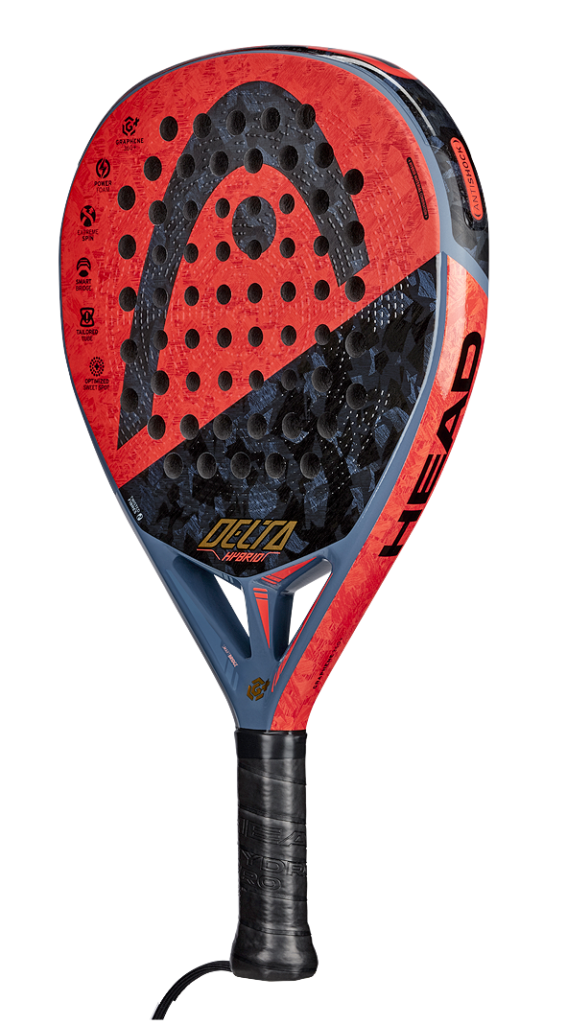 Add to that the rough surface which maximizes the effects, and you have a very versatile model. She has already won over WPT players like Agustin Gutierrez. Weight displayed: 375g.
This pala in the shape of a "rounded drop of water" was chosen by Argentina's Nela Brito. Her hybrid foam, a blend of polyethylene and EVA gum provides you with an excellent compromise between ball release, comfort and power.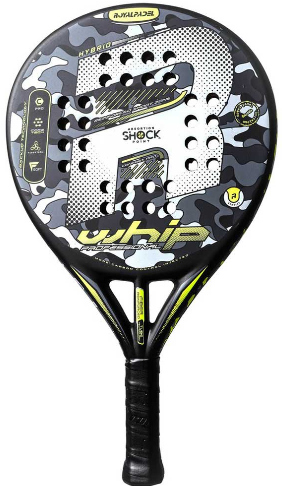 As always with Royal Padel, we are entitled to a optimal vibration absorption. Again, the striking surface which mixes fiberglass and carbon is an excellent compromise. A very versatile racket that should delight many players with its impressive comfort.
It is the pala of the rising star of the World Padel Tour: Agustin Tapia. It is also the racket used by Mapi Alayeto and in France, Benjamin Tison and Léa Godallier were also won over by this model. It is actually a mixture of two successful Nox palas: the AT 10 Gold and the AT10 Pro Cup.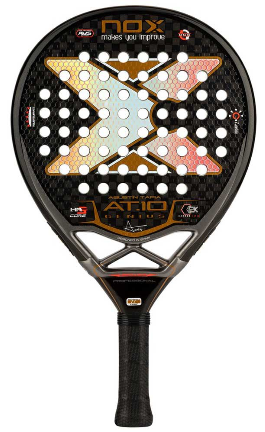 A racket with HR3 foam common to high-end models from Nox, with the mold of the AT10 Gold. By its shape, this pala is very handy and controllable, but it does not lack power, especially thanks to the 12k carbon on the faces, whose noise does not leave insensitive!
Babolat Viper Carbon 2020
It is the signature racket of Juan Lebron, probably the best smasher in the WPT. So we have a diamond-shaped pala, with the weight in mind and a rough surface for effects. The foam BlackEva brings a very good ball out.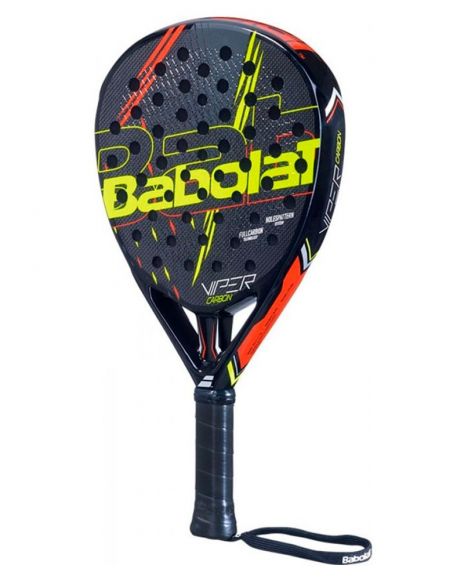 This model who also conquered Bastien Blanqué is in Full Carbon for more power and therefore maximum efficiency with net and smash. A racket for attackers, which will not cause you any inconvenience thanks to its trident at the level of the heart, specially designed to reduce vibrations.
Piton 8.0 is the racket of Eli Amatriain, but also of Jose Antonio Garcia Diestro. This is the model the most powerful and rigid of the marke. Round in shape, this pala will give you great maneuverability and more control in defense. It incorporates a foam Medium density EVA, a professional quality eraser, which brings a perfect mix between comfort and precision.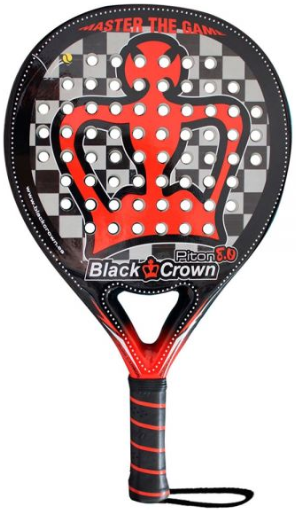 Le 15k carbon mixed with fiberglass will offer you an excellent compromise between power and ball output. As on the other models of the brand, the sweet-spot is widened, for more control. So we are dealing with a high-end racket, ideal for attackers, rather rigid, and with very good handling.
For those who know Kuikma well, this PR 990 Hybrid Soft is located between the PR 990 Precision Soft and the PR 990 Power Soft. Of drop shape, it has its weight more in mind than the Precision and less in mind than the Power. It's the perfect compromise between control and power.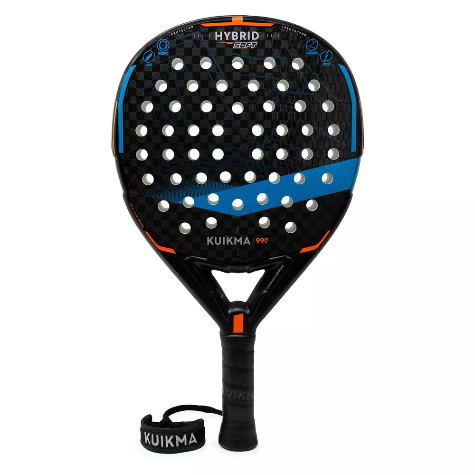 As the name suggests, it has a SoftEva foam, tolerant and comfortable. Its weight displayed at 362 g (+ -5), makes it a rather light racket, which will suit most people. His rough 12k carbon faces, and its double tubular carbon frame will bring you power when you conclude.
If you are looking for a pala, do not hesitate to take a tour HERE