THEsurvey conducted by Monitor Deloitte and Playtomic continues to reveal very promising figures for the padel. Indeed, the sport has experienced considerable growth in Europe* since 2016.
In terms of tracks padel we have gone in 5 years from 10 to 151, an increase of 26%! It's simple, almost 314% of the tracks found in Europe today were built last year!
In total, about a hundred courts are built every week in Europe. This represents about thirty new clubs every 7 days. So much so that over the past two years, more than 10 courts have been built and almost 000 clubs have been created. Thus, between 3 and today, we have gone from 000 to 2016 clubs, an increase of 2801%!
We therefore observe an impressive rise in power of the padel in the entire Europe. To allow such a phenomenon, large financial investments have been made. In terms of tracks padel this represents nearly 280 million euros spent (not including the cost of real estate) between 2019 and 2021. Such a sum gives real hope for the expansion of this sport.
Thus, since 2016, the padel managed to make itself known at breakneck speed. The figures mentioned throughout this article do not seem about to decrease in the years to come.
* The countries taken into account are: Spain, Italy Belgium, Netherlands, France, Portugal, Germany, United Kingdom, Sweden, Finland, Denmark, Norway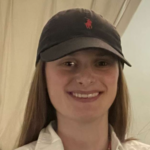 Initially attracted by tennis, I want to take an interest in padel to discover the different hidden sides of this sport. This is why I decided to join the team of Padel Magazine. See you soon on the grounds!