Paraíba (Brazil) will receive his first court from padel ! The track is already under construction at Base Beach Tennis - Altiplano district - João Pessoa - and its final phase is almost complete.
A construction under the leadership of Roberto Tebexreni - Base Beach Tennis
Roberto Tebexreni, entrepreneur / owner of Base Beach Tennis, explains how he came up with the idea of ​​importing the sport. Opening scheduled for next Tuesday:
"I am extremely happy to create the first padel of State. It is also the first in the North-North-East to be fitted with top quality windows. I practiced this sport at the end of 2019, in Recife, and I found it very dynamic and fun. I'm sure João Pessoa's audience will approve and appreciate it a lot. It also brings many health benefits " sums up Roberto.
Gustavo Kremer - ex-member of the team of padel Brazilian will lead the sports project
Gustavo Kremer will be responsible for leading the sports component at Base Beach Tennis. The former tennis player has decided to settle in Paraíba, in particular to closely monitor the project there. padel and take care of the athlete.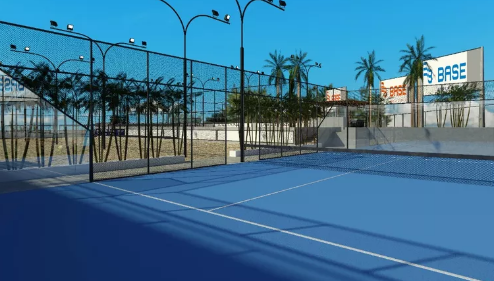 The great experience of this new lover of padel will serve as a common thread for the project in the service of new practitioners. A project carried out with a master's hand and which could well give birth to other ideas of this type in the country of Corcovado!
source: Globo.com
Photo credit: Divulgação

Sylvain Barnet, French Swiss Army Knife and sports enthusiast. Geek with a sharp quill, loves when a plan goes off without a hitch. And always up for a game.