4PADEL is recruiting! The club located on Reunion Island is looking for a referent / coach of Padel for the coming season. To your applications!
With 4 courts of padel and Le FIVE complex (5 FOOT5 fields), 4PADEL St. Louis is the biggest club in Réunion and wish to develop!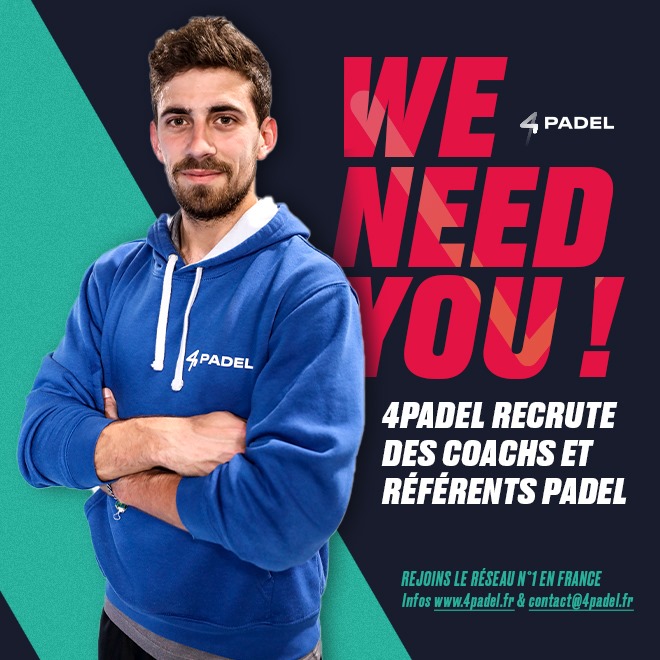 - You have your DE Tennis and you are an instructor padel-tennis?
- You have a high level padel and you like to give a touch of soul to a club?
- Are you a teacher and you like to teach?
- Are you a manager, do you want to develop your club and do you have ambition?
If you recognized yourself, contact 4Padel at 06.92.42.42.42 or by email: m.lecuelle@holdmax.fr

Team Padel Magazine tries to offer you since 2013 the best of padel, but also surveys, analyzes to try to understand the world of padel. From the game to the politics of our sport, Padel Magazine is at your service.