If the pairs Nathalie Alidor / Perrine Guingand and Etienne Mootz / Yanis Muesser did not have the status of favorite on paper, these 2 teams were listed among the potential winners and they did not disappoint. You will have to watch them during the next tournaments!
Alsatians in love with padel will have had their "money" for this weekend at 4Padel from Eckbolsheim with no less than 60 games, of a very good standard. By offering 2 tournaments over the weekend, Alexis Clement and his team have been very caring for the participants. Sunday afternoon, the players and spectators present had only one question, when is the next tournament?
Honor to the women, who will have been the center of attention on Saturday afternoon. If we waited for a final confrontation between the pairs Gomez / Gomez K et Bardenhorst / Maillard (who faced each other in the small final), it was ultimately 2 outsider teams that we found in the final. On the one hand, Aline Hessloehl & Agathe Leblanc, with a very offensive style of play and the other Nathalie Alidor & Perrine Guingand, the game more relaxed. And after 2 sets hung, it is this last pair that left with the cup!
On the P250 Men, after the fierce qualifiers on Saturday, Sunday began with the dreaded time toss. In the 1/4 program, two very good matches: Hue / Obert (TdS 1) against Caspar / Georg et Henry / Seyller (TdS 4) facing Glantzmann / Ruivo ; two great tie-breaks and two surprise seeds. In the upper part of the table, the favorites Clement / Kohlmann et Mootz / Muesser assumed their rank.
After hanging semi-finals, the last part opposed Etienne Mootz / Yanis Muesser, that we expected (see our Friday article), to the surprising Guillaume Caspar & Charles Georg. While the first set was won by them, Etienne and Yanis took the game on their own to win the next 2 sets and the trophy.
The final took place under the watchful eye of Lionel mangold, secretary of the Grand Est tennis league, who did not hide his satisfaction with the current development of the padel on the territory with in particular more and more tournaments. The next meetings at 4Padel Strasbourg? A P100 on October 30 before a P500 end of November which should be a great success, another one!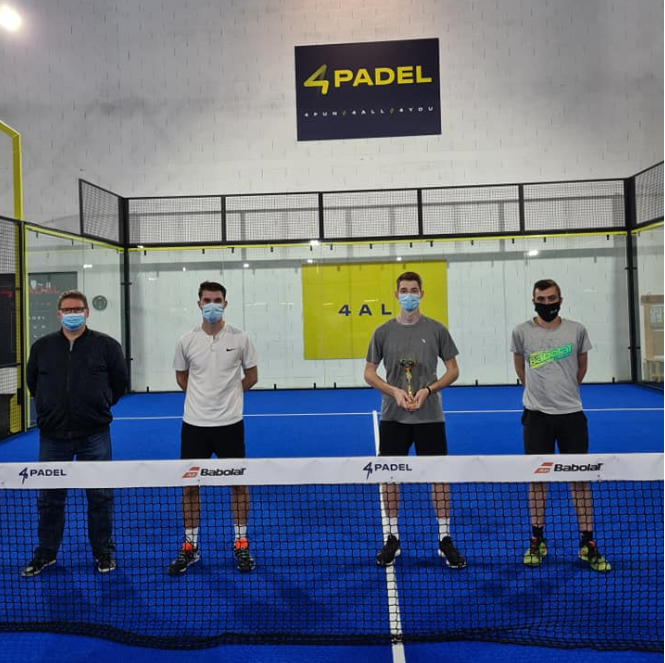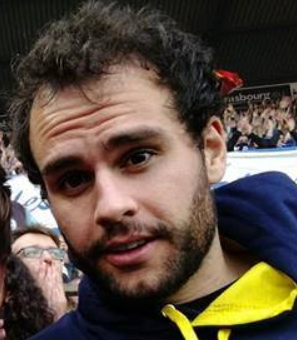 Vincent discovered the padel ten years ago, only devoted himself to it after too many "firsts" in tennis tournaments. Lover of sport in general and despite his lack of talent for the Bandeja, this Norman expatriate in Alsace will try to make you live the news of the Padel in the "Grand Est". Judge referee what's more, the tournament news should be quite rich!