They had made a strong impression a month ago by reaching the final of the P500, Etienne Mootz & Yanis Muesser are back on the land of their last exploit to play for the win. For women, Luna Gomez & Ilona Gomez will be favorites!
4Padel Strasbourg is organizing 2 tournaments this weekend: a P100 Women on Saturday afternoon and a P250 Men over 2 days, the epilogue of which will take place on Sunday in the middle of the afternoon. Alexis Clément, the head of the structure, was very satisfied on Wednesday noon at the close of registrations: "We will have 31 teams over the weekend, which we have never had before! We really feel that padel is gaining momentum, at a speed that we could hardly have imagined a year ago. "
On the field side, the tournaments will be organized in 2 phases: qualifying pools then a final phase. For women, the 2 favorite teams Luna Gomez / Ilona Gomez K. et Uta Bardenhorst / Isabelle Maillard should end up in the final. But everyone knows it, in padel we are never safe from a surprise!
On the P250, some referenced heads will start their tournament on Saturday to obtain one of the 4 qualifying tickets. On the chicken program: Albano Olivetti (n ° 250, ex n ° 50) /Jordan ruivo (n ° 751, ex n ° 400), Jordan Balls (n ° 467) /Morgan garcia (n ° 698, ex n ° 250) or Jean Claude Dider (n ° 564) /Julien schuler (n ° 601).
The final table will bring together 4 teams on Sunday, some of which are in very good shape: Florian Hue / Baptiste Obert (TdS1, 1st association), Alexis Clément / Anthony Kohlmann (TdS2, 1st association), Etienne Mootz / Yanis Muesser (TdS3, a final in P500) and Christophe Henry / Alexandre Seyller (TdS 4, 2 victories in P250). It is therefore difficult to put the name of the winners on paper before the opening of the tournament; for those interested, answer Sunday from 16 p.m. to 4Padel Strasbourg !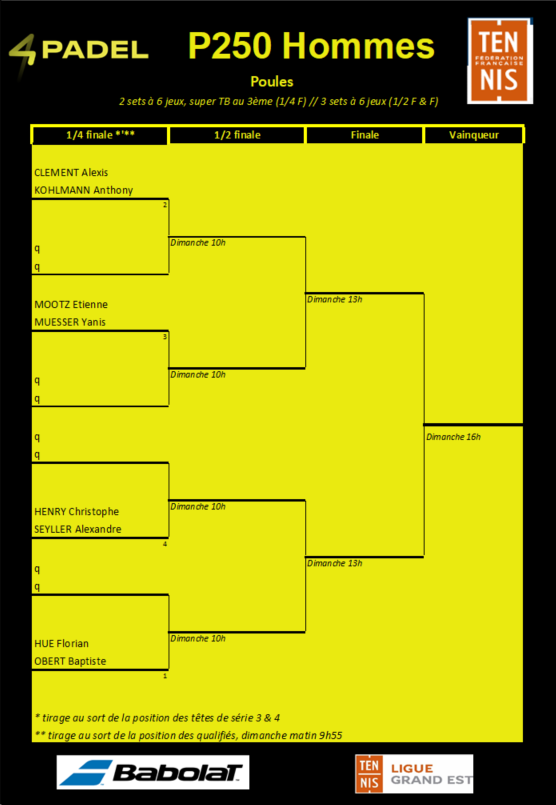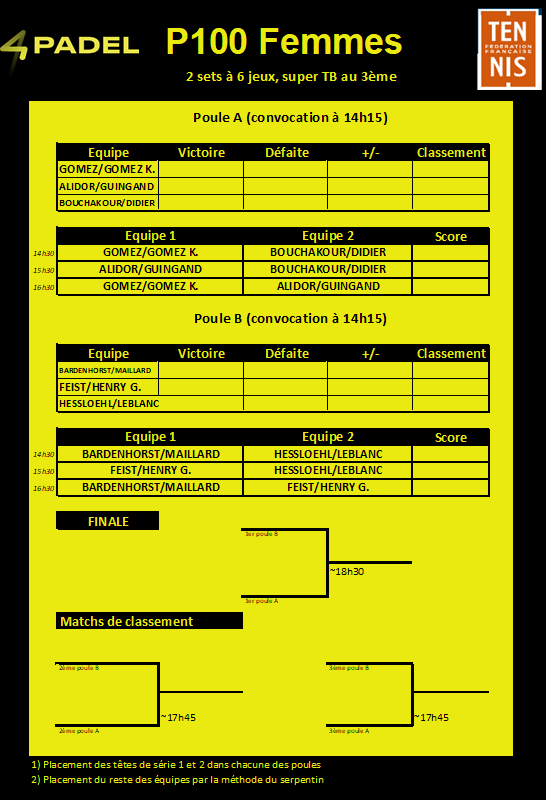 No.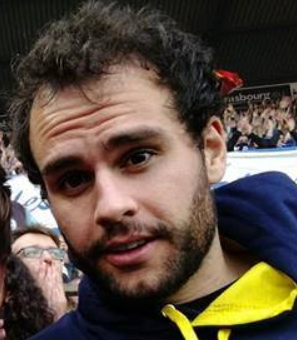 Vincent discovered the padel ten years ago, only devoted himself to it after too many "firsts" in tennis tournaments. Lover of sport in general and despite his lack of talent for the Bandeja, this Norman expatriate in Alsace will try to make you live the news of the Padel in the "Grand Est". Judge referee what's more, the tournament news should be quite rich!