La Belgium will receive a stage of theAPT Padel Take the Tour, 14 au Next April 18. It will be an Open tournament with a prize money of 35 000 €. There will be 18 pairs in total in the main draw.
The French will be numerous at the start of this Belgian Open 2021. Here is a quick overview of the French pairs:
Adrien Maigret / Benjamin Tison
Maxime Moreau / Jérôme Inzerillo
Julien Seurin / Lilian Fouré
Julien Toniutti / Thomas Mitjana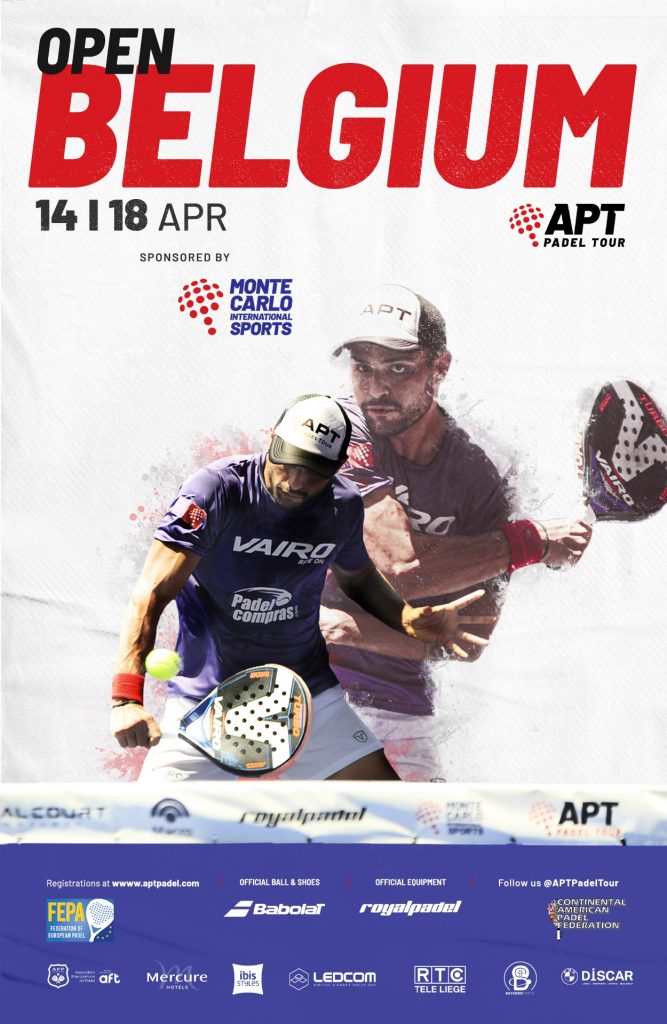 We must of course add the Franco-Spanish pair Jérémy Scatena / Marc Bernils Garcia.
By studying the table closely, apart from a few Argentinian players, the table will be composed mainly of Europeans and especially of French and Belgians.
We can say that this table will have the flavor of a mini French-speaking European championship!
source: APT Padel Take the Tour

Alexis Dutour is passionate about padel. With his training in communication and marketing, he puts his skills at the service of padel to offer us articles that are always very interesting.