Italy is developing the practice of padel et the transalpine clubs give themselves the means to succeed, in particular by offering practitioners many indoor courts. The growth has been exponential for a year.
Italy bets on indoor
It is not always easy to play outdoors and the importance of being able to play indoor matches is crucial. Italy has understood this well and 2020 marked an increase in the creation of indoor courts. In 2019, 220 indoor courts were usable, or 23% of all available structures.
According to our colleagues Mr Padel Paddle, the cap of 500 indoor courts, i.e. 27% of the total, was achieved in 2020 despite a very difficult year. More specifically, 24 clubs have more than four indoor courts and 75% of indoor courts are gathered in four regions: Lazio in the center of the country, Lombardy, Emilia-Romagna and Piedmont in the north.
Cover existing land

In order to allow players to enjoy both summer and winter, Italy is also betting on the semi-covered, a versatile model. Currently, three cover versions are available :
an industrial shed that offers better insulation in winter but reduces the maximum play height in summer;
a more expensive hot air balloon more sensitive to bad weather, mainly usable from November to March;
a tensile structure that represents the right compromise between the shed and the hot air balloon with discreet winter insulation, side curtains that can be completely opened in summer with the impression of playing under a large umbrella in order to protect from the sun's rays while enjoying side air.
In the columns of Corriere dello Sport, Leonardo Ravizzini, commercial director of the company Ecover Srl, puts into perspective the usefulness of a indoor field with the return on investment : "Faced with the development of the practice, it is fundamental to have an adequate business plan, with the planning of receipts and the control of risks linked to bad weather. The investment makes it possible to reach the breakeven point from the 4th or 5th year".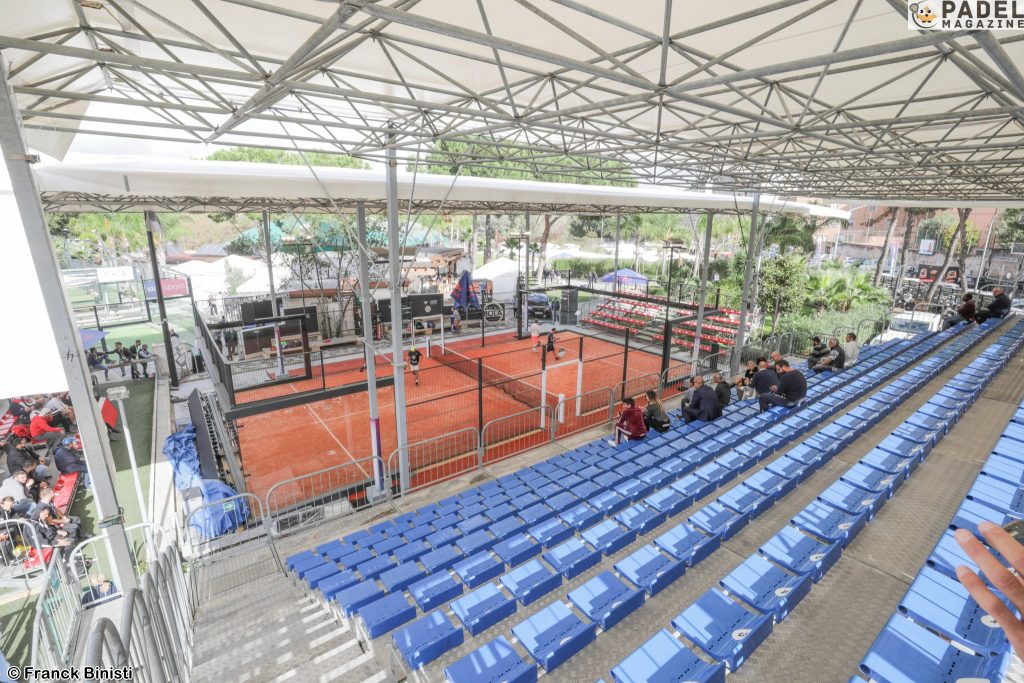 Building the future
Coverage of one or more courts is not within the reach of all transalpine clubs and the growth of the practice of padel does not ensure the success of such a project.
"It is essential to have a entrepreneurial vision of the activity and to be followed by professionals of the sector, explains Leonardo Ravizzini. With their experience, they can help build a commercial offer that will be avant-garde, including vis-à-vis the market in the near future.
Le padel is experiencing incredible development and is skipping stages. It sounds absurd but the Covid-19 is accelerating its evolution and shortening the distance with other sports ".
With this new essential offer for the most assiduous practitioners and occasional players looking for the comfort of a hall in winter, Italy is reaching a wider audience and promoting access to padel as well as its attractiveness.