Our Swedish colleagues from Padel Directly allowed us to discover a new type of track padel quite surprising: the land of padel floating.
In Uppland, Sweden, PadelX, a well-known company of Padel Magazine, talks about her again, with once again an originality that will remain engraved in stone: she is developing a field of padel that can float.
PadelX had indeed already made the buzz in China by installing the first padel in Shanghai on therooftops of the largest shopping center in the region.
This Swedish-born company has set its sights on China for a short year. She relies heavily on the development of this sport in her country but also on the Chinese east coast with lush events.
Johan Hansson, the founder of PadelX, explains to our Swedish colleagues that they have the hope of being able to start producing this type of land as soon as possible.
It took a long time to set up a structure that was sufficiently stable and mobile to produce a product that could be moved with the help of a boat or jet ski.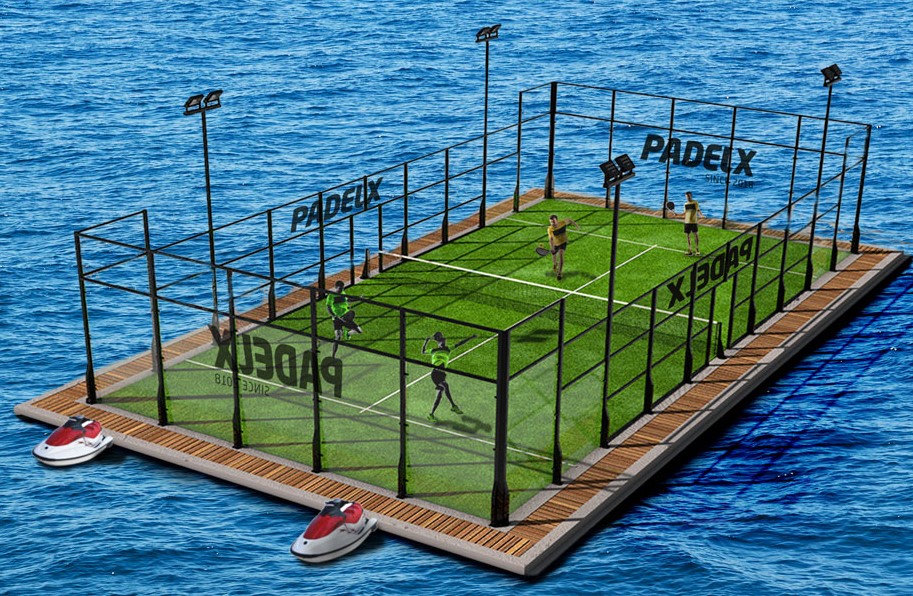 Recall that the entrepreneur Johan Hansson launched the club 6 years ago padel Uppsala Padelcenter before embarking on the conquest of the development of padel in China.
We also remember a fairly similar project which had born in Rotterdam in the Netherlands. This land of padel floating had ended up on a large boat.
We promise you an exclusive interview with this great Swedish personality very soon, an interview during which we will necessarily talk about this famous land of padel which floats, but also of its ambitions in China.

Franck Binisti discovers the padel at the Club des Pyramides in 2009 in the Paris region. Since padel is part of his life. You often see him touring France going to cover the major events of padel French.