Le Varlion Pro Team expands its squad for the 2021 season which is in its early stages. After Veronica Virseda in january, the equipment manufacturer announced the arrival of Carla Castillo in its lap.
Top 100 goal (to start)
The 134th player in the world Carla Castillo engages with Varlion. The signing of the 23 years old from Madrid within the Varlion Pro Team is part of a process which should lead it initially to the Top 100 of the hierarchy of World Padel Tour.
A former tennis player, Castillo was later drawn to the padel before embarking on the professional circuit. Ambitious, she considers her coming as an essential step in her learning of the very high level: "Being in the best team is the best guarantee to achieve my goals" she declared during the formalization of this partnership. "When Varlion contacted me, I had no doubts. I am where I always wanted to be ".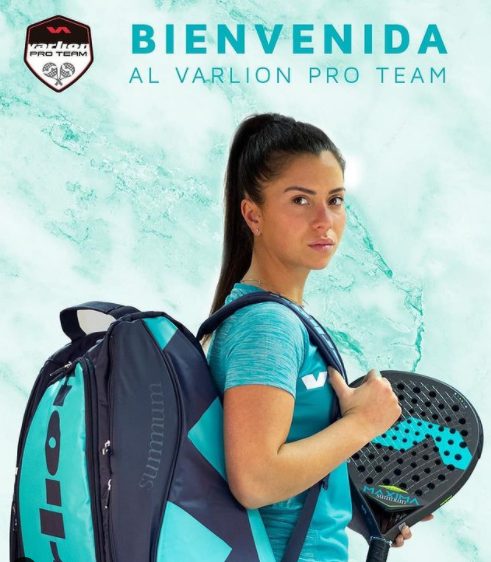 The new Maxima Summum Prisma in the hands

Le brand press release raved about Carla Castillo's talent. Varlion thus praises the player's constant commitment on the field, as well as her daily work in training. This is essential when it comes to improving your ranking. Thus, the Spaniard will achieve her technical and physical preparation for the Varlion Academy situated at Las Rozas, in the vicinity of the capital. She will be supported by Maxi Castellote, international director of the firm, and by Rober Ochando, physical trainer within the structure.
Varlion also took the opportunity to highlight his new pala, Maxima Summum Prism, which is a real concentrate of technology, and as often with the brand available in summer or winter version. It remains to be seen whether technological innovations and brand new design will allow Carla Castillo to break through and reach the main draws of the WPT this season!
I am a sports journalist living in Barcelona and obviously a fan of padel.
RMC Sports, L'Equipe Magazine, Sport24, Infosport +, BeIN sports and now the icing on the cake: Padel Magazine ! ;)