Just as it is possible to play the World Padel Tour when you measure less than 1m60, a player over 2m is quite capable of performing in this sport.
Padel, is a magic sport, in which a man of 1m59 and another of 2m03 can be professional. Among the tall players well known to the public, we can cite Fernando Poggi (1m), Rafa Mendez (94m), or Christian Fuster (1m), or the young Arturo Coello (97m also). Austrian Christoph Krenn (140th WPT), and who has already crossed the road of our French in preprevias, is, from the height of his 2m02, almost the tallest player to have disputed the World Padel Tour.
It is 1cm less than Javier Concepcion (2m03), the tallest player in size to have competed in the World Padel Tour. Former very good tennis player in the youth categories, the Spanish giant was part, with Uri Botello, one of the top 15 pairs in the WPT.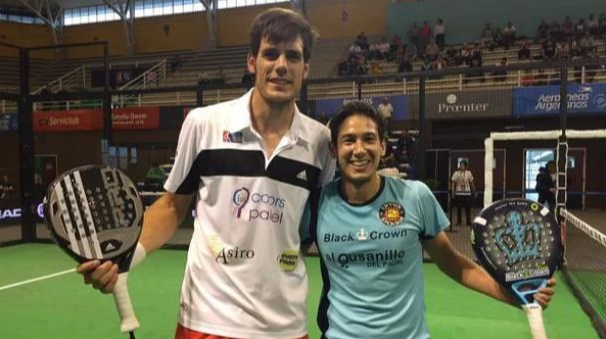 The one who also played with Gabi Reca or Federico Quiles was a big smacker, very solid at the net, and necessarily less comfortable for low defenses. This did not prevent him from having a very good career, which was arrested very early, at 27, when he was 37 th in the WPT ranking. Concepcion had explained at the time that the professional padel did not bring in enough money and that he preferred to devote himself to normal work, he who had made brilliant studies.
Proof once again that you can be very good at padel whatever its size. For those who do not know him, here is a video of the victory of Concepcion and Quiles against Moyano / Grabiel, in 2016.
Video credit: Youtube World Padel Tour