Here is certainly the best selling pala of the Adidas Padel brand: the Adipower Ctrl 2.0, the weapon used by Alex Ruiz. Let's find out together.
Adidas Padel is a brand that has grown significantly in recent years. By supporting young players in the top rankings such as Marta Ortega or Ale Galan, or even by sponsoring the World Padel Tour circuit, Adidas has made a name for itself. A little behind the spotlight, 2 other big padel players, Seba Nerone and Alex Ruiz, who by their experience and their devotion, have contributed to the Adidas Padel building.
And it is Alex Ruiz's pala that we would like to talk to you about. This Adipower Ctrl 2.0 which is part of the top of the brand, the Adipower range. As its name suggests, Ctrl means Control for a surgical game.
Surgical?
Yes, absolutely, because the effectiveness of this pala is no longer to be demonstrated. First the 1.8, then the 1.9, which was a great success, and now the 2.0. This pala is really the extension of your arm. Easy to handle, it is often chosen by Adidas sponsored monitors for its ability to "drop" the ball where you want it. In the game, it allows you to be precise, to print a lot of effects if you wish, and if necessary, you can let go of hitting a few smashes.
Simple note for big hits; Here you will also need to be a surgeon, have a good hand and experience because if you are not a great technician, you will certainly not get a lot of bullets from the 20X10.
The shovel
Adidas technology at the service of the player. Carbon frame, Eva High Memory foam for maximum sensations. Round in shape, its balance is centered, "Even", allowing, with Adidas Dual Exoskeleton technology and Power Embossed Ridge, to have a stretched frame to gain power.
The surface is pure technology. Aluminized 18K carbon and a rough surface for rigidity, control, effects, impact resistance, in short, the best.
This pala is the improved progeny of a line of palas of high quality and efficiency on the track. It will be perfect for all types of players wishing to have great control, but will be really effective in power among experienced players.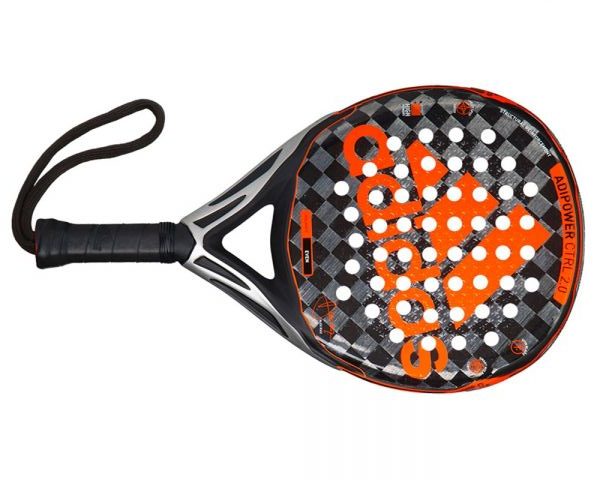 Price: 270€

Julien Bondia is a padel teacher in Tenerife. He is the founder of AvantagePadel.net, a software very appreciated by clubs and padel players. Columnist and advisor, he helps you play better through his many padel tutorials.