Great news for the players of padel and for clubs small in size around the world. Advantage-padel. Net opens its doors internationally, and in English please !
Advantage-padel. Net is one if not THE easiest piste reservation management system for clubs with up to 6 lanes among the wide range of existing offers on the market. No cash management, a simplified visual, and quick, clear and efficient access to reservations.
For players, it is a top tool that eliminates the need for What´sApp type messaging, which can be very good, but which tires users with the countless number of messages received.
Here, we keep it simple, no blah blah. Do you want to play ? Ok, in a few seconds you can participate in a match in your club or in all the clubs listed on Avantage-padel, on the whole planet… and of your level.
At Avantage-padel, the important thing is that everyone is comfortable. And for that it is necessary that the cost is not too important. Are you a gamer and want to play games freely? For € 5 per year, we allow you this access!
Are you a club and want to make one or all of your tracks available to players? Via a free account (limited), or for 150 € per year per field, you will be "at peace", and you will be able to dedicate all your time to your customers and no longer just to edit your matches on What´sApp.
Advantage-padel in pictures and in English version.
Simplified access to club reservations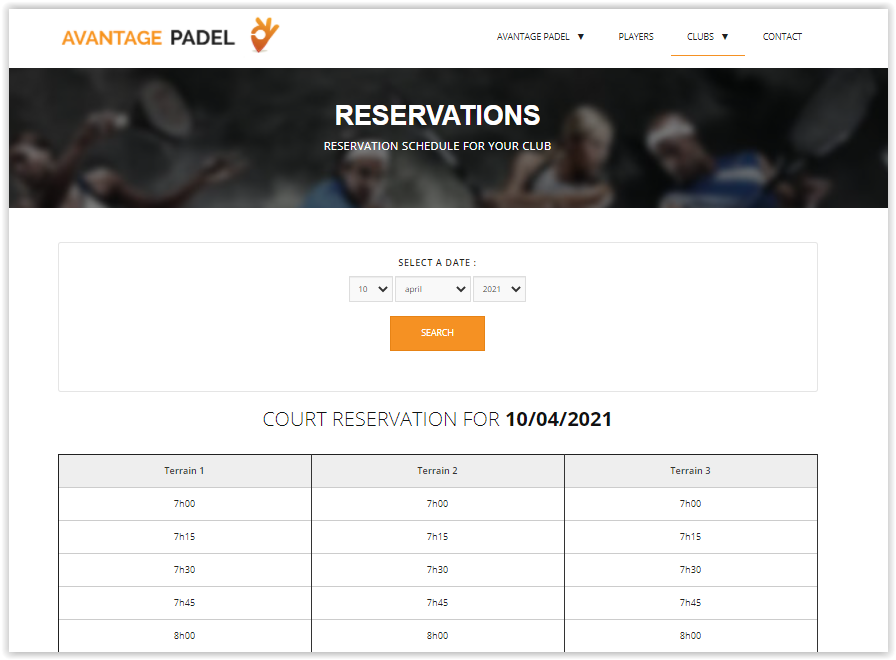 An intuitive match-in-progress interface for players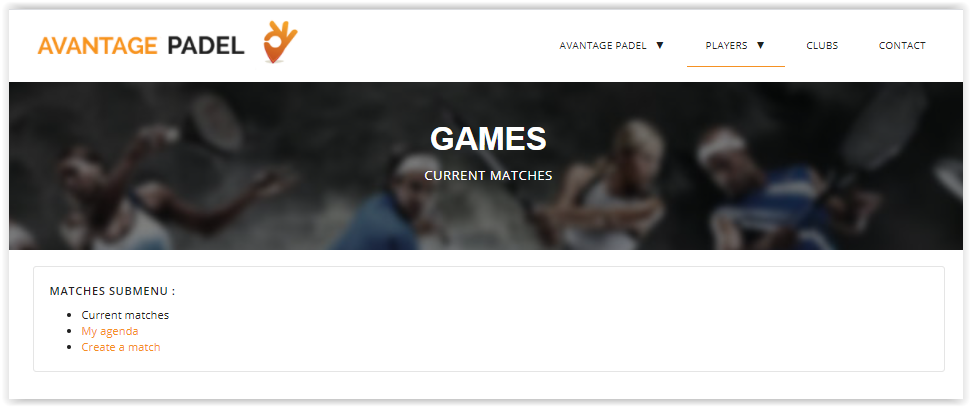 Access to the results of matches played by all players Advantage-padel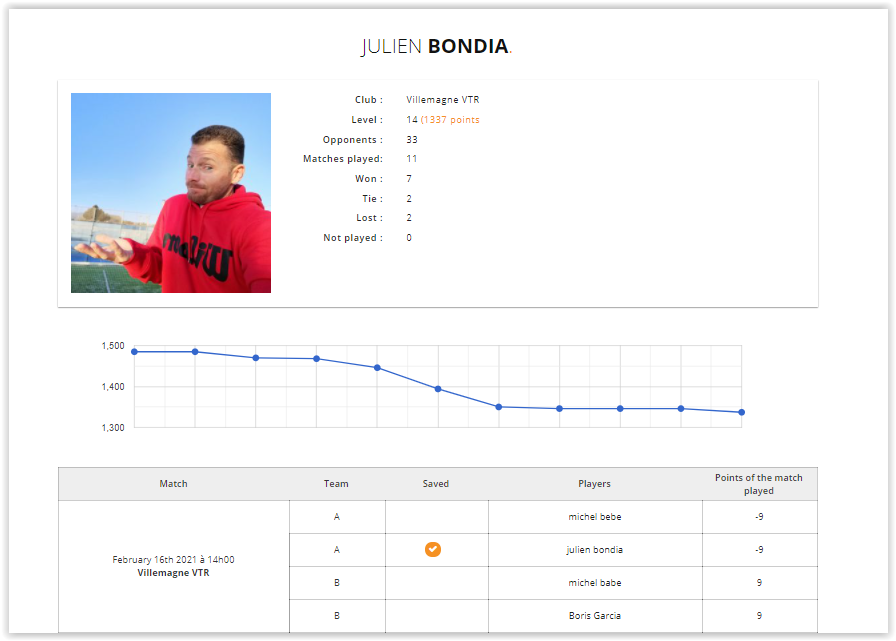 Do not hesitate to contact us for more information and for a 100% free discovery.
Phone or What´sApp: +34 634 62 79 43
Mail: contact @ advantage-padel. Net

Julien Bondia is a teacher of padel in Tenerife. He is the founder of AvantagePadel.net, a software very popular with clubs and players of padel. Columnist and advisor, he helps you to play better through his many tutorials padel.