Padel Buzz - Focus on Aitor Garcia, a Spanish player who has been playing on French paddle tennis for several years now. Recently qualified for the Miami WPT Master 24 30 / 04 / 2014, it was time to know more about this talented player.



Padel and you it's a long story?
I come from Gerona and was born 1994. I started with tennis before throwing myself a little in the padel towards 2009. But at the time it was more of a hobby. Today the padel is my life.
I am a World Padel Tour player and I teach my favorite sport at the X3 fitness and padel club ("by three") in Gerona, my hometown.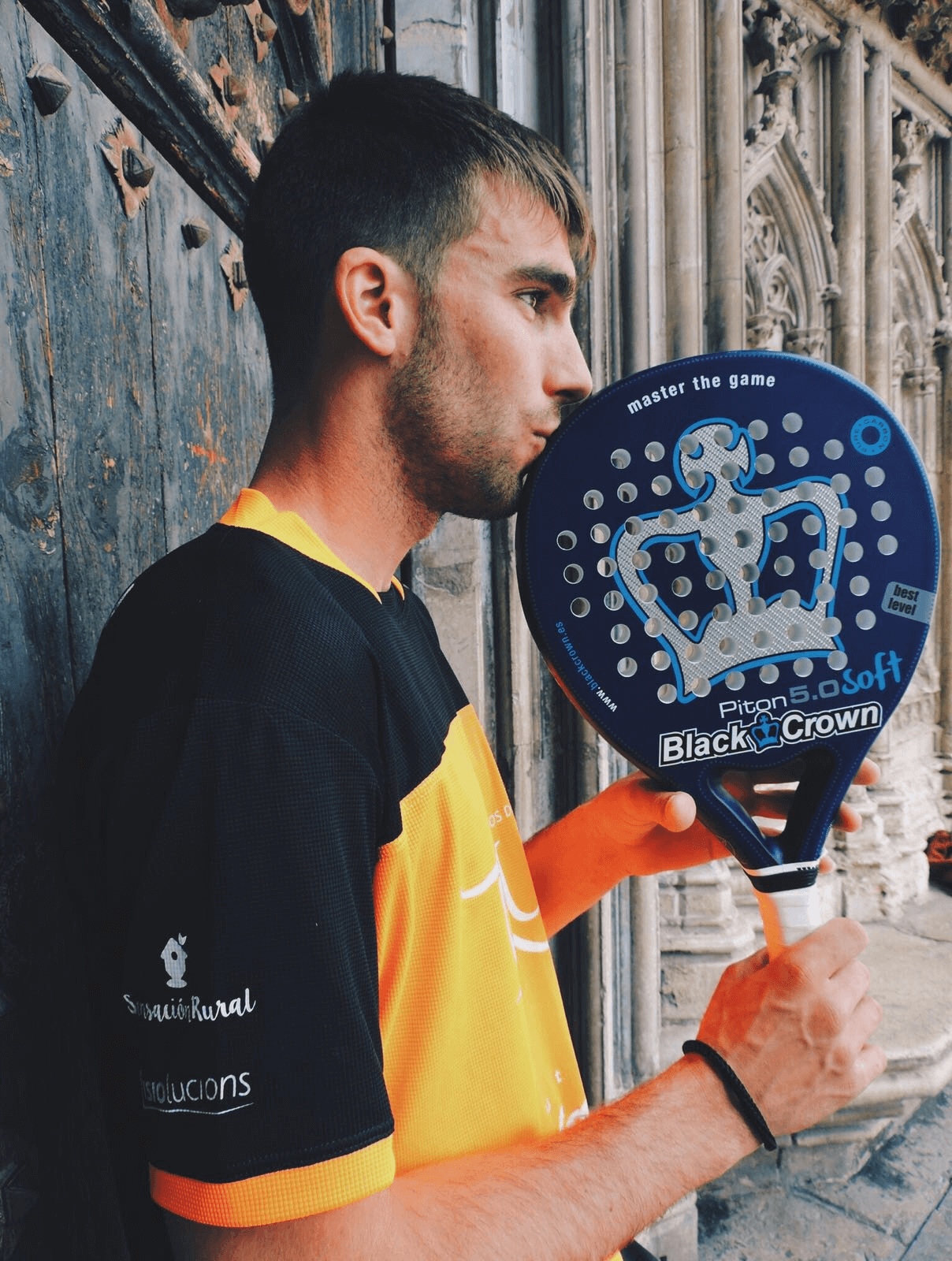 What are your goals for this 2017 season?

At the beginning of the year, my goal was to get into a WPT final table and finish the season in the top 80 World Padel Tour.
In principle, I will focus on 2017 on the circuit of the Catalan Football Federation Padel and on the entire circuit WPT.
Can you imagine that your recent qualification for the Miami WPT Masters is very important to you?
Indeed it's a great first for me! Being part of a final WPT table matches my sporting goals. Going to play in the USA is just fantastic.
During these last two years, you participated in several events in France (Padel Horizon PIT - P1000 Padel Central Lyon and inauguration of Mougins). Will you have to put the French now!

We owe all this to Olivier Laurent (Padel International Trading) who has detected some potential in me and has made me known in France, both in official tournaments and internal events. For me these are beautiful experiences.
Out of curiosity, I like to know the relation of the public and the players with their sport, at present, I have a small idea of ​​how the padel is lived in France.
I also think that this is good for my future since it brings me international visibility.
You are a relatively young player, well ranked at the FCP (nº18 - 130 Wpt). We often hear that padel is a sport of maturity and patience. You seem to have acquired them quickly ...

The padel is now a separate sport, more and more young players are coming in, the schools are working well and some like me want to become pros.
This makes the change of generation and renewal happen little by little.
Your impression of padel development in France?

Overall, the level in France is much lower than the level on the peninsula, there is nothing new ... That said, there are exceptions and some of your players are doing well in the Catalan League.
In competition, I would say that the game and the speed of ball remain too fast in France. Bontennisman are illusions at first, but their strengths turn against them when the level increases. This is only my opinion but I think it should play slower and play a little more with the head.
What are we missing to allow French players and clubs to pass a level?

Difficult to answer, since I evolve mainly outside France. That said, it is necessary that the parties involved (Federation and Clubs) play the padel card 100%: hope that with time, the amount of tournaments, advertising and public interest around the padel increases.
A French player in a final World Padel Tour, possible?
In the short term, I think it's a dream. It depends on the boom mentioned before.
If the padel is needed in France, blue-white players red will certainly get a place on the WPT circuit.
Aitor, thanks for the interview, do you have a particular message to pass?
A big thank you to my sponsors, without whom nothing would be possible:
Trus, Nivarius, Proelio, Nautica Casas, Sports Box, X3 Padel & Fitness, Rural Sensation, Fisiolucions, Ceriux, Palax and Black Crown.
Thank you to my family, my audience and my friends.
Find Aitor Garcia on the networks
Instagram: @gbaitor
Facebook and Twitter: Aitor García Bassas
Jean Marc Herard - Padel Buzz / Padel Mag

Jean-Marc Herard is the chronicler Padel Magazine internationally. The Barcelona resident offers us a more international vision of padel, notably with his Padel Buzz column. JMH is the scanner of the world padel.