The French champion of padel, Alix Collombon, seems to take the direction of Wilson Padel. If for now, the Frenchwoman is teasing on Facebook by asking the fans the question, we predict a future collaboration with Wilson.
Clues for Wilson Padel
Indeed, after his announcement concerning his separation from his lifelong supplier, Head Padel, the Frenchwoman seemed to take the direction of a new adventure with a renowned brand in the middle of padel.
Wilson Padel seems the perfect brand. Many elements agree and remember that the American brand wants to invest more and more in the ladies. The potential of our French on the circuit of World Padel Tour and the fact that his former partner Nicole Traviesa also went to Wilson thus designate the brand with the large W as the probable future supplier of Alix.
The poll is clear
On social networks, if we have perhaps guided the response a bit via our first post on the possible collaboration between Alix and Wilson, you also lean very clearly in favor of Wilson.
Over 70% of respondents on our Instagram page associate Alix with Wilson. 29% of respondents see it with another brand. Some see her at Babolat, especially. A French brand with a French player: an opinion that is not so crazy, even if it seems very unlikely to us.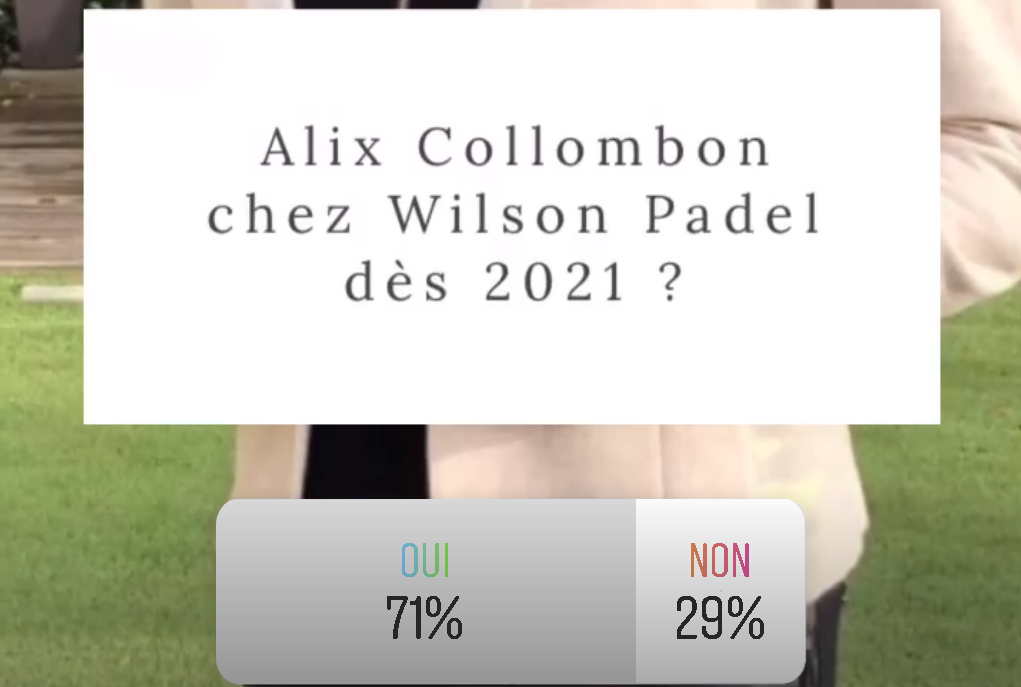 Franck Binisti discovers the padel at the Club des Pyramides in 2009 in the Paris region. Since padel is part of his life. You often see him touring France going to cover the major events of padel French.