Alix Collombon separates from Sarah Pujals on the professional circuit of World Padel Tour. A somewhat sad separation given the course and the exceptional bond that we could see between these two players.
"It was not really planned"Tells us Alix Collombon who gives us the reasons for this change:
It turns out that Sara had an opportunity she could hardly refuse, that's why we separate even if we stay in very very good terms.
Alix Collombon will play with a new player in 2019. This time, the roles will be reversed.
I'm going to play this year with Nicole Traviesa who is in my training group and has had a big season with a lot of progress. She showed at the end of the season that she was largely at our level and training with her all year long is important to me.

She has 19 years, 48e world and so has room for improvement just like me. I will have another role to play, I will be the "leader" of the pair and this is also what the good players are looking for.
Alix Collombon also spoke with his coach Juan Alday:
I talked a lot with Juan and we find that it is a good thing, in any case THE CHALLENGE PLEASE!
I believe that as a French (on this circuit exclusively Spanish, Argentine and a little Brazilian ahaha), we will always have to prove a little more than the others and demonstrate that we did not arrive at a certain level by chance .
In my case, it's a good motivation. I will have the opportunity to prove in 2019, it was not a coincidence, in any case I will do everything for! And that's why the challenge I like even if it will necessarily be a year a little more difficult.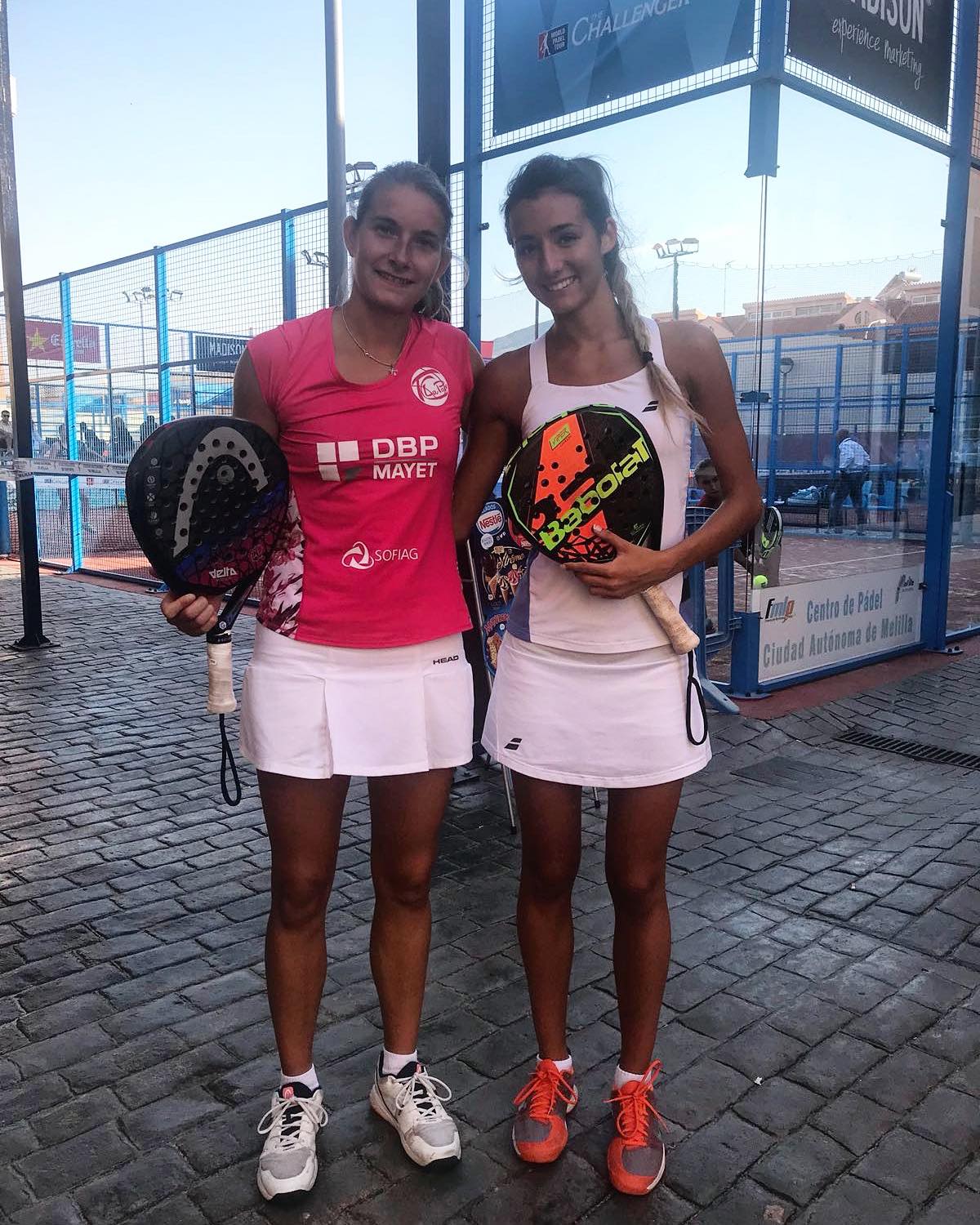 Franck Binisti discovers the padel at the Pyramid Club in 2009 in the Paris region. Since then padel is part of his life. You often see him touring France by going to cover the big French paddle events.