Alix Collombon looks back on his first match with Jessica Castello in round of XNUMX du Blockchain.com Miami Open. An authoritarian victory 6/4 6/1 to put themselves in the best conditions.
A victory for bosses
Padel Magazine : A difficult start to the match, because this pair from the previas played very well, but you were able to impose your game and unfold in the second.
Alix Collombon :"I think you summed it up pretty well. We are not starting very well. It's the first tournament of the year, there's a bit of tension. The conditions are difficult with a lot of wind. It's true that it's the same for everyone, but it's not conducive to making a very good game.
"We managed to do what was necessary by tightening the important plays. The experience worked. In the second, we managed to play our game a little more, and to play against these previa players who had a very good start to the match.
An unbalanced opposing pair = an opportunity
Padel Magazine : We will have to prepare for the round of 5 match against a completely new pair. Delfi Brea, XNUMXth player in the world, who plays with Julietta Bidahorria who replaces the injured Tamara Icardo. Do you have any idea how you will approach the game?
Alix Collombon :"We have the game plan. Now, it's not so simple these matches where there is a difference between the two players because you must not go overboard and play only on the player on the left because she is not a painter either ! We will prepare well for the match with the coach. Tactically we have an idea, but we will try to go into more detail. It's a very interesting match for us tomorrow."
A dream start to the season
Padel Magazine : There is a quarter-final at stake. Last season you did it at the end of the season, and this year it can happen from the first tournament. It could be the start of a dream year after Acapulco, Miami… It's a dream, isn't it?
Alix Collombon "It is true that we are not too much to complain about there. We were lucky enough to be invited to the exhibition in Acapulco. We are now in Miami in an ideal setting. This is what we would like to have at all tournaments. It starts well. If we start with a quarter it would obviously be very positive, but it should not be an additional pressure. It will be a match like any other."
The mysterious palace
Padel Magazine : Last year you played with the Wilson Bela Pro, and here we see you with a very mysterious black pala. We know you're at Wilson's and it's obviously a Wilson, but what's going on?
Alix Collombon :"It's a change of pala, a change of range for this year. Their idea was for Bela to be the only one to play with his racquet. I tried several snowshoes and it turns out that this one, I have good feelings with it. We decided to keep this prototype for my first tournaments and do some teasing for my next pala."
"I will announce it very soon. It will be a great new association in a new range."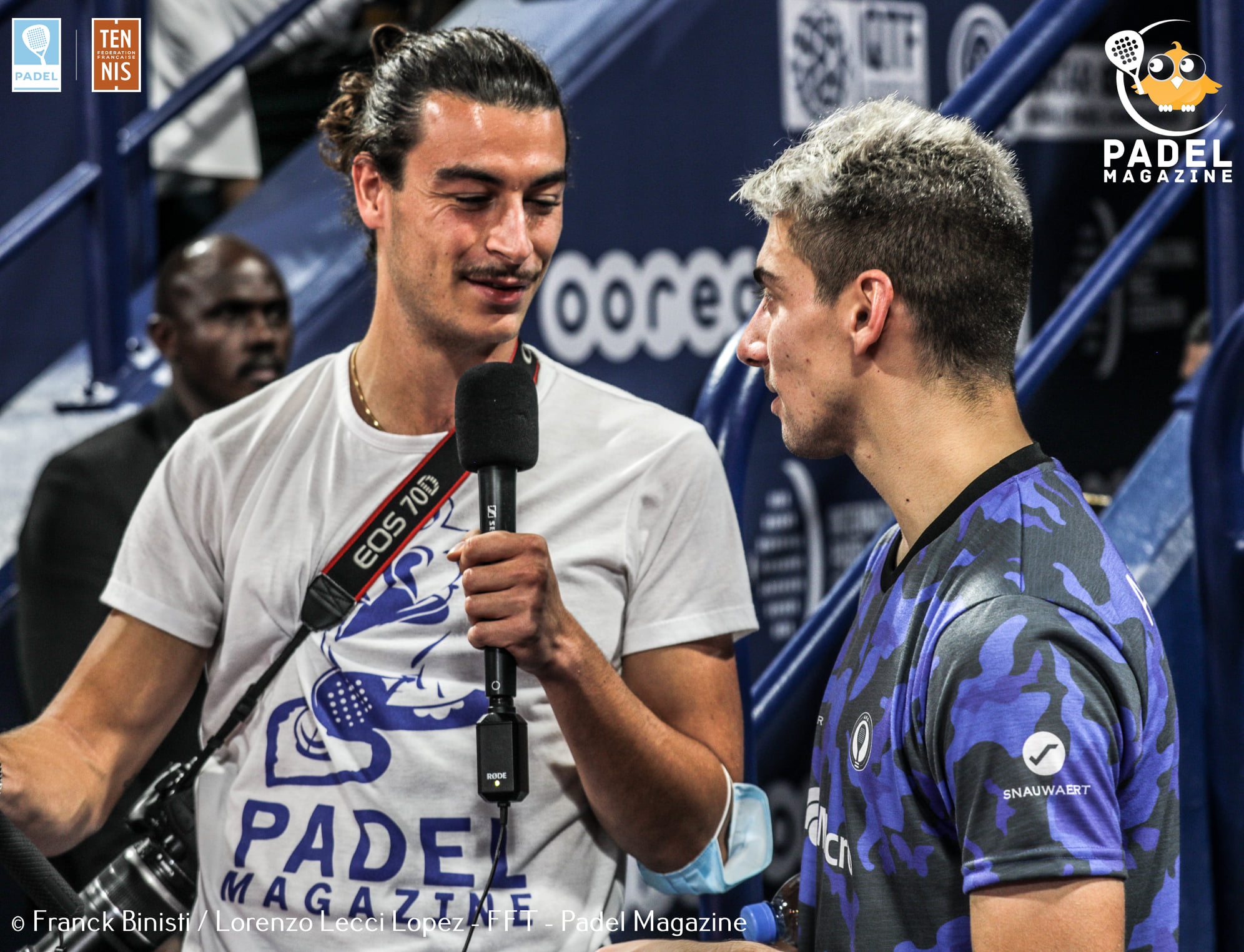 From his names, we can guess his Spanish and Italian origins. Lorenzo is a multilingual passionate about sports: journalism by vocation and events by worship are his two legs. He is the international gentleman of Padel Magazine. You will often see it on the various international competitions, but also on the major French events. @eyeofpadel on Instagram to see his best photos of padel !