The French, Alix Collombon, French paddle champion 2017 is still in the race at the Challenger World Padel Tour in Melilla. The last French representative will certainly play his biggest match of his young career in the padel: A match to reach the semi-finals!
It was the only French representative in this Challenger. She managed a no-fault with her Spanish partner, Nicole Traviesa.
A very good training partner from Madrid, because my partner Sara could not make the trip. And for now it goes!
Tells the French modestly ... Since the Franco-Spanish pair has won its first two games very easily.
It is now that we will go into the hard. We had a few chances in the draw. But this time, it's a pair of the world's top 30.
In less than half an hour, the pair Collombon / Traviesa will play against the dangerous pair Lorena Alonso and Virginia Riera. The Spanish pair had a lot of trouble in their first match. Maybe she will be a little dulled after his long match the day before?

We will know in a few hours. Traviesa / Collombon will be outsider in this match, but "tout is possible".
Alix concludes:
We did not have a bad picture and we were able to enjoy it. Now we will give everything!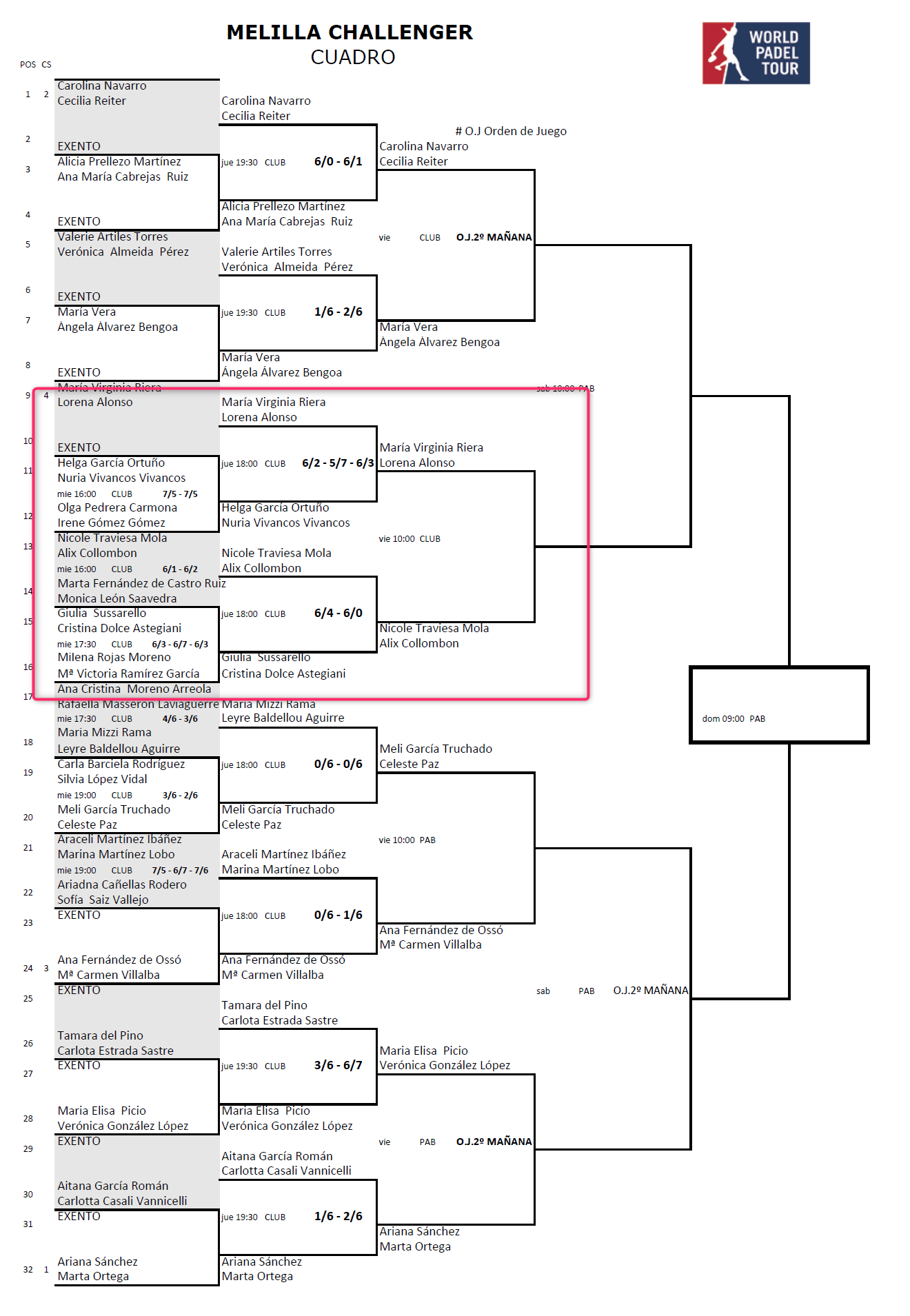 Franck Binisti discovers the padel at the Pyramid Club in 2009 in the Paris region. Since then padel is part of his life. You often see him touring France by going to cover the big French paddle events.