ALL IN PADEL SPORTS about you 2 beautiful events padel next October: OPEN gentlemen of October 1 to 4.
Not one but two tournaments will be offered to you with a P1000 for very large and a P250 for adults.
The principle is to allow to participate in both or separately but with the little extra which is to say that the teams, coming from the pools and qualifying for the final table of the P1000, will be directly qualified. free for the first round of the P250 limited to 16 teams.
Unfortunately, there will not be all the attractions that your ALL IN PADEL SPORTS club is used to offering you due to the health crisis. But you will still have a nice WELCOME BAG for P1000 participants.
Registration: contacts@allpadelsports.club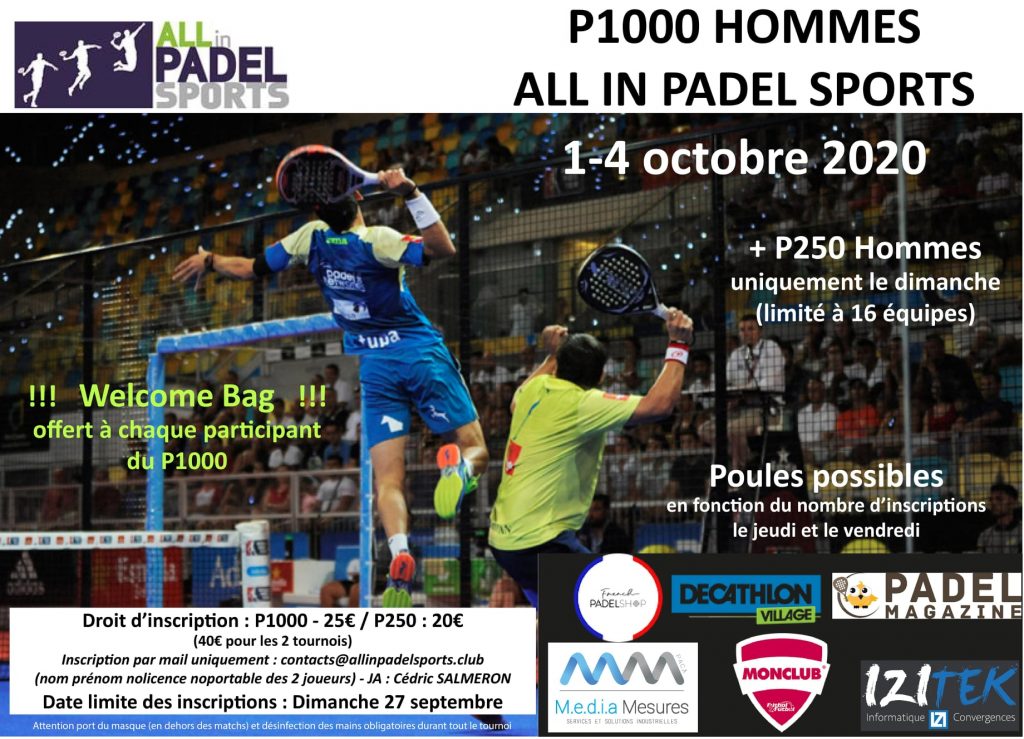 Franck Binisti discovers the padel at the Pyramid Club in 2009 in the Paris region. Since then padel is part of his life. You often see him touring France by going to cover the big French paddle events.