It was the big announcement de l 'APT Padel Tour of the off-season: Adrian "Tito" Allemandi joins Fabrice Pastor's circuit. Padel Magazine meets him at the Beausoleil club for a exclusive interview.
Padel Magazine : You are in Beausoleil. Did you find nuggets of the future padel global?
Tito Germani:"First of all it is a pleasure to be with Padel Magazine for this interview. Yes, I trained here in Monaco with the young players. There is one who plays very well and who is 23/24 years old. The level here in Monaco surprised me."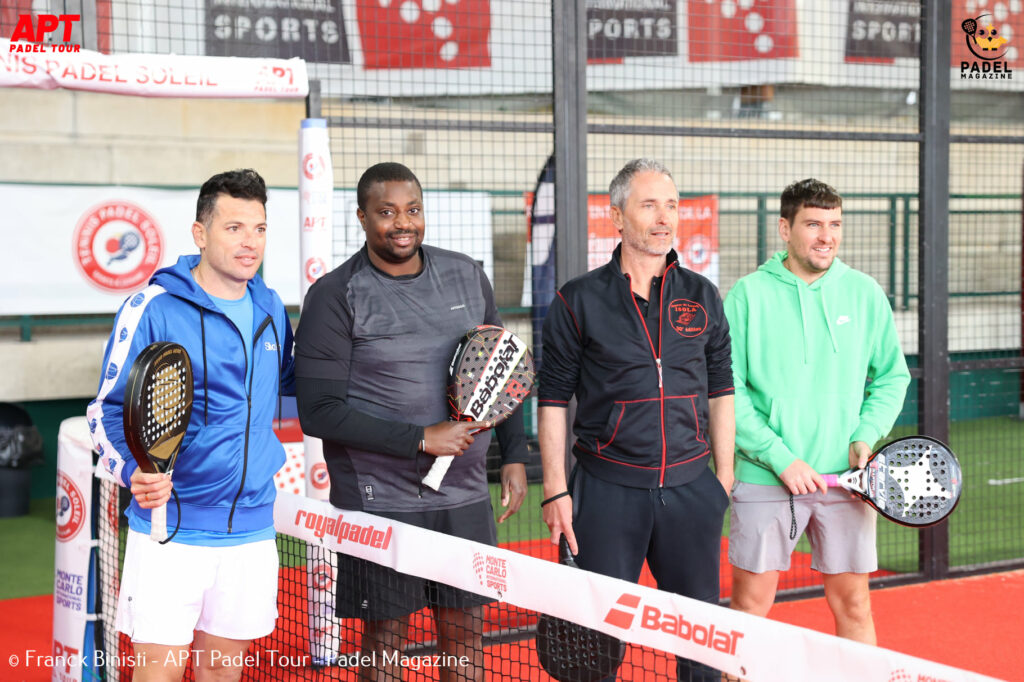 "I'm getting kicked out of the bar"
Padel Magazine : We wanted to talk about your story. Why are you playing padel ?
Tito Germani:"It's finally a coincidence that I play padel. I first played tennis from a very young age. Because of the crisis in Argentina in the 2000s, I had to leave tennis. I decided to move to Spain, but I had no papers. I started working in a bar."
"I got kicked out of the bar, and I didn't know what to do. Where I lived there was a land of padel. I started to put up small posters to give away tennis courts and padel. People started signing up, and there were more people in the padel. "
"To meet more people from the world of padel, I started registering for tournaments, and I started winning tournaments in 2003/2004-. In 2005, I started playing previas on the professional circuit.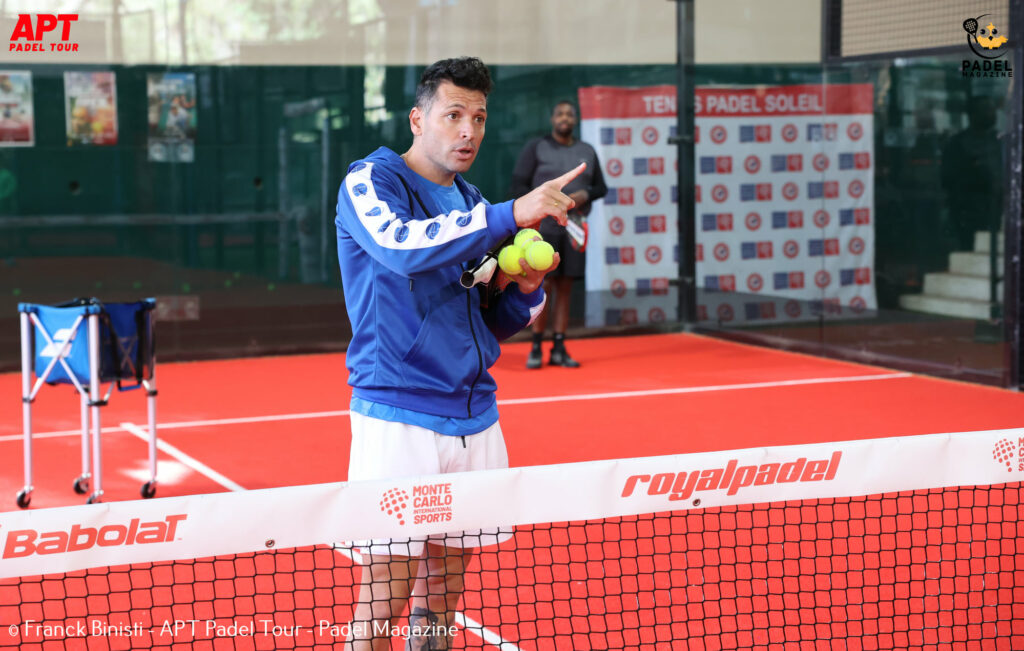 Padel Magazine : When you started, was it difficult to start on a professional circuit?
Tito Germani:"Yes, it was tough. There were not so many pairs that were dedicated exclusively to padel, but the travel expenses, hotel, catering, we had to pay them. The prize money was 10 times lower than today."
The evolution of padel
Padel Magazine : What is the difference between the padel of your beginnings and the padel today?
Tito Germani:"The padel has evolved a lot. We were playing on tracks with walls, which were all 4 meters. When I started, it was already Juan Martin Diaz and Belasteguin who dominated the padel. Everything was slower. Before the player on the right prepared the point, and the player on the left finished.
"Now the players are much more agile, taller, more aggressive. The player on the right as on the left can conclude the points. The ball comes out more, and we play with windows. We can go out by 3. And it will still change a lot.
Padel Magazine : What can we say about your personal evolution in the padel ?
Tito Germani:"Before, I used to play a little "tennis" on a tennis court. padel. I was looking for winners from all places on the track. I didn't work the points so much. With time you understand that it is better to be more patient, and not to commit unforced errors. I am now a more strategic player."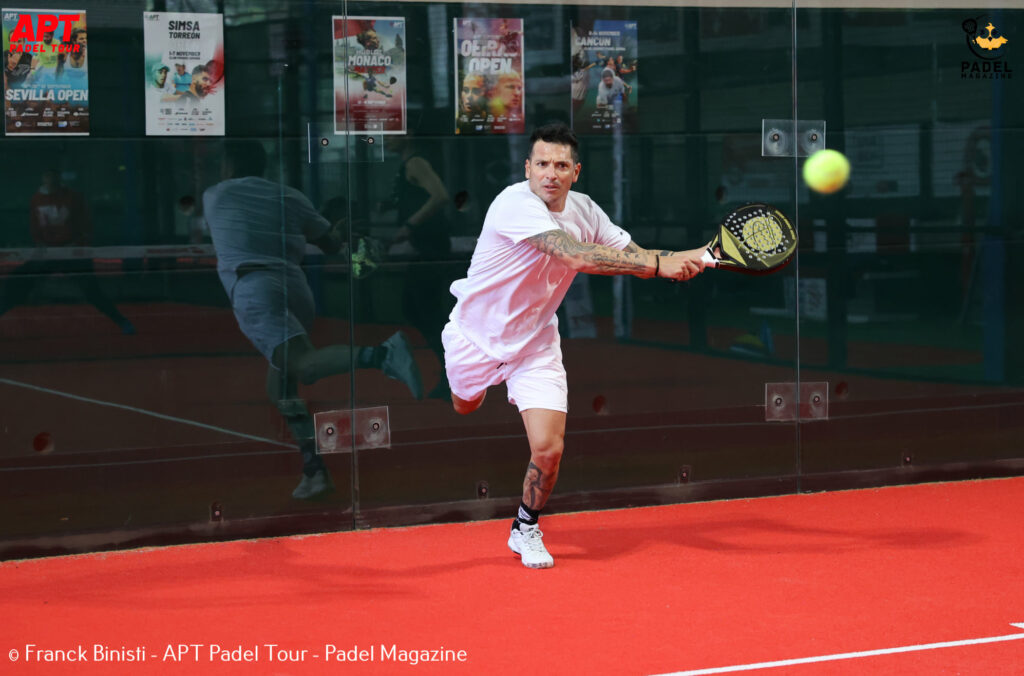 "Tennis necessarily helps as a base"
Padel Magazine : Do players who come from tennis ultimately have an advantage in padel ?
Tito Germani:"Before Yes. Almost everyone came from tennis. Today, in Argentina, in Spain, in Sweden, there are exclusive academies of padel. The players start at 4 years old, and make a whole career of padel. On the two professional circuits, there are today young players, exclusively from padel. But tennis necessarily helps as a base."
"I feel like home here"
Padel Magazine : How did the story with the APT begin? Padel Tower ?
Tito Germani:"I am now an exclusive APT player Padel Tower. I am delighted to join this circuit. It's a group of people who listened to me a lot, and I think I can bring a lot to this circuit. My relationship with them started in July. I spoke with members of the staff, and I analyzed the situation with my family. It was time for me to start a new stage."
"They are new rivals, and I know very few of them in the end. The group of staff people, I have known them for more than 10 years. I feel like home. And I can't wait to get started."
"Whatever the WPT says, I don't care"
Padel Magazine : Was it also a way of saying that things were going wrong on the other circuit? We are seeing a lot of changes right now.
Tito Germani:"There is a bit of everything. the World Padel Tour did great things for padel, and I am grateful to them for that. The WPT has also done things that I personally disagree with. For example, obligations, prohibitions. The player of padel must be free, and in fact is. He can play where he wants, when he wants. As in all sports. On a sporting level as well, with things that some players are OK with and some are not."
"These are not things that made me make the decision. I chose this path because I did not feel so useful in this circuit, and I think I still have several years, very good years of padel in front of me, and whatever the WPT says, I don't care. I want to be free to choose to play where I am happy, and I chose the APT Padel Tower."
APT Goal #1
Padel Magazine : What is your goal on the APT?
Tito Germani:"I always play to win. Of course I would like to be number 1. But there are a lot of rivals that I don't know about. I saw them on TV because I watched the APT last season. But I don't know them that well. I believe in myself and I hope it works out well for me."
Padel Magazine : Who do you know on the circuit?
Tito Germani:"Of course Fede Quiles who was my partner. I know Cristian Gutierrez who was a big rival for years. I know Chozas with whom I played, Tolito Aguirre, Restivo… Then, of course, I saw Chiostri, Alfonso, Dal Bianco, Arce, Oliveira. But I didn't face them. I know it's going to be very hard, and I'm preparing for it. The best of me is yet to come."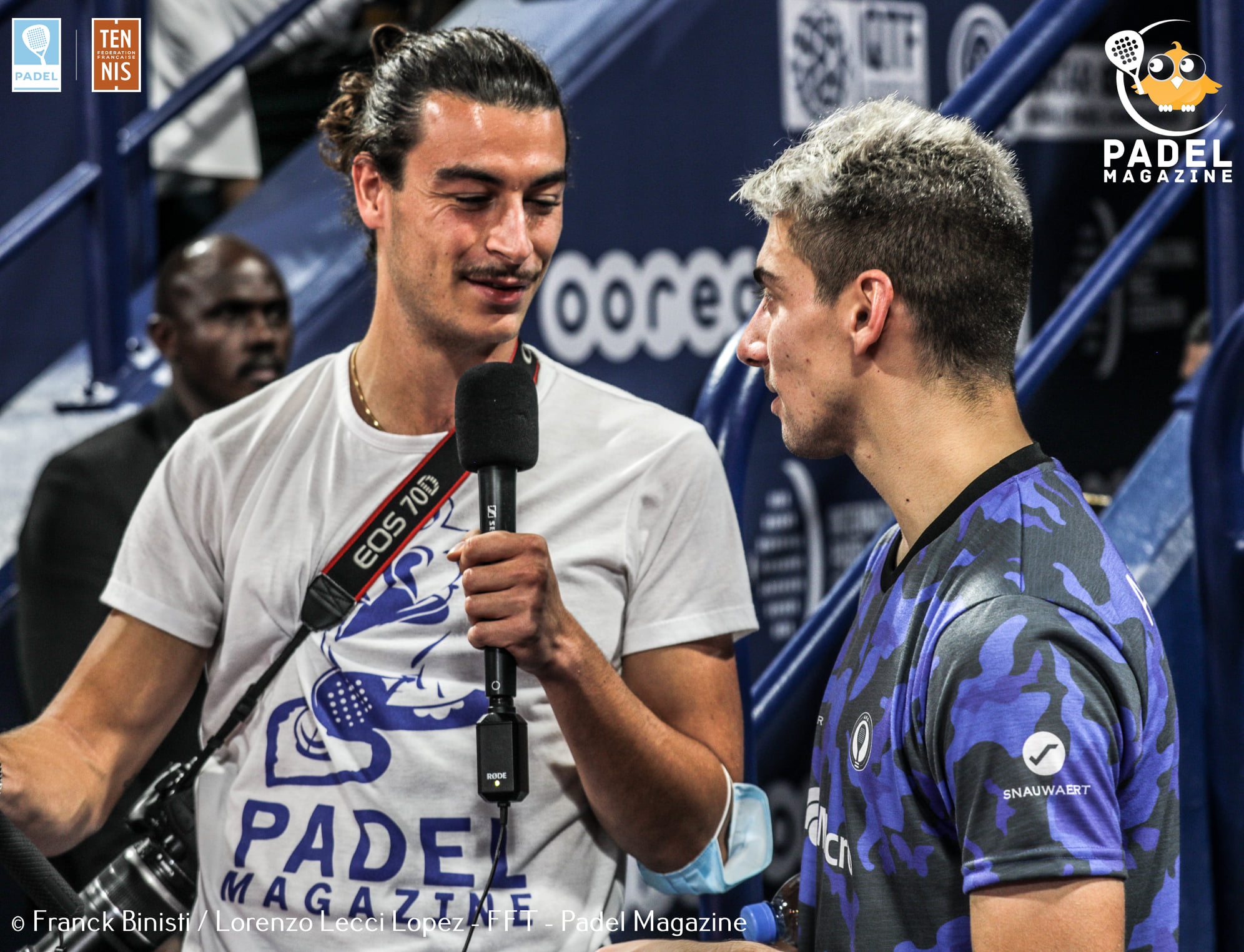 From his names, we can guess his Spanish and Italian origins. Lorenzo is a multilingual passionate about sports: journalism by vocation and events by worship are his two legs. He is the international gentleman of Padel Magazine. You will often see it on the various international competitions, but also on the major French events. @eyeofpadel on Instagram to see his best photos of padel !