In June 2022, the World Padel Tour drop off their luggage in France. For the first time, we will be hosting a WPT Open. And it will take place in Occitania.
Robin Haziza, the captain of the France team of padel ladies and Canal + consultant for the World Padel Tour confirmed it on the airwaves of the encrypted channel during the final men.
There will be an Open from World Padel Tour in the south of France in 2022. More precisely in Occitanie, in a big city of padel.
2 cities seem to emerge: Perpignan and Toulouse.
Perpignan already well endowed
Perpignan and Canet-en-Roussillon already host 2 major international competitions of padel :
The FIP RISE Canet-en-Roussillon, the second edition of which will take place at the end of August 2022
The FIP GOLD Perpignan from June 22 to 26
It seems unlikely to us to see in June another international test of padel international in Languedoc-Roussillon.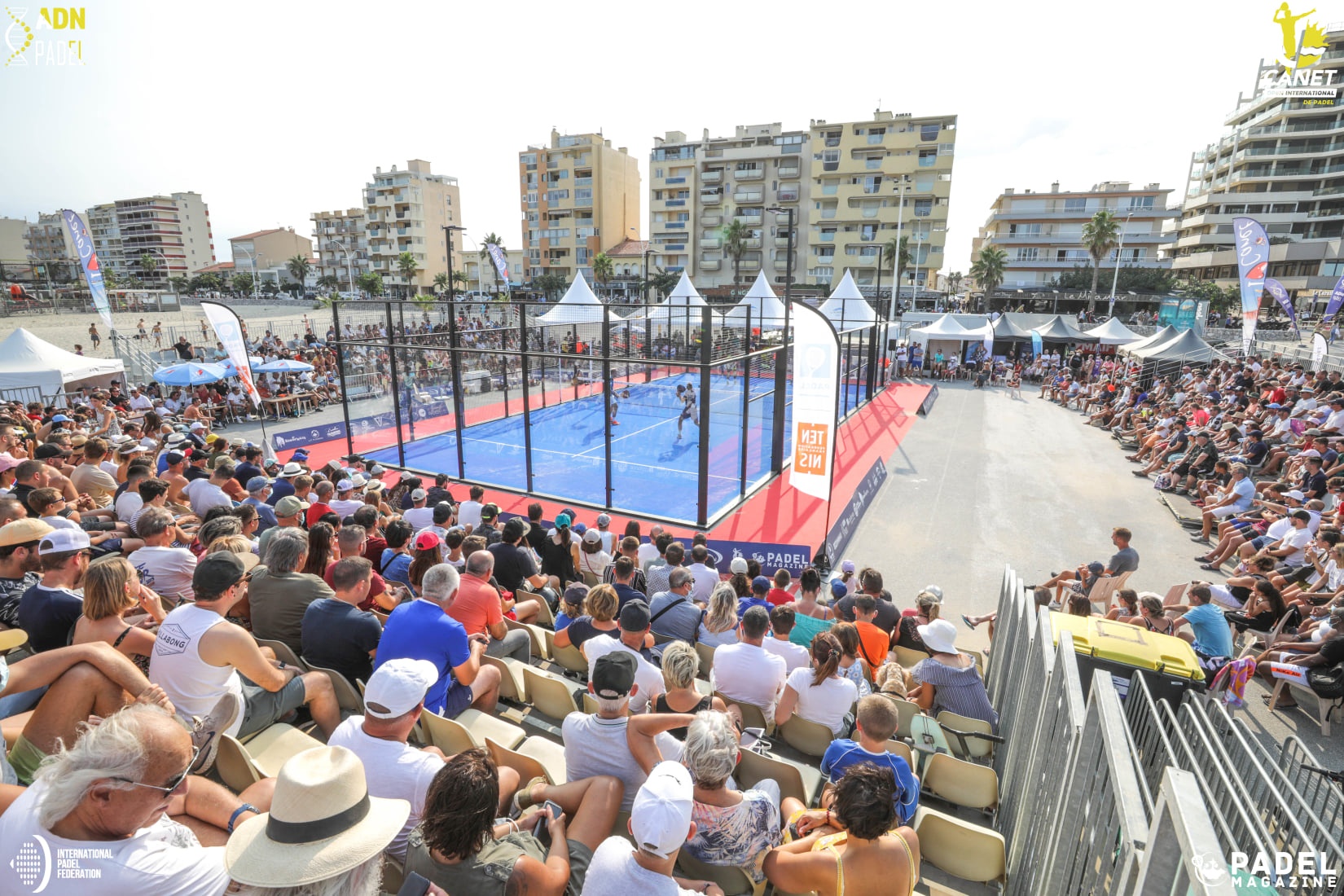 Toulouse, the favorite city
Robin Haziza, who is also part of the team in charge of promoting this WPT Open (via the structure T&T Padel founded by Tony Parker, Teddy Riner and Robin Haziza, a subsidiary of T&T Global Management) has distilled live information on Canal + which let us think that Toulouse could be the host city.
Big ad for the padel French 🇫🇷

A step of @WorldPadelTour will take place in France for 2022! 😍 pic.twitter.com/6o3eWjZ0Bq

- CANAL + Sport (@CanalplusSport) December 19, 2021
And if that was the case, it would be very good news for the Haute-Garonne. Toulouse is a historic city of padel French.
In view of many clubs padel in Toulouse and its region, that would ensure the success of the competition.
The people of Toulouse are also used to these big events. The Place du Capitole has seen some great events with the French Open in padel or the first and only World Cup which took place in France in 2000. Not to mention the final stages of the French championships and P2000 in Toulouse Padel Club.
As was the case in Sweden, French players and players should obtain wild-cards to enter directly into the main draw of this Open. Case to follow.

Franck Binisti discovers the padel at the Club des Pyramides in 2009 in the Paris region. Since padel is part of his life. You often see him touring France going to cover the major events of padel French.