Let's go for the APT Padel Sweden Grand Master Tour! A tournament with an exceptional prize-money where all the best players on the circuit will meet at the gentlemen's !
The tables have just been released and the least we can say is that the tournament is full! The stars of the APT will be present for this new tournament at Hede PadelKungsbacka Center.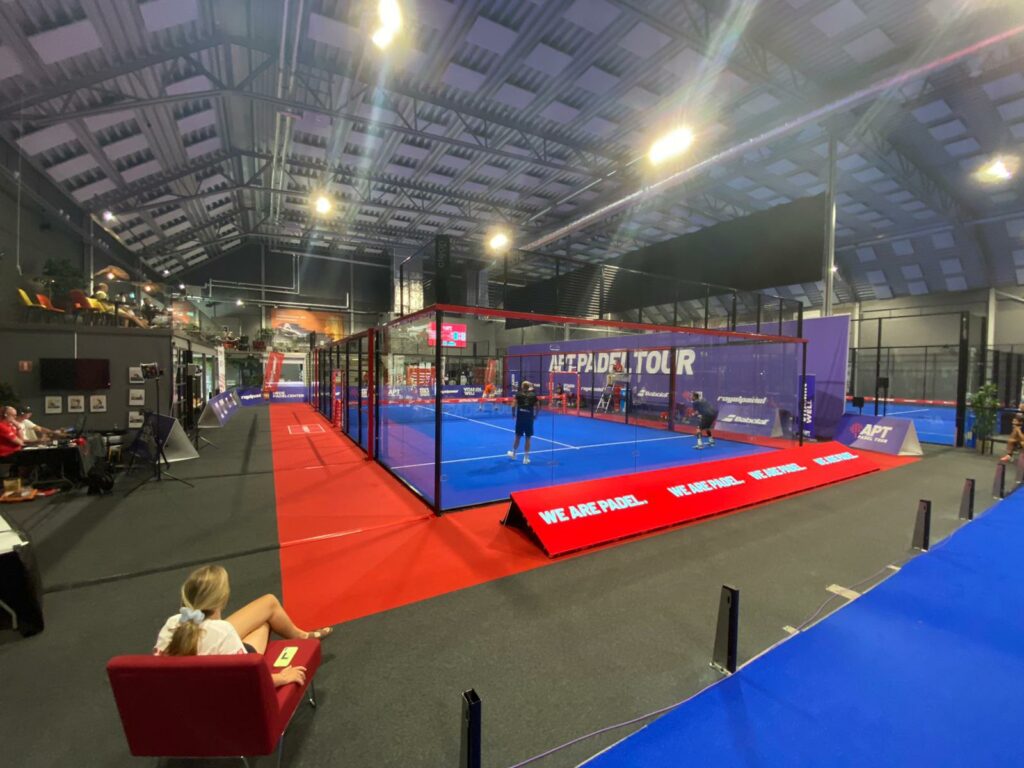 Who says round of XNUMX says that the best pairs enter in the sixteenths. We will therefore have some very big matches from the start! The number 1 Chiostri and Alfonso will have to be very careful against Facundo Dominguez and Marc Bernils, two very solid players.
It's simple, all the posters of the sixteenths are enticing!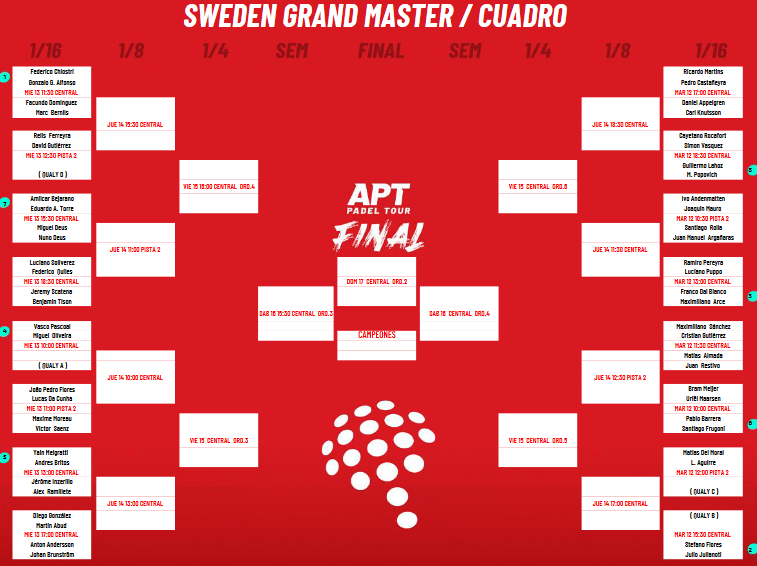 Four French make the trip to Sweden. Jérémy Scatena and Benjamin Tison will not have an observation round since they start against the experienced Lucho Soliverez and Federico Quiles.
Max Moreau and Victor Saenz will have to deal with Brazilian internationals João Pedro Flores et
Lucas Da Cunha, while Jérôme Inzerillo and Alex Ramillete will have to give their all against the number 5 seed: Britos / Melgratti!
The preprevias will be launched this Sunday at 17:00 p.m. Monday will begin the previas, with the debut of one of the attractions of the tournament: the pair Bjorkman / Johansson !
To find all the paintings, it's just HERE !
At the girls, not all the best pairs of the APT are present. Under these conditions, the big favorites will be Marta Borrero and Alba Pérez, seeded number 1. They will have to be wary in particular of their compatriots Cristina Carrascosa / Aitana Garica and the Portuguese Bruna Melo / Mafalda Fernandes. Among the many local pairs, the one that seems the most solid is the one made up ofÅsa Eriksson Krüeger et Baharak Soleymani!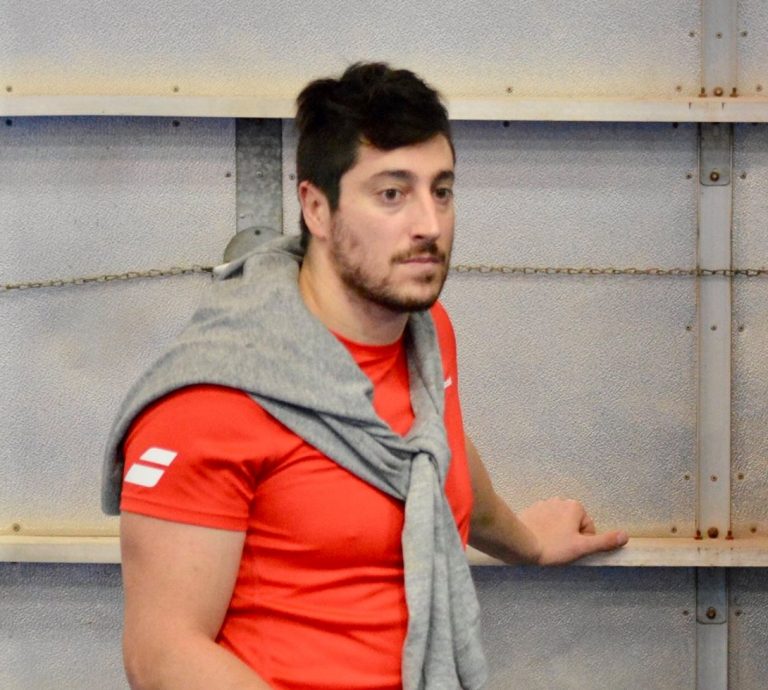 Xan is a fan of padel. But also rugby! And his posts are just as punchy. Physical trainer of several padel, he unearths atypical posts or deals with topical subjects. It also gives you some tips to develop your physique for the padel. Clearly, he imposes his offensive style as on the field of padel !