What show ! L'APT Padel Tour reached very high show levels with the sulphurous pairs participating in it. Today the evening ended tragically at theHungarian Open.
The n°1 concentrates
After coming back from very far yesterday and saving a match point against Luque / González, the n°1 did not want to suffer in this semi-final.
From the first exchanges, Maxi and Franco are focused on their strategy, which works wonderfully and allows them to quickly take the break. They stay strong on their service games and take the first set.
The second starts like the first, but this time Julio Julianoti and Yain Melgratti come back to score. Immediately, the nº1 give a boost to conclude the meeting.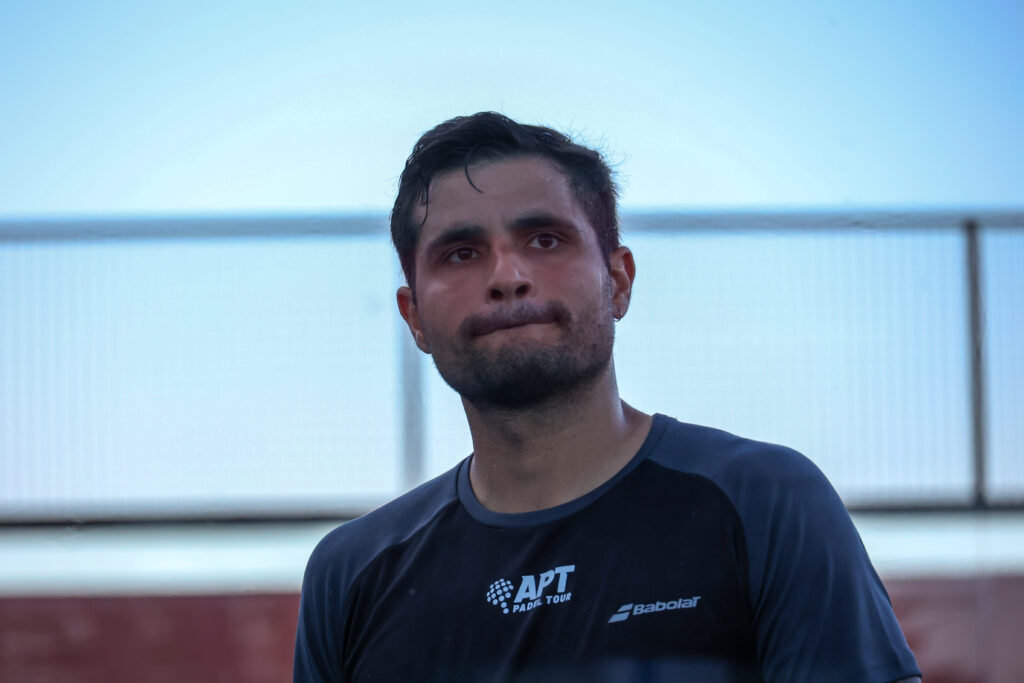 De Pascual/Sanchez Blasco, first final!
Juani De Pascual and Maxi Sánchez Blasco form a pair with a very promising future. More mature than ever, the two Argentinians want to prove that they can carry titles into the present.
Facing Fede Chiostri and Gonza Alfonso, Juani and Maxi play their perfect match. Despite insane saves from pair #2, they manage to take the first set. Note that Fede Chiostri saved a ball by diving through the door, and that Gonza Alfonso brought back a smash by going very far in the manner of Stupa. To see these strokes of genius, you will have to watch the summary of the match on the APT Youtube channel.
A maximum spectacle that ultimately ends in drama. All the risks taken by Federico Chiostri end up costing him dearly. Trying to leave through the door for the umpteenth time in the match, the Argentinian hits the gate, and leaves his elbow there…possibly fractured. Fede Chiostri is surprised when his teammate decides to announce the pair's withdrawal to the referee. The blood of the spectators is congealed, the spectacle is frozen.
Juani De Pascual and Maxi Sánchez Blasco qualify for the final, and despite the WO, the young Argentinians deserve their place in the final.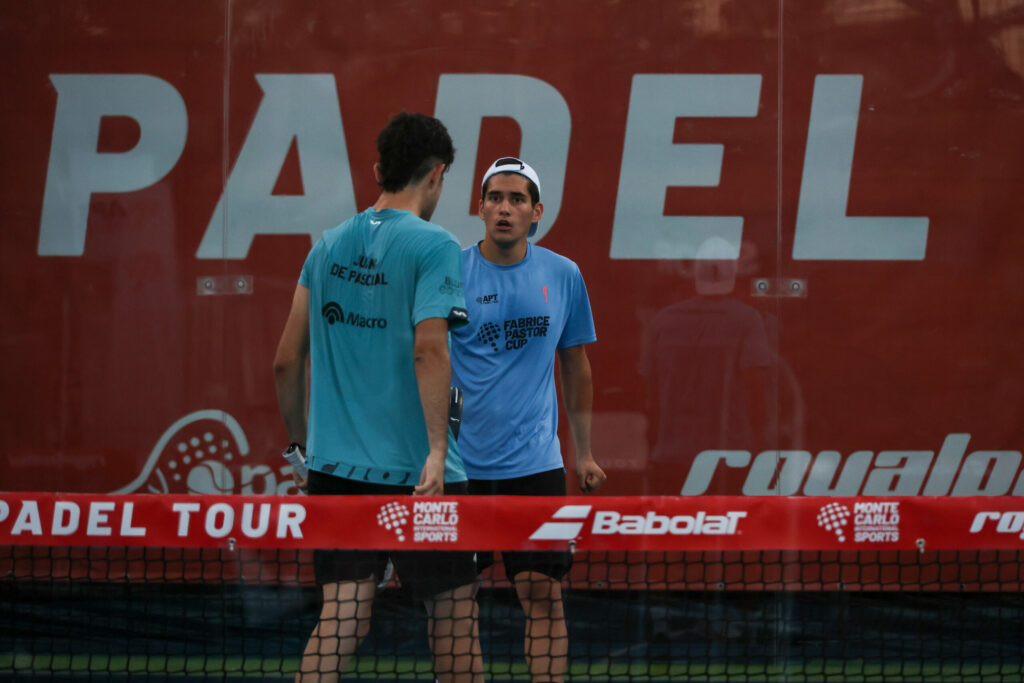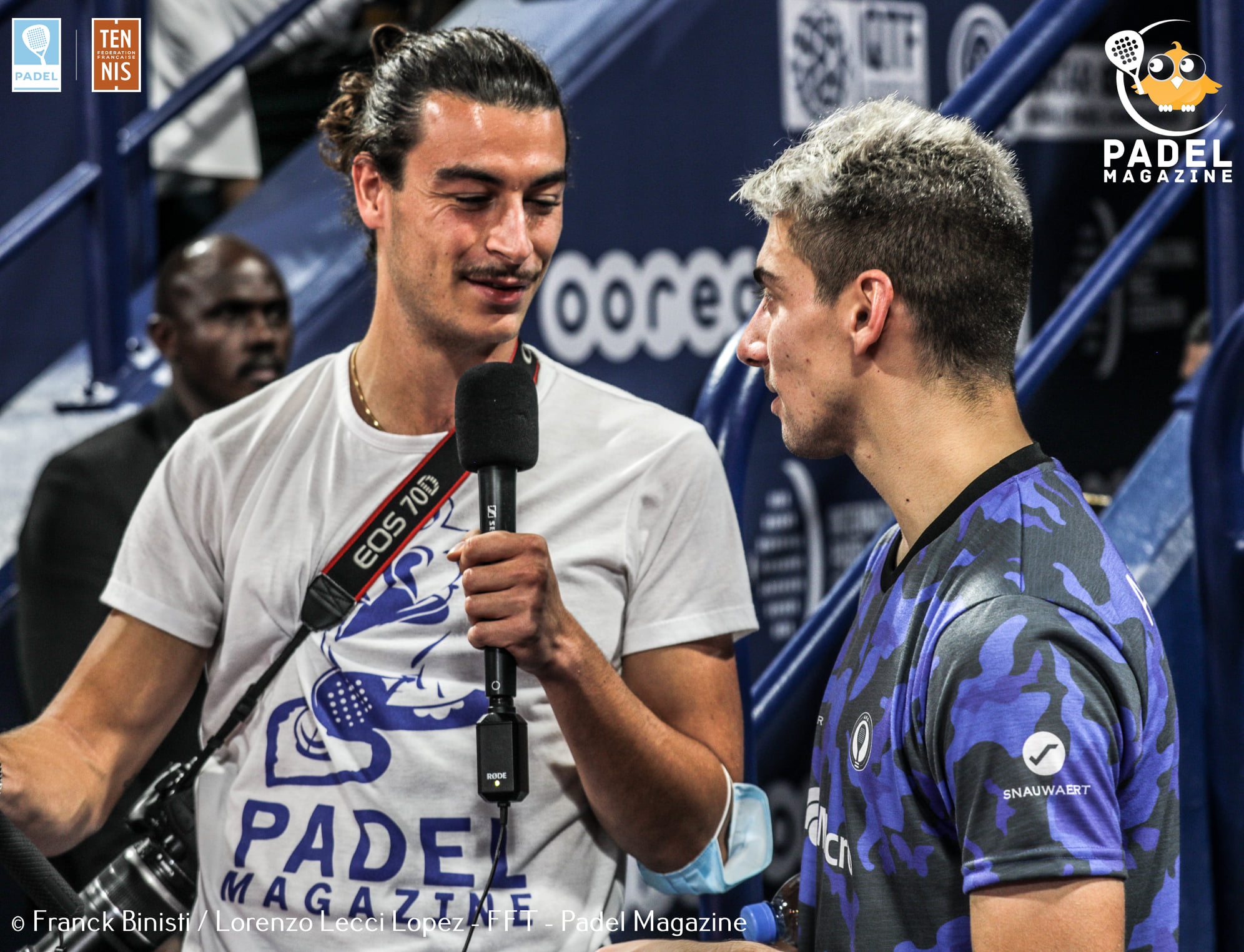 From his names, we can guess his Spanish and Italian origins. Lorenzo is a multilingual passionate about sports: journalism by vocation and events by worship are his two legs. He is the international gentleman of Padel Magazine. You will often see it on the various international competitions, but also on the major French events. @eyeofpadel on Instagram to see his best photos of padel !