After having experienced exciting matches and with several surprises in the 16th round, up to the men's round of XNUMX and the start of female competition!

Here are the first results of the matches that were played in the morning:
-Matias del Moral / Luciano Soliveres - Lucas Da Cunha / Pedro Flores: 6-4/6-7/6-1
-Matias Almada / Gáston Bejarano - José Benitez / Santiago Castañeyrta: 6-1/4-6/6-2
-Stefano Flores / Julio Julianoti - Uriël Maarsen / Bram Meijer: 6-3/6-2
-Martin Abud / Horacio Adorno - Miguel Oliveira / Federico Quiles: 2-6/3-6
-Maximiliano Arce / Franco Dal Bianco - Filip Svensson / Christoffer Persson: 6-4/6-3
The matches to complete the round of XNUMX.
The three matches that complete Thursday's day will start at 15h30 and will oppose the following pairs:
Central - 15:30 p.m.
Miguel Deus / Nuno Deus - Maximiliano Sánchez / Maximiliano Cejas
Central - 17:00 p.m.
Ricardo Martins / Marc Bernils - Federico Chiostri / Yain Melgratti
Central - 18:30 p.m.
Afonso Fazendeiro / Pedro Araújo - Pablo Barrera / Nicolas Egea

To follow the matches it's just below:
Start of women's matches
The start of the APT women's competition Padel Tour Kungsbacka Open II begins today with the round of XNUMX.

Court 1 - 17:00 p.m.
Alva Lagerqvist / Moa Salmi - Eliza Bosson / Juni Sjöland
Court 1 - 18:00 p.m.
Johannna Nissen Karlsson / Sofia Brolin - Dilara Yurtkuran / Tina Ojdanic
Court 2 - 18:00 p.m.
Ariadna Santana / Sara Annvik - Petra Lundberg / Lisa Jäderholm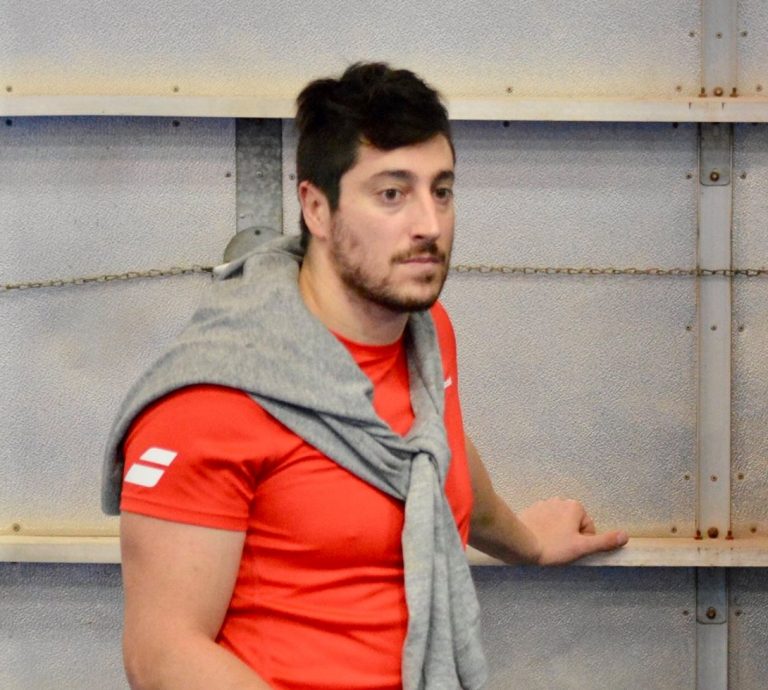 Xan is a fan of padel. But also rugby! And his posts are just as punchy. Physical trainer of several padel, he unearths atypical posts or deals with topical subjects. It also gives you some tips to develop your physique for the padel. Clearly, he imposes his offensive style as on the field of padel !