As usual, the four best pairs of the APT Padel Tour will do their entering the race Thursday. On the program of the big meetings on the central, and the beginning of the women's table to follow on Padel Magazine.
Two big shocks
The day will be long at the Oeiras Padel Academy. No less than 8 men's matches will take place on the central court from 9 a.m. (+1 in France).
The big shock of the day will undoubtedly be the opposition between Tolito/Tito, and the promising youngsters Maxi Sanchez Blasco and Juani De Pascual.
We will also have to follow the entry into the running of the numbers 1 who will have a complicated match against the Andalusians Javier Pérez and Jose Luis Gonzalez.
Thursday's program
9h: Diego Ramos / Juan Restivo vs Leandro Augsburger / Alex Chozas
Followed by Pablo Hernan Barrera / Andres Alberto Britos vs Lucas da cunha / Joao Pedro Flores
Followed by Matias Del Moral / Pablo Nicolas Egea vs Julio Julianoti / Yain Melgratti
Followed by Leonel Daniel Aguirre / Adrian Allemandi vs Maximiliano Sánchez / Juan Ignacio De Pascual
Followed by Luciano Puppo / Ricardo martins vs Federico Chiostri / Gonzalo Alfonso
Followed by Franco Da Bianco / Maximilian Maple vs Javier Perez Morillas / José Luis González
Followed by Stefano Flores / Vasco Pascoal vs Miguel Deus / Nuno deus
Followed by Federico Mourino / Ramiro Pereyra vs Miguel Oliveira / Eduardo Agustin Torre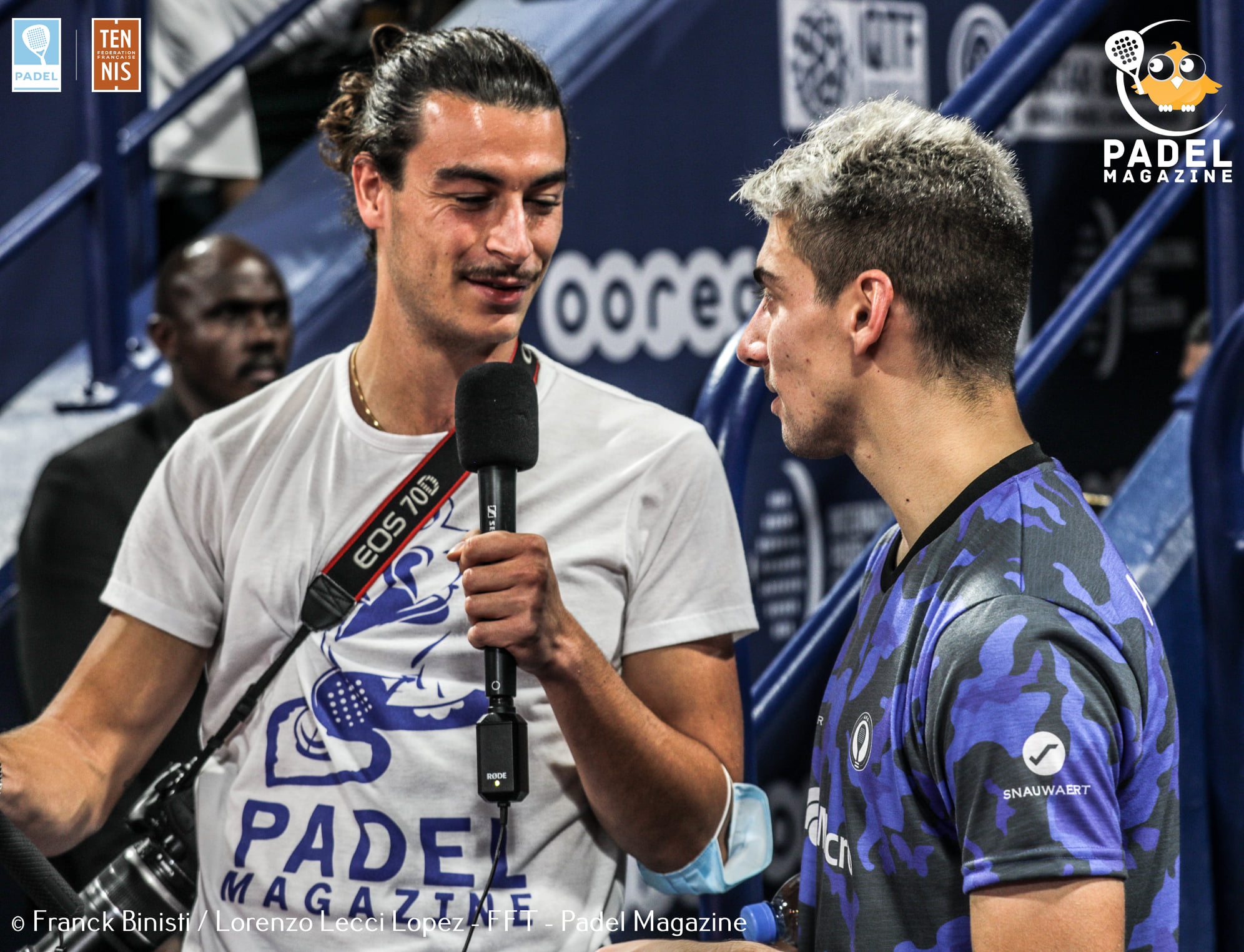 From his names, we can guess his Spanish and Italian origins. Lorenzo is a multilingual passionate about sports: journalism by vocation and events by worship are his two legs. He is the international gentleman of Padel Magazine. You will often see it on the various international competitions, but also on the major French events. @eyeofpadel on Instagram to see his best photos of padel !