APT Padel Tour is back in the land of Miguel Oliveira. Winner last year with Yain Melgratti, will the Portuguese be able to take up the challenge and keep his title at home?
Dal Bianco/Arce favorites
On paper, the task looks very complicated for Miguel Oliveira. The new pair he now forms with Agustin Torre fell as soon as he entered the Sevilla Master two weeks ago.
The local and the Argentinian this time a pair from the previas in the first round, but when we know that Facundo Dominguez and Antonio Luque start in qualifying, there is not necessarily much to celebrate for Oliveira / Torre !
The big favorites will obviously be the pair of the moment Maxi Arce / Franco Dal Bianco! The n°1 are impressive and seem above the lot!
The only French male representative will be Max Moreau, who made a very good impression with Relis Ferreyra in Seville by taking a set at No. 1. Entry into contention Tuesday from 10 a.m. (11 a.m. in France) against a pair from the previas.
Sultry new pairs
APT Fans Padel Round are rubbing their hands. On Wednesday, at 17 p.m. (local time), they will be able to see the first match of Tito Allemandi and Tolito Aguirre. This pair full of magic will undoubtedly give a total show. First round against the Portuguese Perry / Estevens.
We remember the amazing scene between the two men and Alex Chozas in Seville, which hinted at an association between these two players.
Speaking of Alex Chozas, he will also have a new partner for the tournament. It will be with the talented Leo Augsburger that the 18-year-old will try to do as well as in Seville (semi-final).
To see the complete men's table, click here!
Borrero/Alonso for the recidivism?
Among the ladies, France will have 4 representatives, all starting in previas. Invernon / Soubrie and Barsotti / Martin will play pairs from the previas on Wednesday evening to try to qualify for the previas final, and why not the main draw.
In the main draw, there will be plenty of title contenders. The favorites are undoubtedly Marta Borrero and Alejandra Alonso, but without the unconditional support of the Sevillian public, the challenge will certainly be harder to meet.
Mendonça/Vilela will try to prove at home why they have been the number 1 pair in the APT ranking for so long!
To see the complete women's table, click here!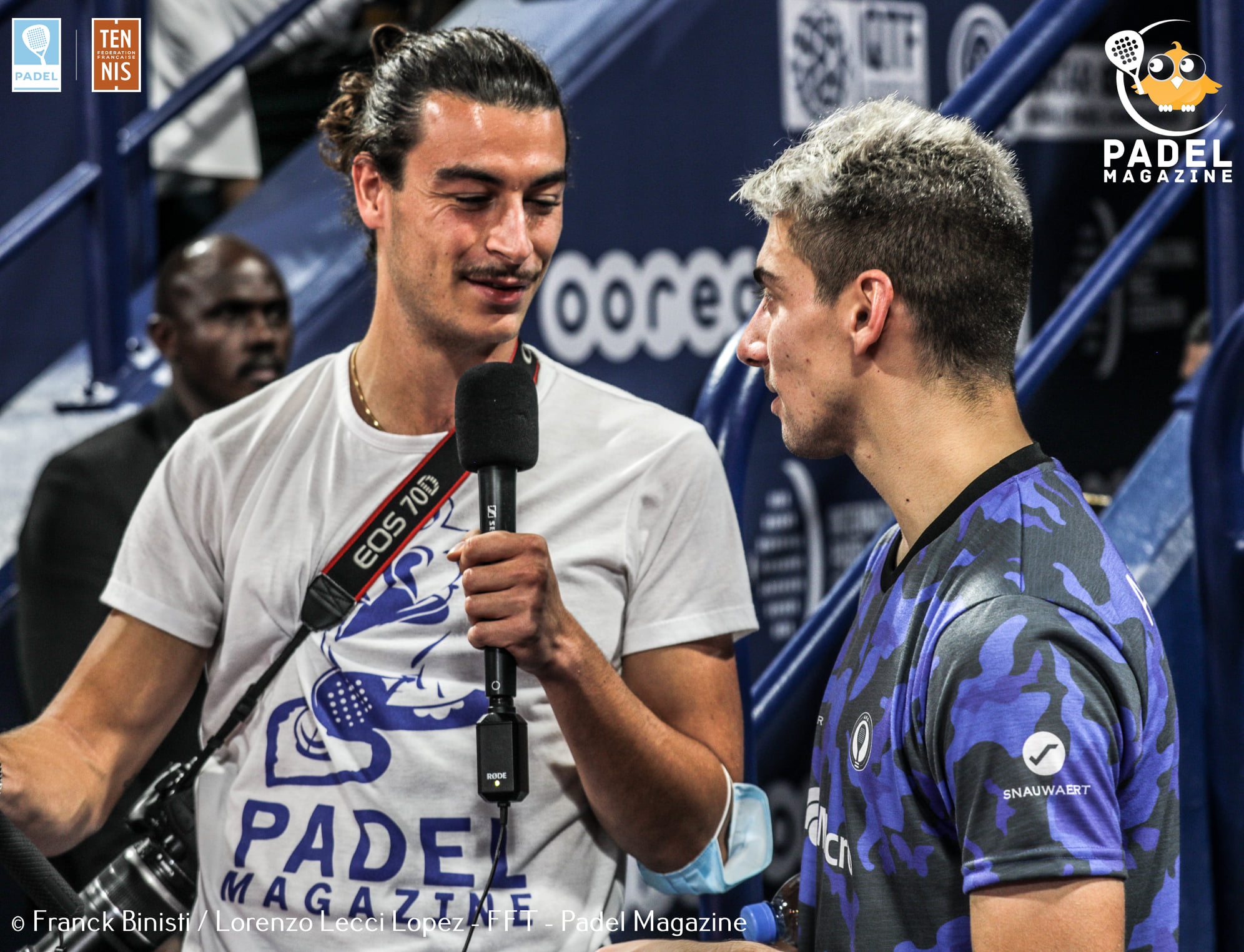 From his names, we can guess his Spanish and Italian origins. Lorenzo is a multilingual passionate about sports: journalism by vocation and events by worship are his two legs. He is the international gentleman of Padel Magazine. You will often see it on the various international competitions, but also on the major French events. @eyeofpadel on Instagram to see his best photos of padel !