THEAPT Oeiras Open Padel Tour got off to a flying start with a huge match between Chozas/Augsburger and Dominguez/Luque. The summary of the tuesday day from the west of Lisbon.
Moreau and Ferreyra swept away
Maxime Moreau and Relis Ferreyra could not start the match as they wanted on Monday morning. Probably not in the best physical condition after his final in Egypt the day before yesterday, the Franco-Argentinian pair was completely overwhelmed by Mourino/Pereyra. 6/0 6/2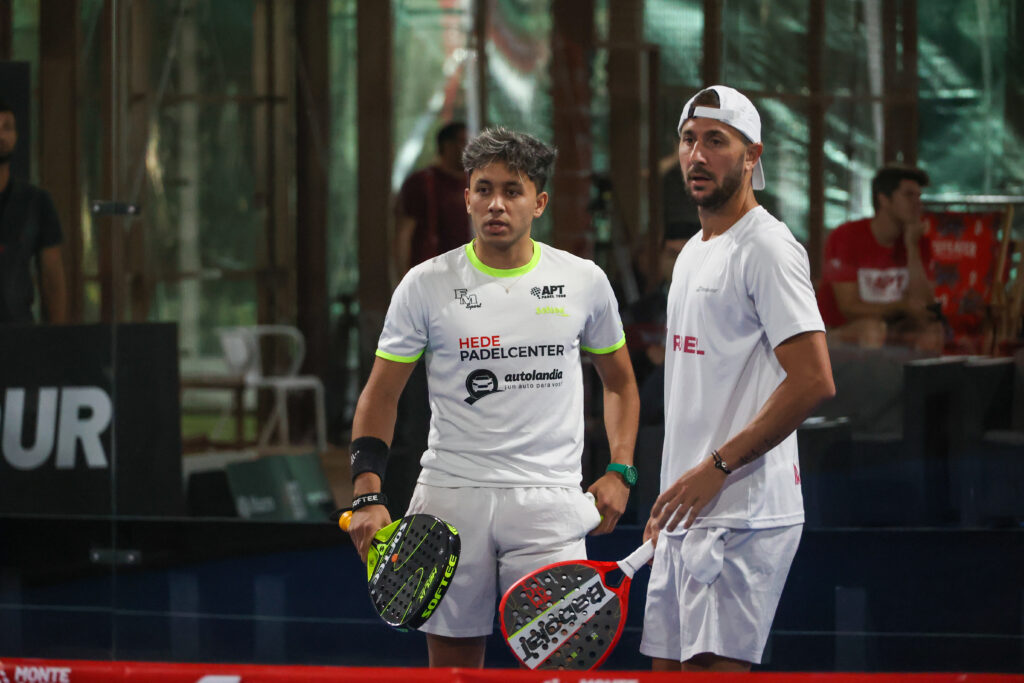 The second match of the day was very interesting. Martin Abud surprised with his dazzling quality in the first set. He and Mati Popovich shoved Diego Ramos and Juan Restivo, and came close to giving them away.
But experience once again made the difference for Ramos/Restivo who qualifies for the round of 6. 4/6 2/XNUMX
The third game of the morning had to be canceled due to Cristian Gutierrez' withdrawal. The latter could not get on the plane because of an "overselling" from the airline, and could not arrive in time to play the match… Luciano Puppo and Ricardo Martins therefore qualify for the round of XNUMX without playing.
Chozas/Augsburger, a start to dream
The clash of the day was undoubtedly the opposition between WPT regulars Facu Dominguez and Antonio Luque, and the promising new pair of APT Alex Chozas/Leo Augsburger.
The show was there and the explosive Argentinian pair knew how to set fire in the most important moments to win this big fight in 3 sets. 7/6 4/6 6/3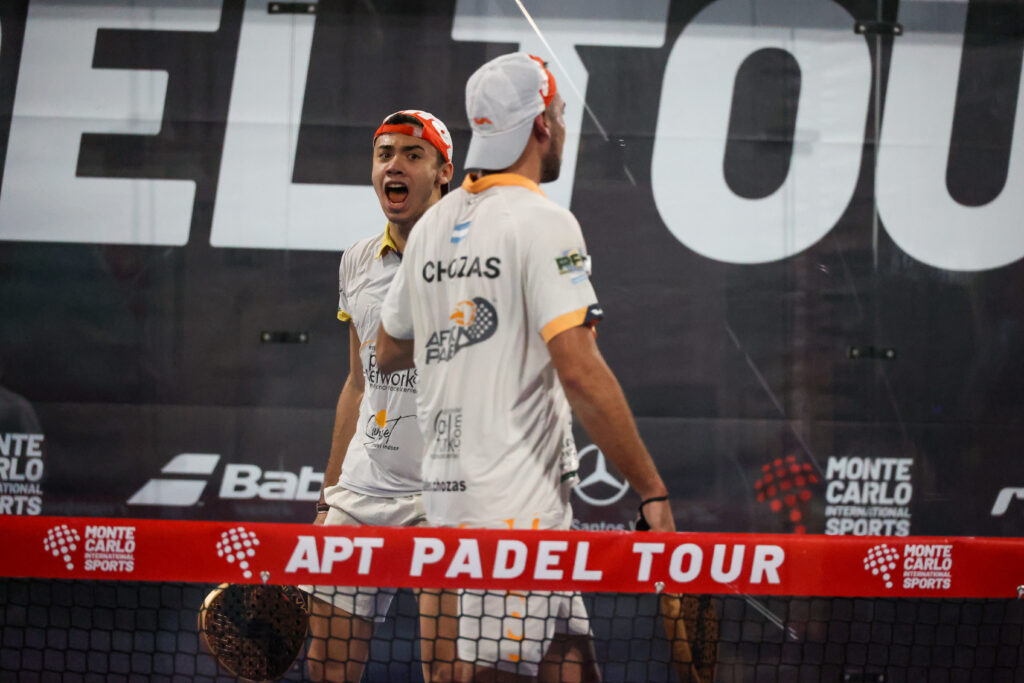 This result is further evidence that the level of APT Padel Tour is growing tremendously, as Antonio Luque, who made two major WPT main draws this season, falls in the first round of this APT Oeiras Open.
On display in the Lisbon evening, an interesting opposition between the new pair Oliveira/Torre, and young Argentinians Lautaro Mambrini and Facundo Lopez. The experience paid off for local player Miguel Oliveira and his new partner who won in 3 sets 6/2 6/7 6/3.
Tomorrow, the sequel to the sixteenths from 10 a.m. (+1 in France)!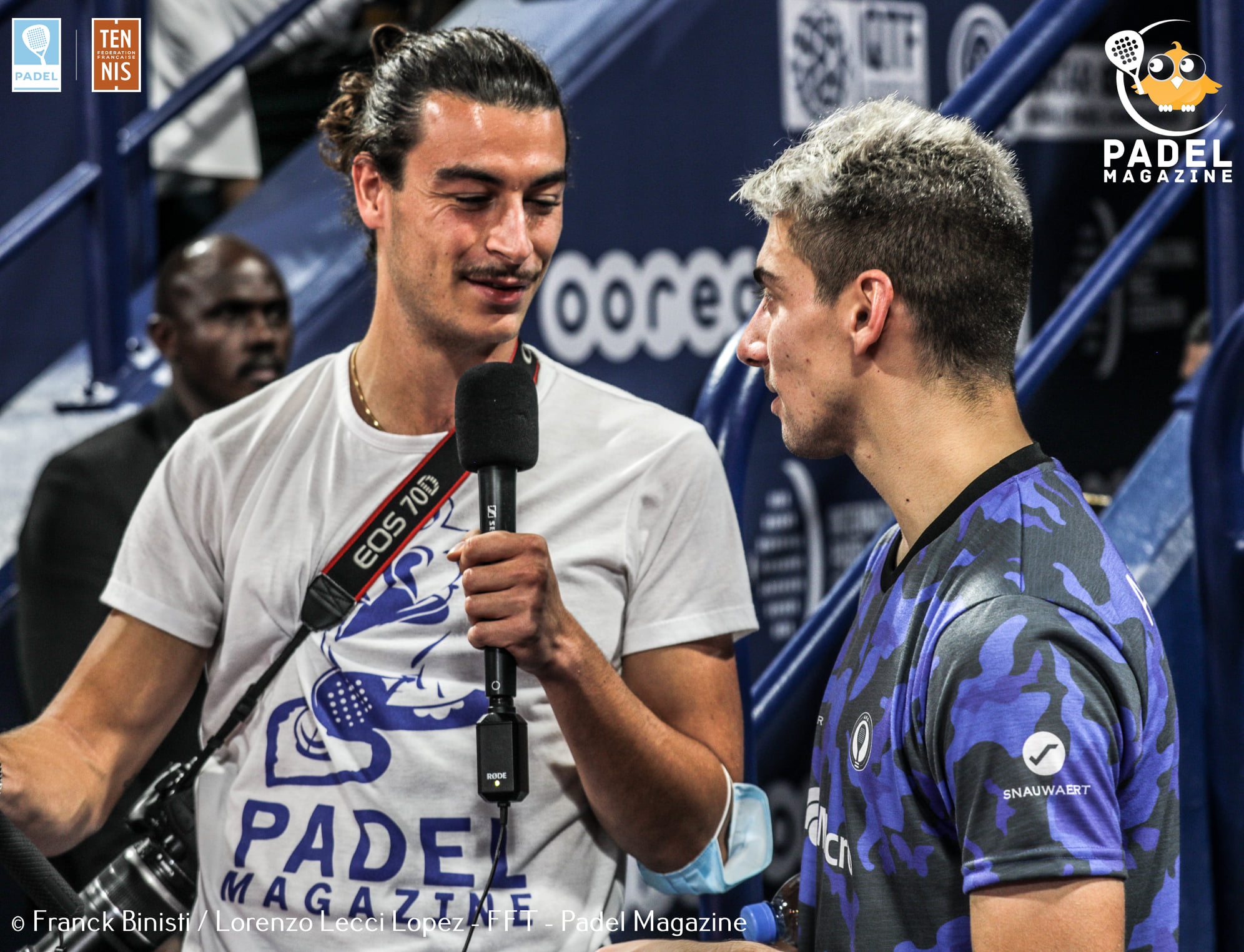 From his names, we can guess his Spanish and Italian origins. Lorenzo is a multilingual passionate about sports: journalism by vocation and events by worship are his two legs. He is the international gentleman of Padel Magazine. You will often see it on the various international competitions, but also on the major French events. @eyeofpadel on Instagram to see his best photos of padel !