The tournaments are linked on the APT circuit Padel Tower. After the Portugal, we are meeting today in Monaco for a tough tournament!
Many pairs made the trip
Who says Master says that many pairs have made the trip to the principality. For this tournament, no less than 41 pairs will meet on the slopes.
The two seeds are the same as in the previous tournament: Frederico Chiostri and Gonzalo Alfonso in n ° 1. Then Maximiliano Arce / Franco Dal Bianco in n ° 2.
Many countries are represented which is obviously a pleasure to see! We have a majority of Argentines and Spaniards. They are closely followed by the Portuguese… and the French!
We can also note the presence of a Dutch pair, a Paraguayan pair and a Monegasque pair. In addition, a Swiss player is also present.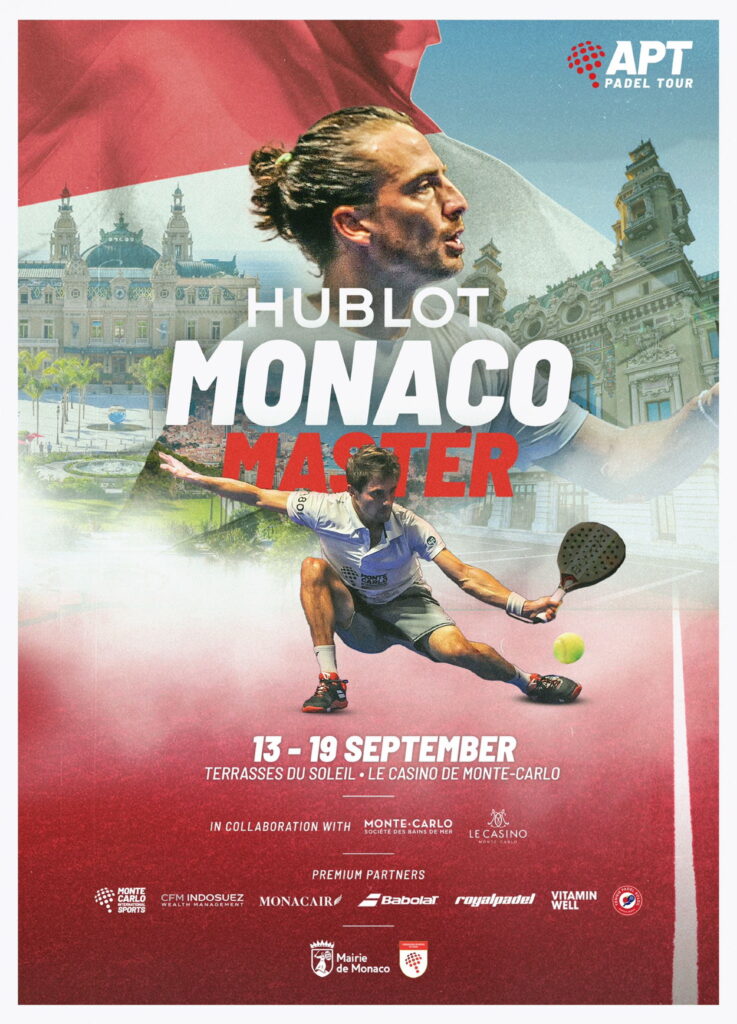 The French in number
The French start today in preprevias. Indeed, at 17 p.m. we will have a 100% French meeting: Ritz / Pequery vs Bensadoun / Corbelli
Tomorrow Tuesday, Those are the previas which will start at 10:45 am.
Frenchman Piacentelli and partner Sanchez Serrano to face Alem / Mauro Gaitan pair
At the same time, Moreau / Saenz will be on the slopes facing Sassano / Peyrera
Finally, at 13:15 p.m., another 100% French pair, Peyrou / Maigret, will face the Guiral Mallart / Urzola pair.
We also have several tricolors in the main draw which will start on Wednesday.
From 9:30 am, Jérémy Scatena and his Argentinian partner Santiago Frugoni will be opposed to Klein / Damar
Then, at 12:30 pm it will be the turn of the French n ° 1 pair to enter the track: Benjamin Tison and Johan Bergon will have a hard time facing Soliverez / Quiles.
Finally, at 15:30 p.m., our last Frenchman will take to the track. Indeed, Jérôme Inzerillo who shares the track with Facundo Dominguez find themselves facing the seeded 6, Bejarano / Almada!
To follow the progress of the table, it is HERE

Alexis Dutour is passionate about padel. With his training in communication and marketing, he puts his skills at the service of padel to offer us articles that are always very interesting.