The round of XNUMX of the APT Padel Portugal Master Tour were going on today and we saw some big games. Check out the quarterback posters.
The Portuguese in force!
At home, the Portuguese almost made a flawless performance today in Lisbon! The performance of the day goes to Vasco Pascoal and Diogo Rocha who dominated the seeded 7, Melgratti / Soliverez at the end of the suspense: 4/6 6/3 6/3! Marc Bernils and Ricardo Martins also faced strong seeded 6 Cejas / Sanchez with a straight set victory (6/2 7/6). Cayetano Rocafort and Ricardo Oliveira, seeded 4, have them respected their status against Quiles / Popovich (6/2 5/7 6/2)!
The other favorites also upheld their status, with straight set wins for Chiostri / Alfonso facing Scatena / Tison (6/3 6/0), for Flores / Julianoti facing Puppo / Rolla (6/1 6/3), and for Barrera / Egea facing Maarsen / Meijer (6/1 6/4)!
The clash between Argentines was won by Del Moral / Frugoni facing Almada / Bejarano 6/3 1/6 6/3. Finally, led 4/6 0/3, Diogo Schaefer and Willy Lahoz were forced to forfeit against Arce / Dal Bianco due to the veteran's injury.
The men's quarter program
Tomorrow, we will see high level quarterbacks on the central pitch!
Barrera / Egea (TS2) vs Bernils / Martins: late morning
Arce / Dal Bianco (TS5) vs Oliveira / Rocafort (TS4): 16:00 p.m.
Flores / Julianoti (TS3) vs Del Moral / Frugoni: to be continued
Alfonso / Chiostri (TS1) vs Pascoal / Rocha: to be continued
Among girls, the top seeds in force
For this first APT Padel Women's round, the seeds 1,2 and 3 had easy victories. The seeded 4 Conde / Gaspar, on the other hand, followed the law of Fernandes / Villalon.
The shift schedule:
Brites / Ribeiro (TS1) vs Formigal / Gasull: 09:30 am (Central)
Mendonça / Castro (TS2) vs Peral / Sanchez: to be continued (Central)
Machado / Rodrigues (TS3) vs Camacho / Garcia: 11h00 (Club)
Fernandes / Villalon vs Nunes / Sanchez: 12:30 p.m. (Club)
To find the tables:
To follow the matches live, it's just below: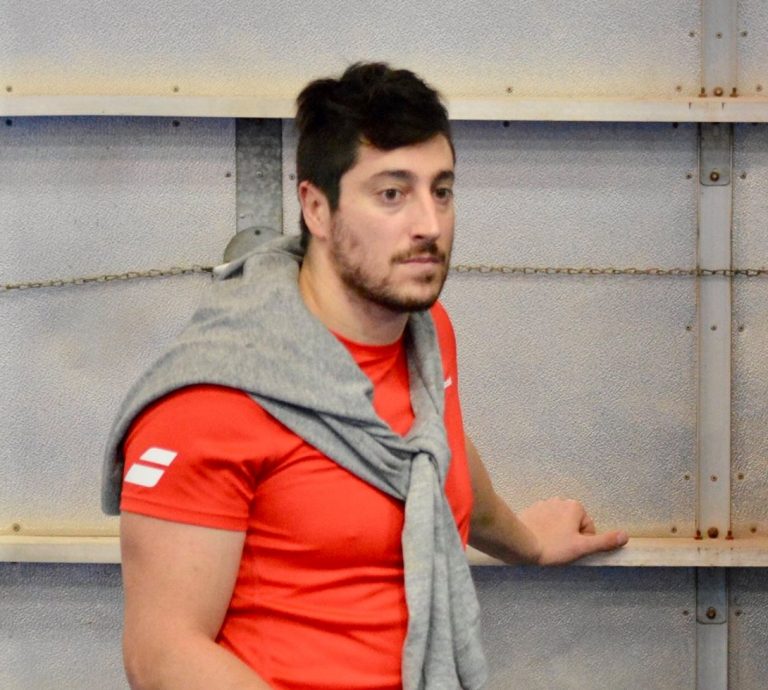 Xan is a fan of padel. But also rugby! And his posts are just as punchy. Physical trainer of several padel, he unearths atypical posts or deals with topical subjects. It also gives you some tips to develop your physique for the padel. Clearly, he imposes his offensive style as on the field of padel !