Le las Setas court gradually fills up, and the level intensifies. This morning, the women's semi-finals were a great show and we have the poster for the final of the Global Sevilla Master of APT Padel Tour.
Borrero/Alonso, to emotion
The start of the match is for Laia Rodriguez and Mireia Herrada who confirm their excellent moment of form. Both players are overflowing with confidence, and show their best level. They break and take the lead up to 4/1.
Marta Borrero and Alejandra Alonso (15) seemed devoured by the pressure, but with puntos de oro, the local and the player from Valladolid came back to score and took the first set by winning 5 consecutive games. 6/4
The two pairs show their best game at the same time at the start of the second set, offering the Sevillian public some very nice exchanges. Marta Borrero and Ale Alonso manage to make the break in the ninth game and conclude in the tenth. 6/4
The overflowing emotion of Marta Borrero, who was playing in front of her family and friends, caused the eyes of more than one to moisten.
Schuck/Gomez came to win
In the other semi-final, Manuela Schuck and Monica Gomez start the match perfectly. They make the entry break but lose the next 4 games. Magdalena Perez and Manuela Alaga are at a very high level. The Spaniard and the Uruguayan take the first set. 6/3
In the second act the trend is reversed. Monica Gomez makes almost no mistakes, and Manuela Schuck is more aggressive. 6/3
The Spaniard and the Brazilian are in a state of grace, and luck comes with a very important punto de oro. They won 3/6 6/3 6/2 and will face Borrero/Alonso tomorrow at 18:00 p.m. in a final that promises to be hectic.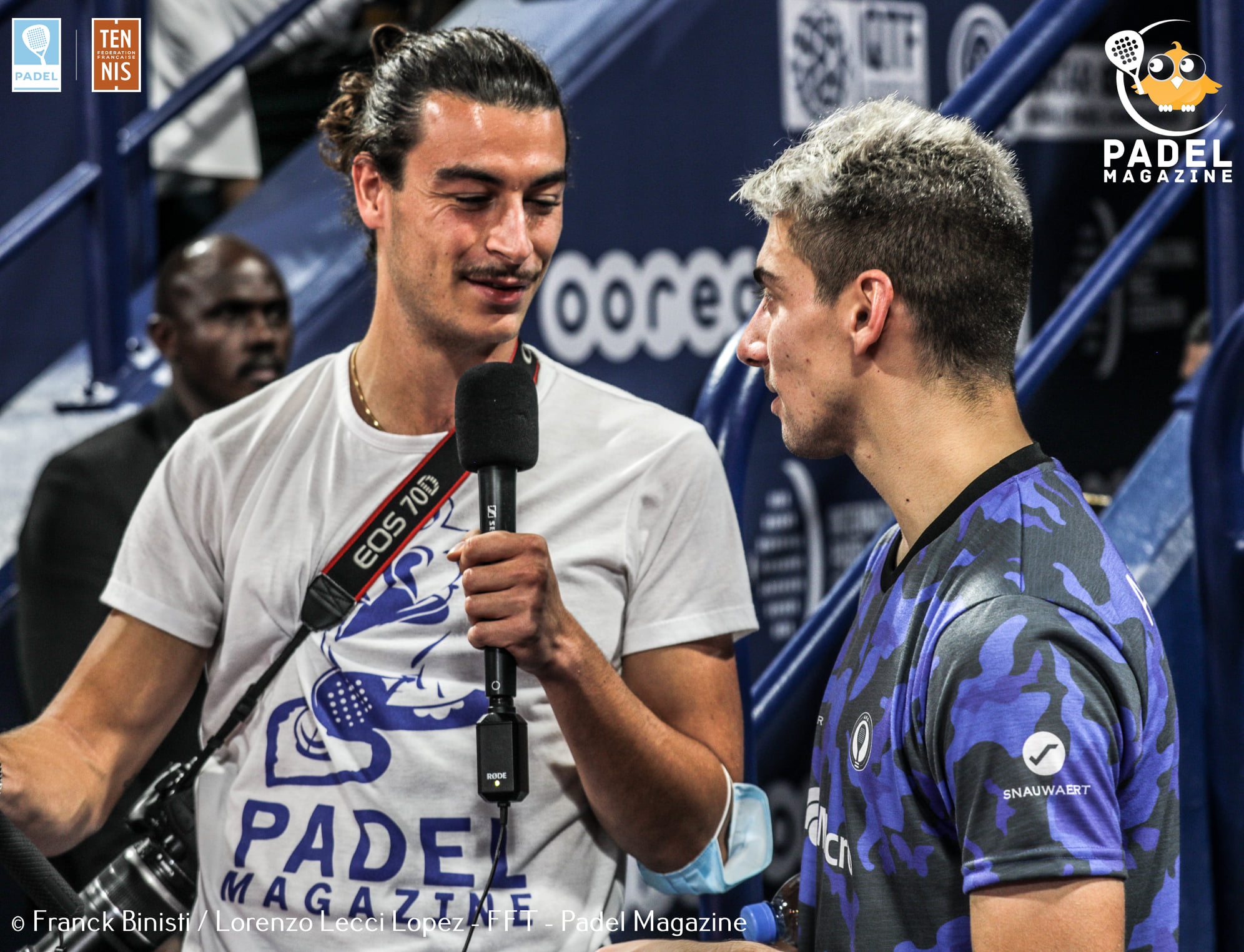 From his names, we can guess his Spanish and Italian origins. Lorenzo is a multilingual passionate about sports: journalism by vocation and events by worship are his two legs. He is the international gentleman of Padel Magazine. You will often see it on the various international competitions, but also on the major French events. @eyeofpadel on Instagram to see his best photos of padel !