Le Global Seville Master 2022 now knows his table of eighth finals. From 9 a.m. tomorrow, the round of XNUMX will begin with the entry into the running of the first seeds. The women's final draw also begins and will be followed on Padel Magazine.
The seeded 5 on the mat
The shock of the day was the clash between Chozas/Tolito and Oliveira/Torre. This meeting could have been a semi-final poster, but fate meant that these two pairs had to be played in the first round.
Miguel Oliveira and Agustin Torre struggled to find their style of play for this first set. Tolito and Chozas, inspired, qualify for the eighth and start their Sevillian week in perfection.
There was a Frenchman in the running today, Jérôme Inzerillo. Associated with the Argentinian Exequiel Mouriño, the player of the France team hoped for another result than this 6/1 6/1 defeat against Rocafort / Gaspar, two notches above today...
The results of the day
Juan Manuel Arganaras / Matias Gutierrez 6/3 2/6 6/3 Ramiro Valenzuela / Santiago Castaneyra
Cayetano Rocafort / Jose Carlos Gaspar 6 / 1 6 / 1 Exequiel Mourino / Jerome Inzerillo
Alex Chozas / Leonel Tolito Aguirre 6 / 4 6 / 3 Miguel Oliveira / Agustin Torre
Pedro Araújo / Matias Fernandez Popovich 7/5 4/6 7/5 Marcos González / Santiago Pineda
Adrian Allemandi / Facundo Dominguez 1/6 6/4 6/2 Matias Del Moral / Pablo Nicolas Egea
Miguel Deus / Nuno deus 6 / 3 6 / 2 Afonso Fazendeiro / Joao Pedro Flores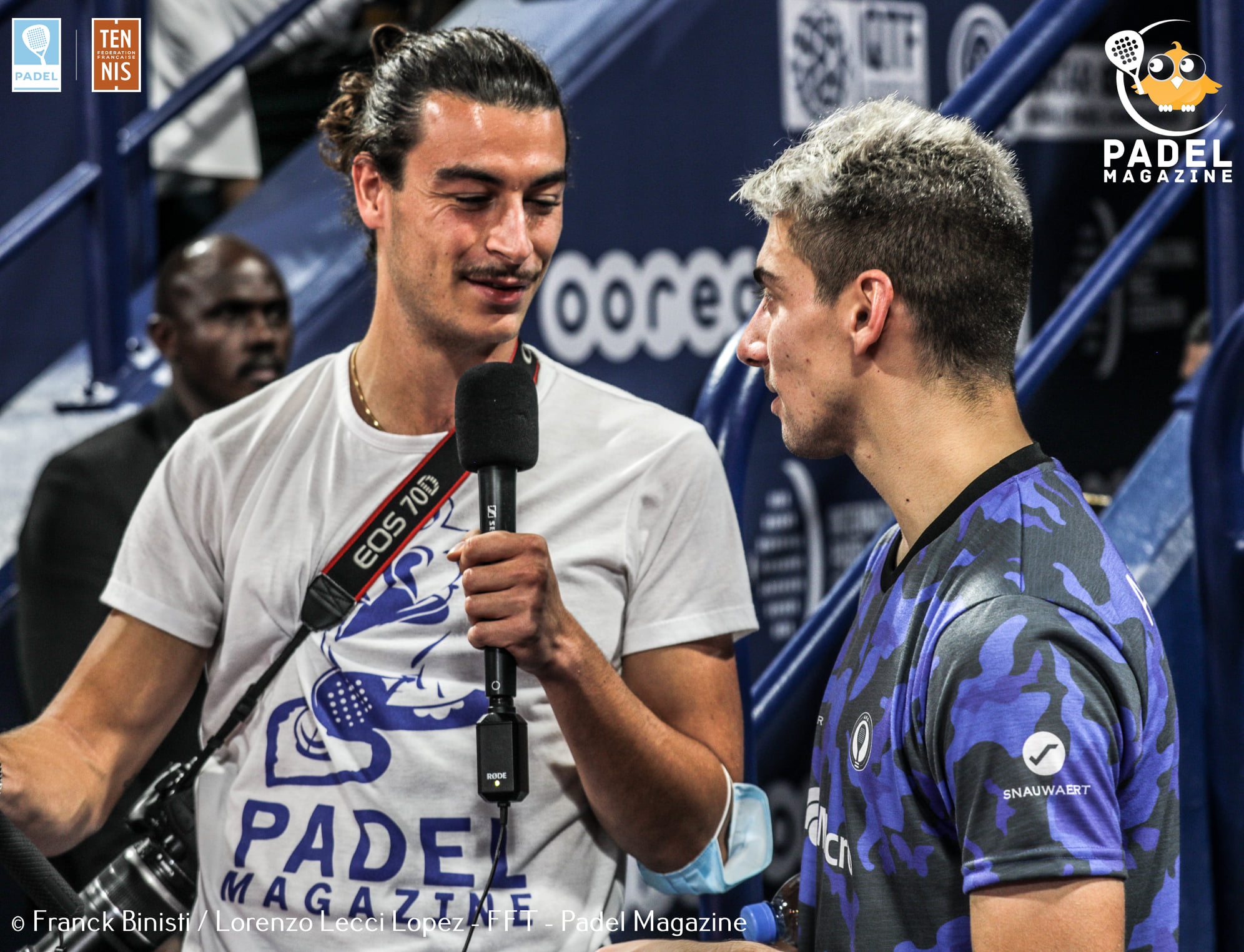 From his names, we can guess his Spanish and Italian origins. Lorenzo is a multilingual passionate about sports: journalism by vocation and events by worship are his two legs. He is the international gentleman of Padel Magazine. You will often see it on the various international competitions, but also on the major French events. @eyeofpadel on Instagram to see his best photos of padel !