Spectacular day at central court of las Setas. Matches in 3 sets will not have failed, offering the public more and more numerous very beautiful scenes of tension.
Moreau / Ferreyra, a promising pair
Maxime Moreau seems to have found a good partner in Relis Ferreyra. The two spectacular players, one physically and the other by the quality of the hand, get along very well and managed to take a set at numbers 1, no small feat!
A good omen for the future, when we know that these exciting beginnings made the two men want to continue the adventure together.
As you can see just below, several matches were very close, with several surprises, including the elimination of seeded Julianoti/Melgratti, Flores/Pascoal, Barrera/Britos and Ramos/Restivo!
The results of the eighth
Cristian Gutiérrez / Ignatius Piotto 4/6 7/5 6/4 Stefano Flores / Vasco Pascoal
Javier Perez Morillas / Jose Luis Gonzalez Rodriguez 6/4 3/6 7/6 Julio Julianoti / Yain Melgratti
Franco Da Bianco / Maximilian Maple 6/2 4/6 6/1 Relis Ferreyra / Maxime Moreau
Maximiliano Sanchez Blasco / Juan Ignacio De Pascual 6/4 6/7 7/5 Juan Restivo / Diego Ramos
Federico Chiostri / Gonzalo Gabriel Alfonso 6 / 1 6 / 3 Juan Manuel Arganaras / Matias Gutierrez
Alex Chozas / Leonel Tolito Aguirre 6 / 3 6 / 0 Cayetano Rocafort / Jose Carlos Gaspar
Adrian Allemandi / Facundo Dominguez 6 / 1 7 / 6 Pedro Araújo / Matias Fernandez Popovich
Miguel Deus / Nuno deus 6 / 4 7 / 6 Pablo barrera / Andres Britos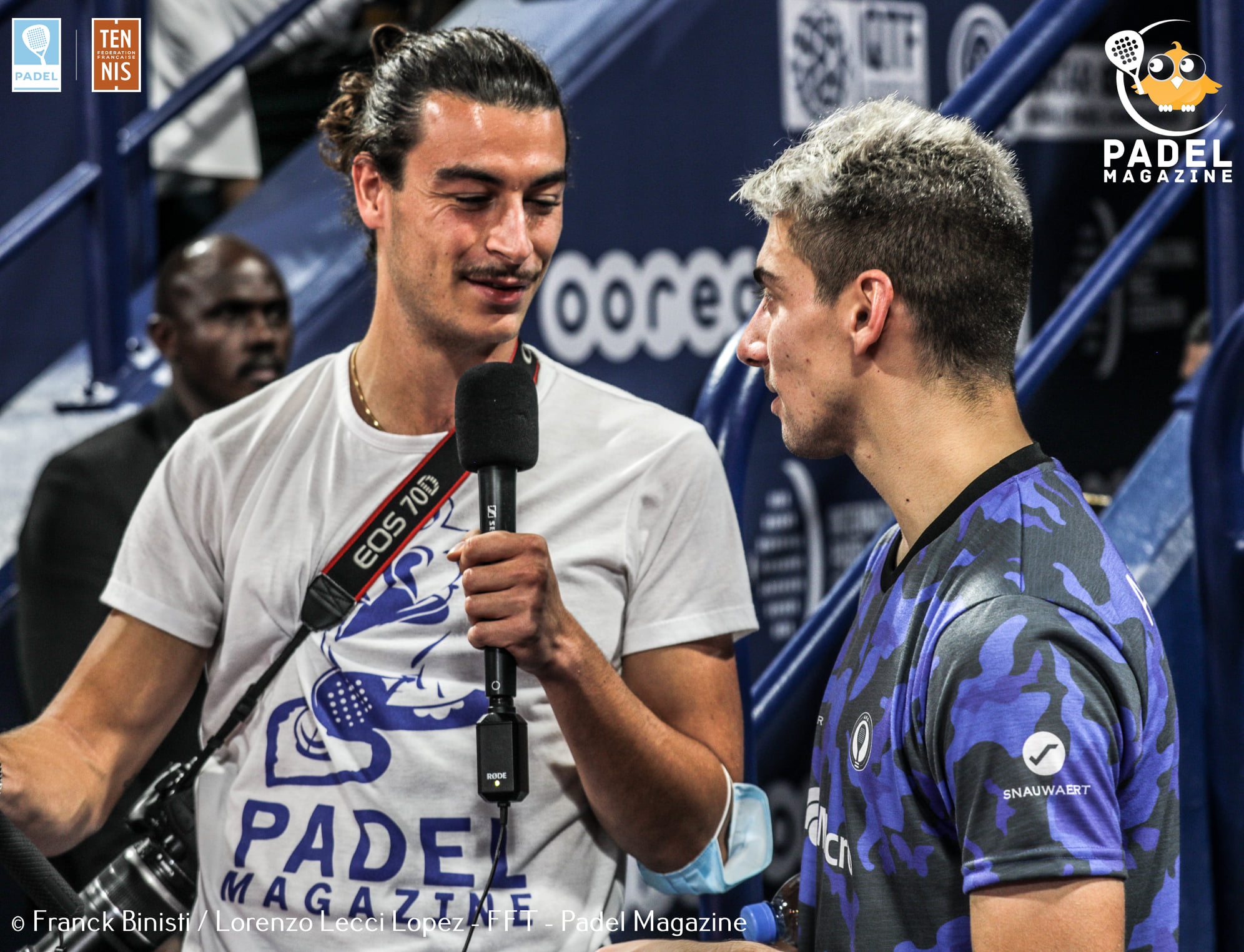 From his names, we can guess his Spanish and Italian origins. Lorenzo is a multilingual passionate about sports: journalism by vocation and events by worship are his two legs. He is the international gentleman of Padel Magazine. You will often see it on the various international competitions, but also on the major French events. @eyeofpadel on Instagram to see his best photos of padel !