Seville has experienced several great moments of padel on this shift Friday. Tonight from 20:30 p.m. the central court of las Setas will be packed for historic semi-finals.
Dal Bianco / Arce vs Sanchez Blasco / De Pascual
APT #1 Padel Tour definitely struggled in the second sets! After losing a set against Moreau/Ferreyra, Arce and Dal Bianco again lost a set against Gutierrez/Piotto. The favorites will still be in the semi-finals.
They will face Argentinian wonderkids Maxi Sanchez Blasco and Juani di Pascual who beat locals Perez Morilla and Gonzalez. 6/2 7/6
Chozas / Tolito vs Germani / Facundo
Alex Chozas and Tolito Aguirre validated their ticket to the semi-finals of the Global Sevilla Master after defeating Chiostri-Alfonso 4/6 6/3 6/3 in the most spectacular match of the day.
The No.9 pair made a spectacular comeback against the Cape Town Master finalists who were overtaken in key moments by the magic of Chozas-Aguirre. Fede Chiostri walked out of his game with a protest which made him lose his energy.
Allemandi-Domínguez won their quarter 6/2 6/0 in 61 minutes against the Deus brothers.
The Portuguese, who had just achieved a good performance by eliminating the leaders of the Race 2022 Barrera-Britos, could not cope with the level of this new pair which is gaining momentum in Seville.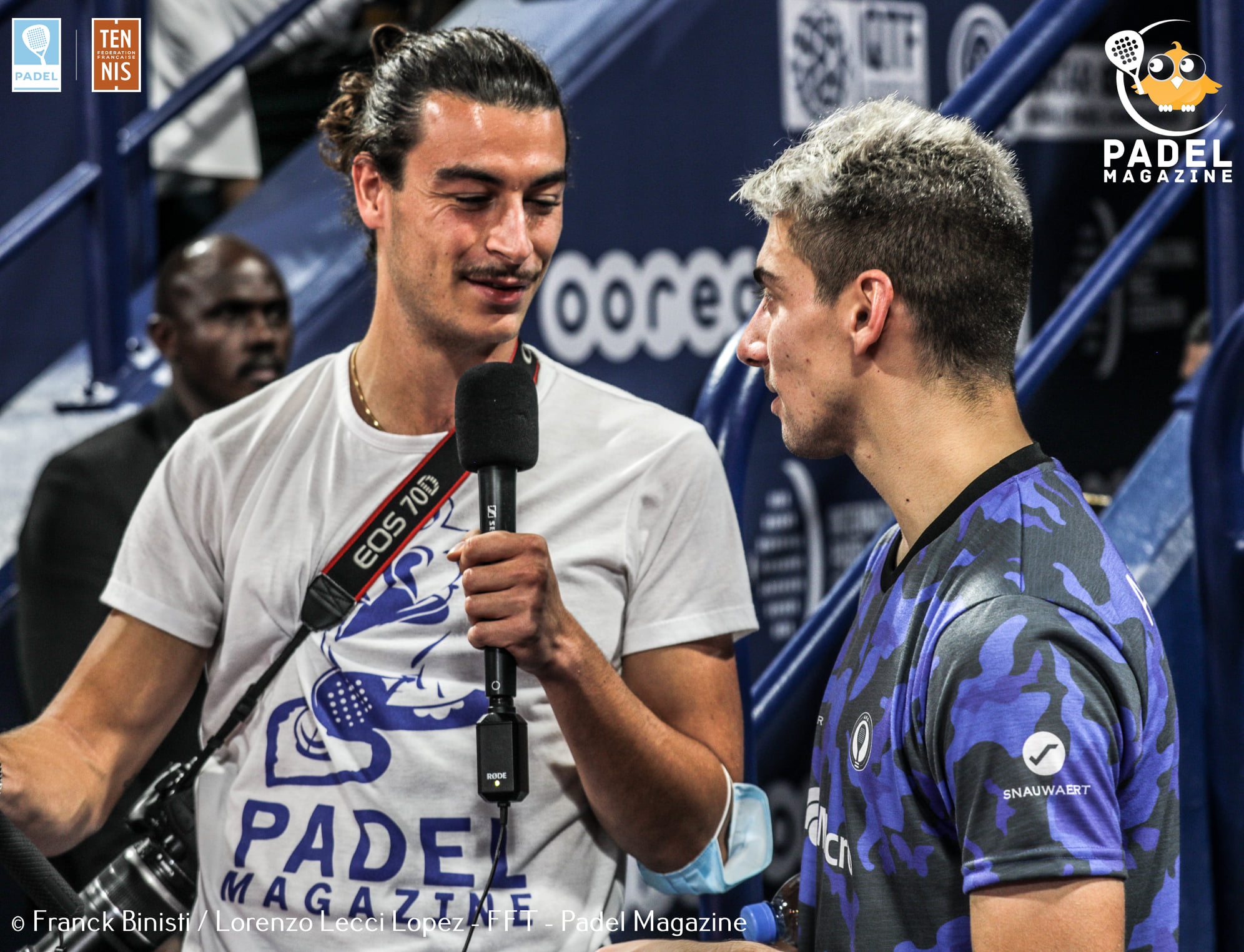 From his names, we can guess his Spanish and Italian origins. Lorenzo is a multilingual passionate about sports: journalism by vocation and events by worship are his two legs. He is the international gentleman of Padel Magazine. You will often see it on the various international competitions, but also on the major French events. @eyeofpadel on Instagram to see his best photos of padel !