The day of Thursday was marked by the rain, and the many interruptions it caused. The female table ofAPT Padel Sevilla Open Tower also debuted - you could follow it live on Padel Magazine-.
Soliverez / Quiles vs Oliveira / Melgratti
It will be the big shock of the quarter-finals, because these two pairs are able to win the tournament!
Lucho Soliverez and Fede Quiles were uncompromising to dominate in easy straight sets Popovich / Tolito. The Argentines canceled Tolito's magic with great solidity.
"We are very happy to be able to play together again. We formed a great pair for a long time several years ago, and we are finding the sensations again. "
Oliveira / Melgratti will have been even more expeditious! Faced with a pair who had just made a half at the Monaco Master, the Portuguese and the Argentinian are getting back on track, after the disappointment of Monaco. 6 / 2 6 / 1
Bejarano / Almada vs Dal Bianco / Arce
The two Argentines had to fight! Faced with catchy Fazendeiro and Araujo, Mati and Micky qualified when they were very badly embarked in the 3rd set. 6/3 5/7 6/4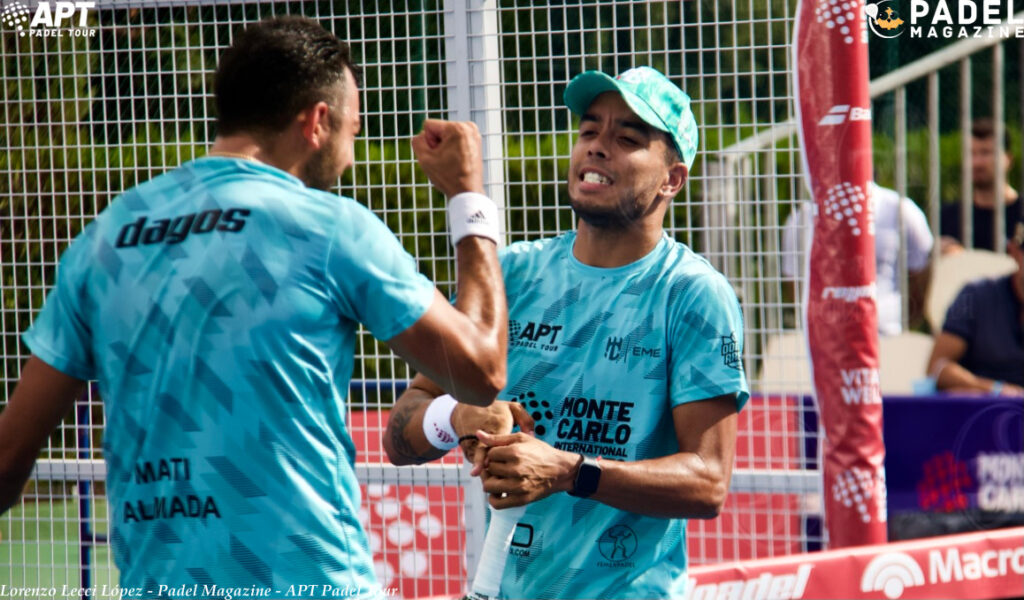 In the best game of the day, the No.2 seed was in big trouble, but finally managed to get out of the Ferreyra / Augsburger trap. A 30-minute break allowed Maxi Arce and Franco Dal Bianco to get back on the path to success.
Britos / Torre and Barrera / Egea await their opponents
Eduardo Torre and Andres Britos, who have just played the P2000 of the Pyramids, respectively with Scatena and Inzerillo, had a very complete match today. Against Brazilians Da Cunha / Flores, Torre / Britos set fire to the central pitch to qualify for the quarterfinals with a 6/3 double.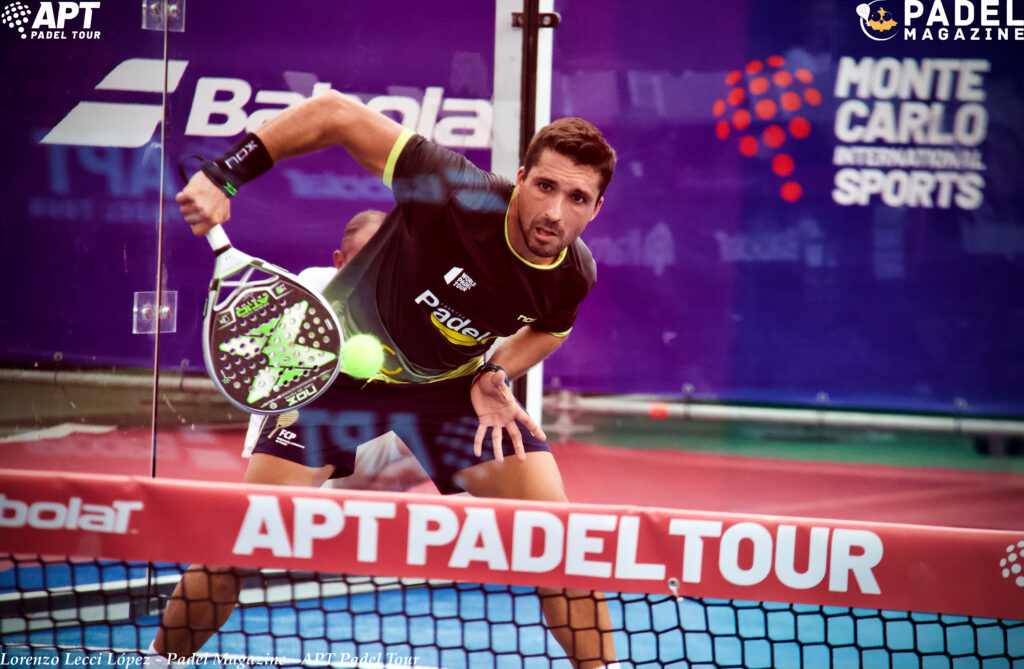 In very wet conditions, Pablo Barrera and Pablo Egea took the upper hand over Italian international Restivo, and his teammate David Gutierrez. Argentines are regulars at APT weekends Padel Tour, and they are once again at the rendezvous.
The eighth between Rocafort / Julianoti vs Maxi Sanchez / Cristian Gutierrez and Chiostri / Alfonso vs Bernils / Martins will therefore be played tomorrow morning from 9am.
The female quarters on Padel May
Today's rain has rescheduled the quarter-finals of the women's draw on court no.1. The four matches will therefore be to be followed on the streaming of Padel Magazine.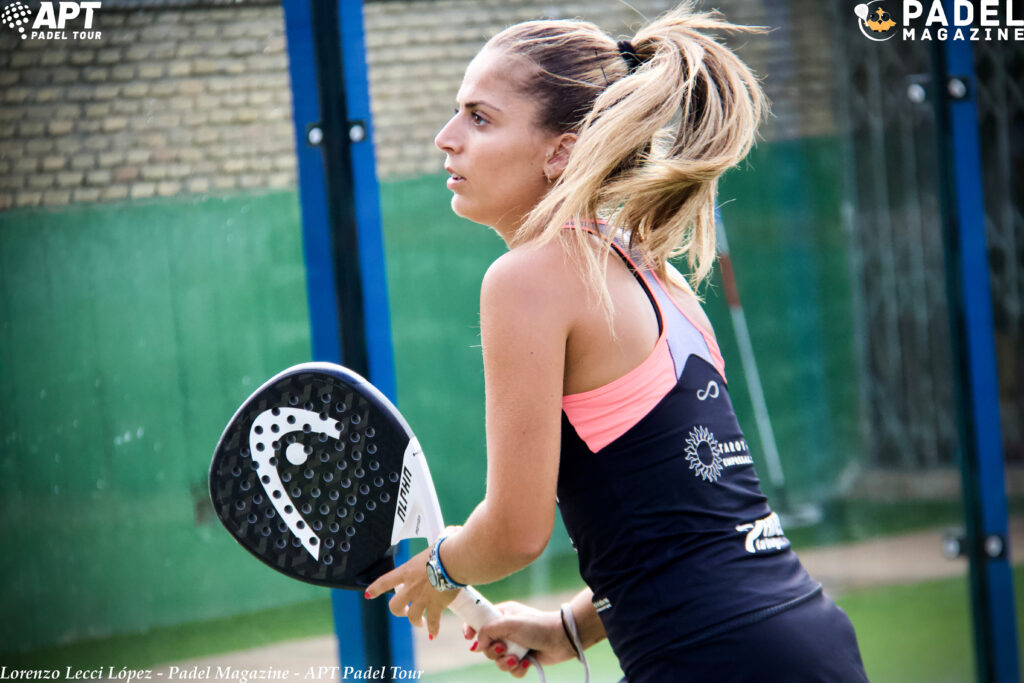 Among the women, the most interesting of the matches was between two players who had played together in Oeiras. Cristina Carrascosa, accompanied by Arrellano, beat her ex-teammate Nerea Derbis, and Ceretani.
Access the women's table by clicking here.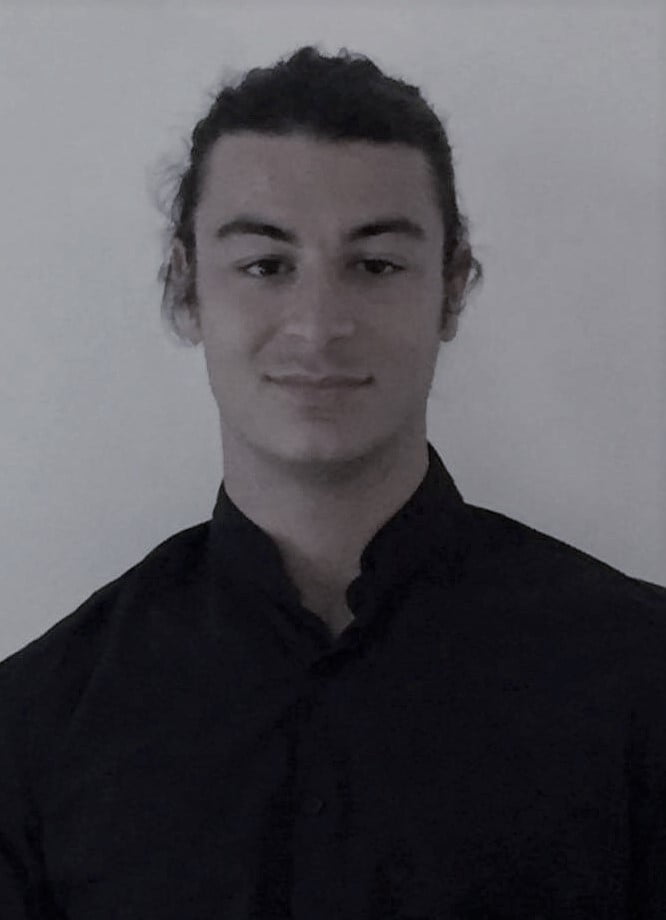 From his names, we can guess his Spanish and Italian origins. Lorenzo is a multilingual passionate about sports: journalism by vocation and events by adoration are his two legs. Its ambition is to cover the biggest sporting events (Olympic Games and Worlds). He is interested in the situation of padel in France, and offers prospects for optimal development.