And if theArgentina had found his future champion? This week-end, Felipe Tufró has proven that talent can be particularly early, even when you are playing a senior tournament and have only the 9th anniversary.
Already at the level against adults
Among the Tufró, the padel is a family history. Felipe thus teamed up with his father, Willy. After winning a father-son tournament, the kid asked to participate in a senior tournament. For a first experience at this level, it was a success since the pair reached the final.
In the columns of ABC Saladillo, Felipe says: "When an opponent played better than his colleague, we then tried to avoid playing on him because he would have killed us by putting mines on us". And regardless of age, competition is competition: "In training, we don't pull hard on me, but in tournaments yes. And for the final of the championship where the important thing was to win, I was shot very hard ". An attitude that values ​​performance even more, as well as the level of this budding crack. "In the semi-final, our opponents admitted that they had played the same way on Felipe and me" explains Willy.
From father to son
It's only been two years since Felipe started the padel. After accompanying his father on the slopes, he wanted to do like him: "I told him that I wanted to start the padel because I watched him play. He told me he was going to talk to the coach about it ". Thus was born a consuming passion and Felipe now divides his time between primary school and padel : "At first I didn't understand anything, I didn't even know how to count points. But when I got interested, I never gave up ". He even formulates a dream out loud: "playing with Alejandro Galán, he's the best player in the world. I would like to take a photo with him ".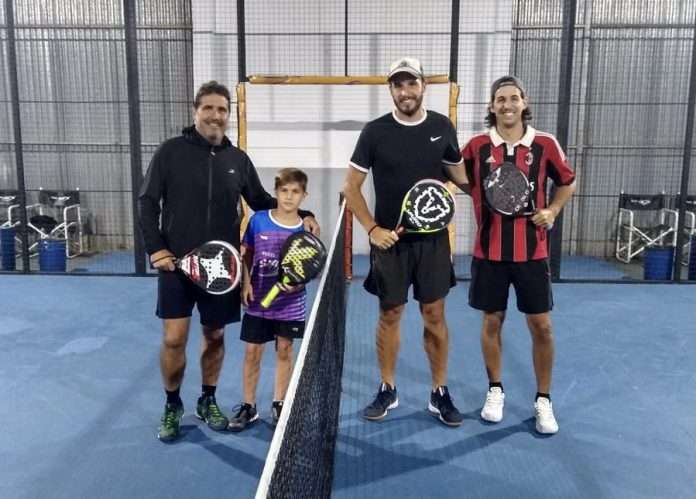 Ultra motivated
If the son was much inspired by the father to take a pala in hand, the reverse is also true, if not more. "In reality it is much more technical than me, Willy says. When I play tournaments he comes and he gives me 2-3 tips to improve because he sees the game better than I am used to hitting and chasing the ball. He is so young thathe absorbs everything". However, putting pressure on the little champion is out of the question. Pleasure must remain the main source of motivation. Good thing Felipe has to spare: "We want him to continue learning with the same enthusiasm. The day after the final, I sent a message to the coach asking him to give him three lessons a week ". Agustín Tapia can tremble, the next generation is already ready!