Approaching the Greenweez Paris Premier Padel Major, Arnaud Di Pasquale, the tournament director, tells us a little more about the course of the event.
Franck Binisti: You feel a little tired. You have just played a good part with Cyril Hanouna, Adrien Maigret, and then the icing on the cake, Fernando Belasteguin.
Arnaud DiPasquale: "Tired no, it's a treat. It's just great what we're doing there, what we're experiencing, it's absolutely fantastic. To already have this event which happens from July 11 to 17, the Greenweez Paris Premier Padel Major, with everyone responding.
When we ask Bela if he wants to come, he's like a kid who discovers and who says to himself: "Me, I'm going to play at the Roland-Garros stadium". I find it so beautiful for a guy who was 7 times world champion.
We paid him a little visit before playing: the infrastructure, the locker rooms, the players' restaurant. We are in something that is fantastic. He took pictures of the central saying: "I'm going to play on the Philippe Chatrier". Two years ago he had come to see a few matches as well, and he said to himself: "and if one day that could happen...".
And when we started talking about it a few months ago, I saw his eyes shine, he lost 10 years. He just wants to stay a little longer on the circuit because he really sees the boom in padel, and even if his career is rather behind him, he hangs on for this kind of event that happens.
FB: It's true that when you go from padel in tennis is another universe?
DPA: "Of course, but you get used to it. When you do 10-15 years on the circuit and you have these conditions, you inevitably get used to it. On the other hand, you take pleasure each time, you measure the chance that you have. Today the padel is exploding, growing and the players are realizing that they may have the same chance as tennis.
Our goal is to put the padel in another dimension. We've been talking about it since the beginning: today we have a stadium, Roland-Garros, which is fantastic, which can host this event, and which could perhaps allow a greater spotlight than all the other tournaments in the world. "
"The most beautiful tournament in the world"
FB: Luigi Carraro said in a conference: "it's going to be the most beautiful tournament in the world". Can you tell us more about the Greenweez Paris Premier Padel Major ?
DPA: Already, there will be the Place des Mousquetaires on which we will put lots of entertainment: petanque, mölkky, food-trucks, good atmosphere, a DJ... We want it to be alive, we want it to be colorful, we want there to be a slightly new tone. We don't want it to be Roland-Garros like in tennis, that's normal, it's Roland-Garros for the padel.
There will be 6 tracks in all, with the Chatrier court and 3, 4, 5, and 6. I have the feeling that this is an experience for Parisians, Ile-de-France residents, but also all the people who come to this event. Spend a day at Roland-Garros, see a sport they may discover or love, since we already have a very large community of padel in France.
Spend a day having a good time, discovering Roland-Garros, and watching the best players in the world compete on the Philippe Chatrier."
FB: It will be a big party, that's what that you are trying to set up. You come for a day and you come to have fun with lots of entertainment all around, right?
DPA: "You can spend your day with family, with friends and stay, hang out, drink shots if you want, eat, have lunch, dinner… and see great football matches. padel. It is really the spirit indeed, it is to create this spirit of celebration, of conviviality.
Le padel it's warm, it's playful, it's accessible. Moreover, the price of tickets will still be very accessible, between 15 and 50€, and all tickets will give access to the Philippe Chatrier. It's awesome !"
A Roland-Garros makeover
FB: Will we have a makeover of the Roland-Garros version padel ?
DPA: We have the go, we have the identity, we already have color codes that are completely different.
FB: Could we see you and Arnaud Clément in qualifying, for example?
DPA: Not at all. We will eventually play a few matches because there will be leads in the animations. Because I haven't talked about it, but the principle is also to play padel. There will be tracks with supervision, teachers, precisely to give demonstrations, to give as many people as possible the possibility of hitting the ball, to play at the Roland-Garros stadium. And that's also one of the pretty cool things.
But we with Arnaud Clément we will be there, eventually if we can hit the ball we will hit the ball. Obviously for me it's a dream to have played with Bela. I had played with Galán (Alejandro Galán) once before, they are on another planet. It's extraordinary, it's fantastic.
Find the full interview below: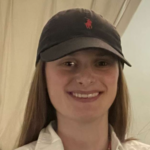 Initially attracted by tennis, I want to take an interest in padel to discover the different hidden sides of this sport. This is why I decided to join the team of Padel Magazine. See you soon on the grounds!