Focus on the TC Castelbriantais, tennis and squash club which has recently added du padel to his offer.
Today Frédéric Moreau, the president of the club tells us about the impact of this new practice in his club.
A project supported by the municipality
"When I took over the presidency of the club eight years ago, I absolutely wanted to develop the club and in particular with new activities. The idea was not to give up tennis because it remains the most important activity, but we wanted to be a multi-racquet club. At first, I had thought of beach tennis, but when I went on vacation to Spain, I discovered padel. I played it every day! I found this sport brilliant and that's why I wanted to develop it in Chateaubriant. When I got back, I talked about it in my office and we presented a draft padel which was supported by the municipality.
We have two tracks padel exterior. The first was created 5 years ago, in 2017, we were among the first at the time. The second pitch has just been delivered in December 2021, it's very recent. Originally, we wanted to do two at once and when I represented the project at the town hall, they joined but they wanted to do one first, wait to see if it worked, and then do the second. It was largely understandable at the time, there wasn't too much hindsight. the padel did not yet know the current progression. »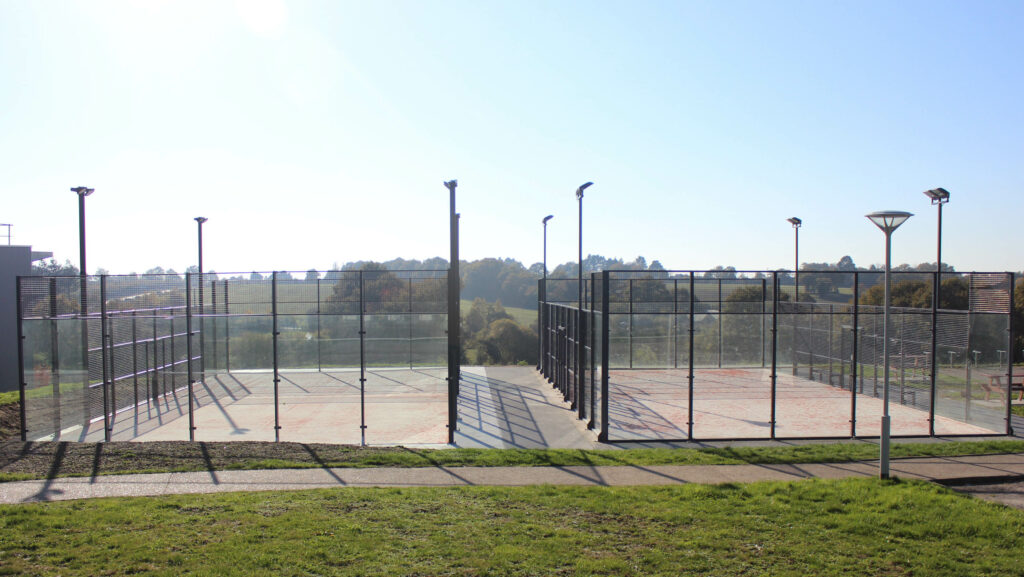 A practice that attracts new members
"This new practice is attracting people, that's for sure. There is an obvious enthusiasm. If we look at the figures, we are at 25% more membership. And out of our 326 members, there are 80 who devote themselves exclusively to the practice of padel. I think for the padel, the number of members has doubled in two years. Contrary to what one might think, this new practice has brought back a female audience. We have noticed a 60% increase in the number of girls in the club.
It is surprising, but with us, the padel did not come to 'steal' tennis players. Some are starting to get padel while continuing to play tennis, but very few have definitively given up the big racquet. the padel especially allows to bring back former tennis players who want to resume a racket sport. On the other hand, as far as squash players are concerned, more of them have taken the plunge.
There are especially new players, badminton players, soccer players who simply want to discover the discipline. Since it's very playful, they have fun very quickly and come to play regularly. Try it padel, it's almost adopting it. And it's very positive since it allows a renewal of people and there are new faces, it energizes the club. »
Develop the padel especially among young people
"As far as tournaments are concerned, we organize about 6 of them a year on P100, P250. This year, we are launching a P500 on May 7 and 8, this will be the opportunity to inaugurate the second runway. Afterwards, in terms of development, the idea is also to set up the school of padel. For that, we will have to offer training. We have already started, with four sessions per week, but we must continue to increase.
On the padel, an observation is that we do not have many young people. Most of the practitioners are between 40 and 60 years old so one of the objectives would also be to rejuvenate our audience. Young people must represent only 20% of the players. We have already offered trial sessions to young people who generally like the practice right away. There is more communication work to do so that they learn to know this sport before getting started.
We are also going to graduate our tennis teacher who will follow specific training for the padel. She will thus be authorized to give lessons. I think that in the long term, we will see more and more coaches of padel who will start and will be more specialized in the discipline. »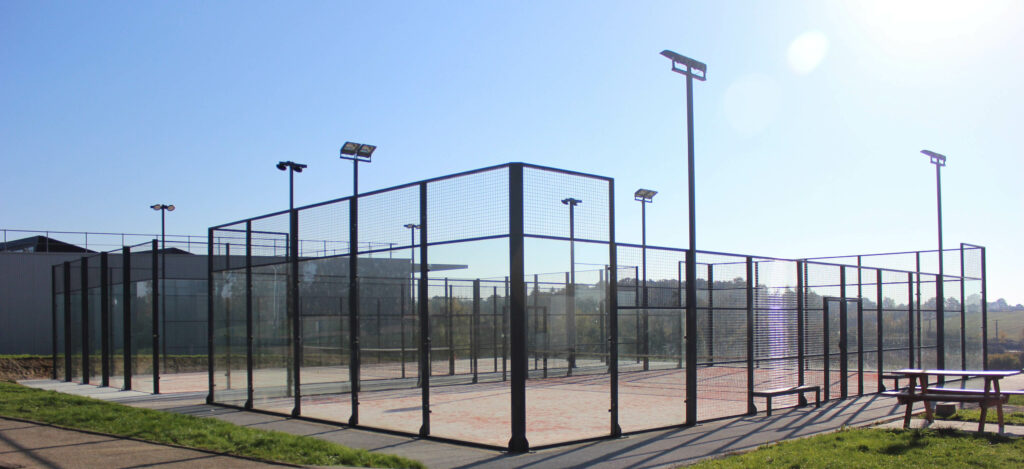 After being rocked by tennis for nearly 15 years, I became an absolute fan of its cousin, the padel. For nearly a year now, I've been chasing the little yellow ball with another racquet, but with just as much passion! Based in Lyon, I intend to make you better acquainted with the padel in the region and on a national level.