Le Touquet, beach land, tennis ground, sailing land, but mostly PADEL land!
We certainly do a lot, but Patrick Doussot, Vice President of Touquet Paris Plage Tourism had already said there are 20 years: " This sport will explode! ". He was 20 years in advance, but he was right when he saw the sport grow in the region.
[src googlemap = ""Width =" 150 ″ height = "150 ″]
Focus on the great artisans of the installation of the padel at the Tennistic Center of Le Touquet.
=> Patrick Doussot: Vice President of touquet Paris Plage tourisme
=> Benjamin Caplain: Director tennis center Le Touquet
From the beach to the padel, how did you start this activity?
PD - I have always known the padel as a tennis player. As soon as we spoke padel, I was sure that the padel would be a great success. It's a very nice sport. Players and parents love this sport.
In Le Touquet, we have invested in this sport because we think that this sport will take more and more space. Former tennis players play padel. It is also much less painful than in other sports. It's a very friendly sport that brings you closer.
BC - Le Touquet is THE city of tourism. We are a family resort. We also have a large population especially in summer. So the padel is perfect for the type of population of Le Touquet since this sport is for everyone. Next year we could also propose a partnership with schools around the padel. We really think it could be a good thing.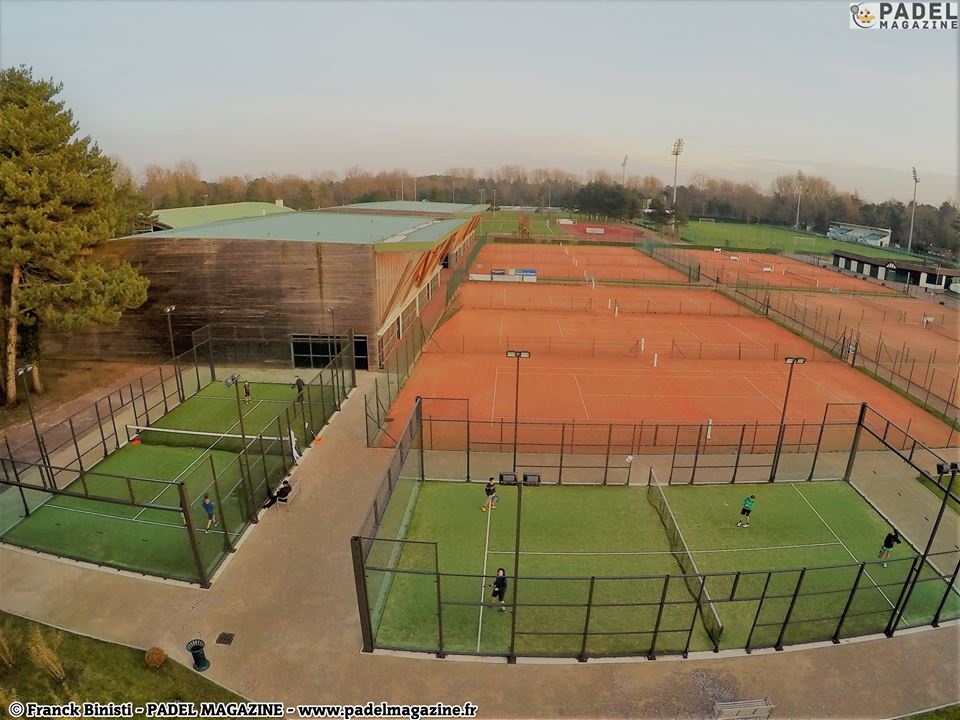 You had hesitated on the number of padel pitch to build?
BC - Initially we had to do only one padel pitch. But faced with the development of this sport and then more simply for a sporting reason, it seemed to us more coherent not to do things in half and build 2 fields.
PD - We will also wait a bit but propose a semi-indoor structure by some time why not. In any case, it's in the boxes. We will put it in place when we have a larger winter clientele.
Do you have some figures since the launch of this new activity?
BC - The 2 padel courts were built in April 2016 and just on the big vacation we had 774 rentals. It's very encouraging for the future.
PD - With Benjamin we convinced the municipality that it needed a complement of activity in relation to tennis. People want ball games. The city council allowed us to build these two padel courts. We had a very good success right away. The goal is to continue this development in the field of snowshoeing. We will also be able to count on a squash court soon and we will cover 3 lands battures (in semi-indoor).
What is the next step ?
BC - From 2017, we will set up subscription formulas dedicated to the padel.
We will also set up padel events, padel tournaments.
PD - From the month of May we will be offering 2 padel tournaments in May and July.
BC - There is a sports academy: horse riding / tennis / golf. The padel could integrate this sports academy for college students and that would open to primary.
Interview by Franck Binisti

Franck Binisti discovers the padel at the Pyramid Club in 2009 in the Paris region. Since then padel is part of his life. You often see him touring France by going to cover the big French paddle events.