The results of the 2020 season
Padel Magazine : Yann, this is the end of the collaboration with your friend Morgan Mannarino, what is your assessment of this year 2020 during which there were not many tournaments?
Yann Auradou: "Unfortunately not much to eat in 2020! A good performance in Laval to start the year with a victory against Le Panse / Boissé, then in the tournaments that followed, we lost against stronger. Small regret in 1/8 at the Pyramids against Authier / Lopes, we lost in 3 sets but we could have done better in the match.
I had a lot of ambitions with Momo, but unfortunately his classification did not allow us to have an "easy" lap. Not being the seed of the P2000 and the big P1000 we were too dependent on the draw to go far. We could have released a good team in one match but in my opinion not consistent enough to come out two. Also, although Morgan lives in the Paris region, it was sometimes difficult for both of us to meet up to train together. "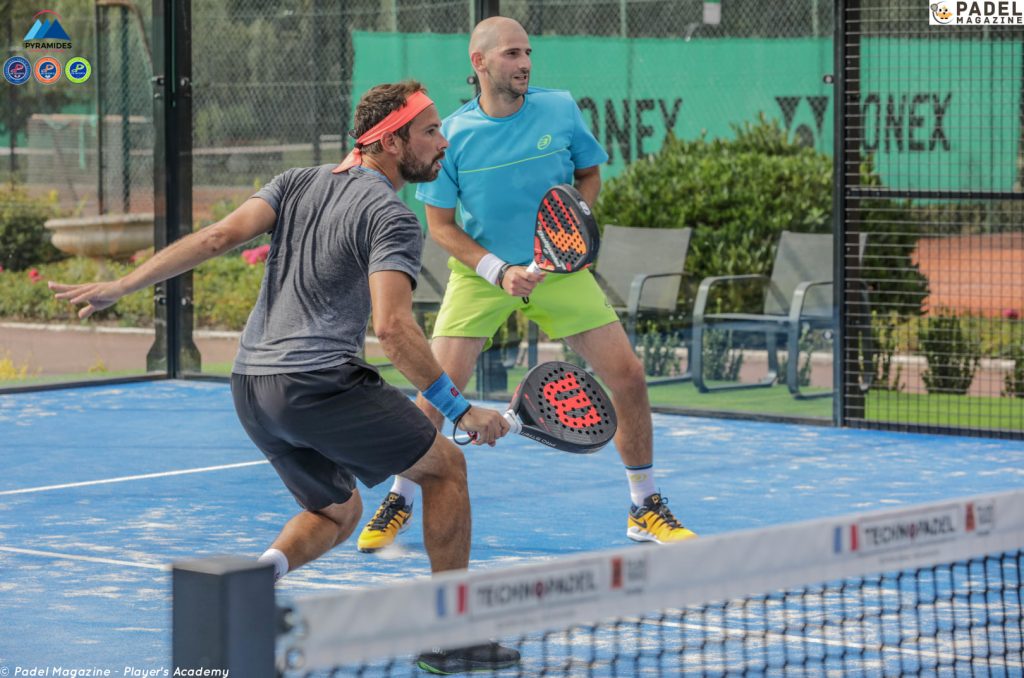 Padel Magazine : Max, we didn't see you on the WPT after confinement, is it over for you? What is your assessment of this adventure?
Max Moreau: "For now the WPT is behind meAnyway, with the health crisis, I didn't necessarily want to go there, so for the moment no I won't play but we don't know what tomorrow will bring, we'll see. In any case, it will remain a very good experience, I met a lot of people, I am very happy, the level of play is simply very high, you have to play well for three matches to get into previa, so it's very hard . With the confinement it became a bit complicated for me to continue, knowing that today I am in Paris. I've always dreamed of living in the gray and in the rain, that's why I went to the North (laughs)! "
The reasons for this new association
Padel Magazine : You are both in Paris, how did you decide to play together?
Max Moreau: "This association was created simply. There have been a lot of pair changes in France, I had suggested to Adrien Maigret to play on the right with him, but he didn't want to because he had already his project with JT who is his super mate. So Yann was all alone, we had never played together but while training in Paris, I realized that he had qualities that I was looking for in a right-wing player: a good smash, speed, a good physique, and besides he feels the game well. Now we will have to progress together as a team and that I am good because I am sure he will play very well. "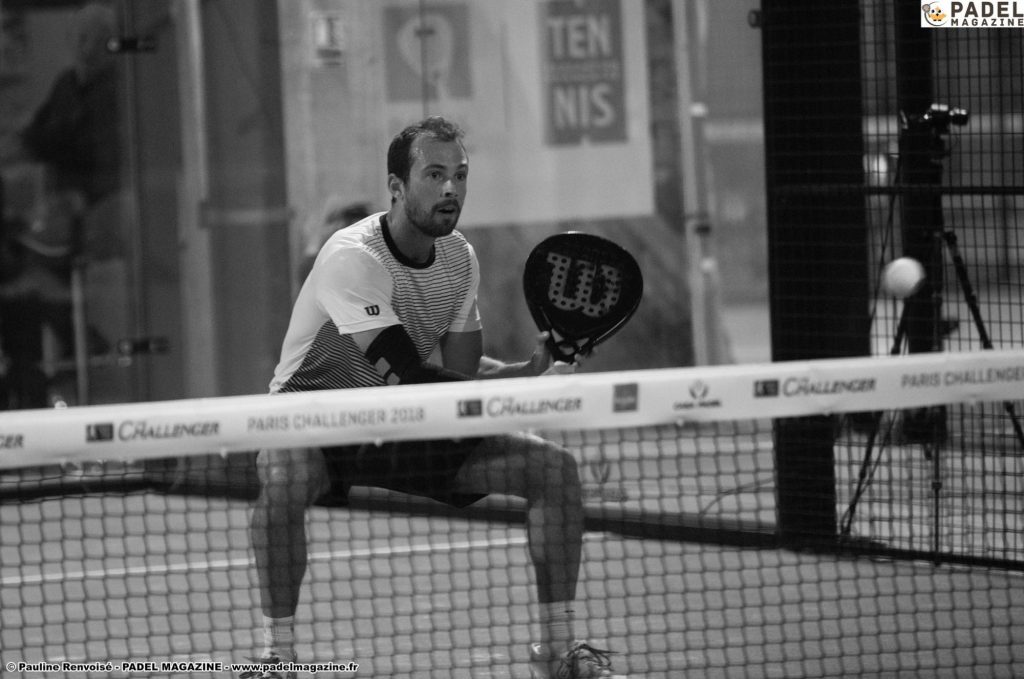 Yann Auradou: "Max being on Poissy now, we trained together during the confinement. We realized that we could play very well together, and that we had a lot in common: very fast, very explosive and full of ambition. These similarities will allow us to easily set up tactical schemes.
He is a top player in France with a lot of experience. It will be his role to share it with me and guide me on the tactics to adopt.
In return I will bring him my freshness and my motivation to find the goals that we will set! And I can tell they are high! "
Their goals for 2021
Padel Magazine : Can you tell us more about these goals for the coming season?
Yann Auradou: "Win P2000, win the French championships and access Team France.
This season will be very exciting, because with the Tison / Bergeron pair the cards will be redistributed, and by them who are for me a little above the rest, the other teams are therefore equal to get out of the hat it will have to be 1000%.
And if not do some WPT Previas to gain experience for my part, play the APT if there are tournaments in France, and some FIP. I can not wait to be there !"
Max Moreau: "The objectives are simple: we will try to do as many tournaments as possible in France and be as efficient as possible. We will especially get used to playing together and having fun. We would of course like to win the French championships, it will be hard because there is a team that stands out, Bergeron / Tison, and behind several teams that are also playing very well, we will have to be very good. The WPT difficult because I do not have enough points to allow us to enter the tables, we will have to ask for a Wild Card. The APT can be interesting you have to see how it all evolves. The goal is Team France, it's a privilege to be able to represent your country, when you've tasted it, you want more. And above all I think that Yann deserves it enormously and I will do everything to make it there! "
"Knowing how to play on both sides"
Padel Magazine : Yann, we saw you react to comments from Jérémy Scatena saying that behind Bergeron and Tison there was a big difference in level in France on the right, can you tell us more?

Yann Auradou: "Yes I had put a little note on Facebook concerning the best right-wing players, it was above all a little nod to my friend Scat who had said that behind Bergeron / Tison, the other right-wing players were far in terms level.
Obviously, I can't compare myself to semi-professionals who train 5 hours a day with top global players. But I have my own weapons, and I have a big heart so I will do anything to twist them in my diago! (laughs).
There are many other good right-wing players in France, I am thinking of Robin Haziza, Justin Lopes, Nicolas Trancart, Jean-Thomas Peyrou, Loïc Le Panse, Simon Boissé, Jérémy Ritz ... plus players who push: Jérôme Inzerillo, Dylan Guichard, Pierre Destombes, and I certainly forget some. "
Padel Magazine : By the way, Max, some Team France players said you played very well on the right. We see more and more players moving to the right, Yann for example, his former partner as well. You did the opposite: do you really feel better on the left?
Max Moreau: "Yes, I started on the right and then I switched to the left, that's where I really trained and that's where I feel the most free. Let's say I feel like I can express myself better on the left. Playing on the right doesn't bother me, I like it a lot, but there are also some very good right-wing players in France, and I don't think I'm better than them. Now you never know, you have to know how to play on both sides, if it happens in the middle of the season, we will change, Yann will go to the left and me to the right! "

Franck Binisti discovers the padel at the Club des Pyramides in 2009 in the Paris region. Since padel is part of his life. You often see him touring France going to cover the major events of padel French.