Yann Auradou and Manuel Vives have decided to join forces in France for the 2022 season. Focus on this pair which has already started to be talked about.
A special season
Padel Magazine : Yann, what is your assessment of this 2021 season?
Yann Auradou: The big negative point of this season has been the COVID which made us start the tournaments in June. So a very short season, which started off very well with a selection for the French team internship in Perpignan where I played very well.
Then a very good 3rd place at P2000 in Perpignan with Flo Valsot. We got to know each other on the spot, and we hit it off right away.
Then we had a very nice tournament at the FIP de Canet where we spent 4 rounds and we lost in a very close match against two Top 100 WPT players, accustomed to the previas (note: Jaime Muñoz and Fran Ramirez Navas).
Unfortunately we do not end the year as we wanted: a first round at the P2000 of the Pyramids against certainly the best team of the 1 / 16th (note: Scatena / Torre). Another very close match that we did not win. But the biggest disappointment was the French championships where we finished 9th when we had a table to hope for better.
A new Auradou / Vives project
Padel Magazine : Yann, we often see you with new partners, Manu will be the right one for 2022?

Yann Auradou: For 3 years, I have changed partners every year. I changed sides in the meantime, then there was this change of partner at the beginning of 2020 which should not have happened, and this year I decided to change because I wanted a partner with whom I could train. .
Unfortunately, Flo Valsot living in the South we only saw each other at tournaments so it was impossible to put things in place.
So I'm going to play with Manu Vives this season. No no I didn't lose a bet (laughs).
I discovered Manu 2 years ago and he hasn't stopped improving since then. We have the same coach Fabrice Ortiz and we are going to train all 3. He is young, has great potential, and a great project! I have no doubt that he will be in the Top 20 in a while.
Our first P1000 was also very positive because we lost in the semi-final against the winning team of the tournament, Blanqué / Inzerillo, in 3 sets.
And yes, I'm a little fed up with changing partners all the time, and I know that with Manu I found my nugget!
Padel Magazine : Manu, for those who don't know you yet, tell us a little bit about yourself!
Manu Vives: My name is Manuel Vives, I am 22 years old and I come from the Parisian suburbs (Montreuil). I practice the padel for 2 and a half years at the famous club of Padel Horizon! Before that I did about fifteen years in tennis at a decent level.
I discovered the padel after my 3rd consecutive year of tennis injury, and noticed that I was injured in tennis but not in padel. I quickly got hooked, I quickly accepted to be bad at the start with the windows, and to get rid of the automatisms of tennis. I must admit that I had the chance to start Padel Horizon where the staff and in particular Fabien Veber were super cool and made me want to immerse myself even more in this environment.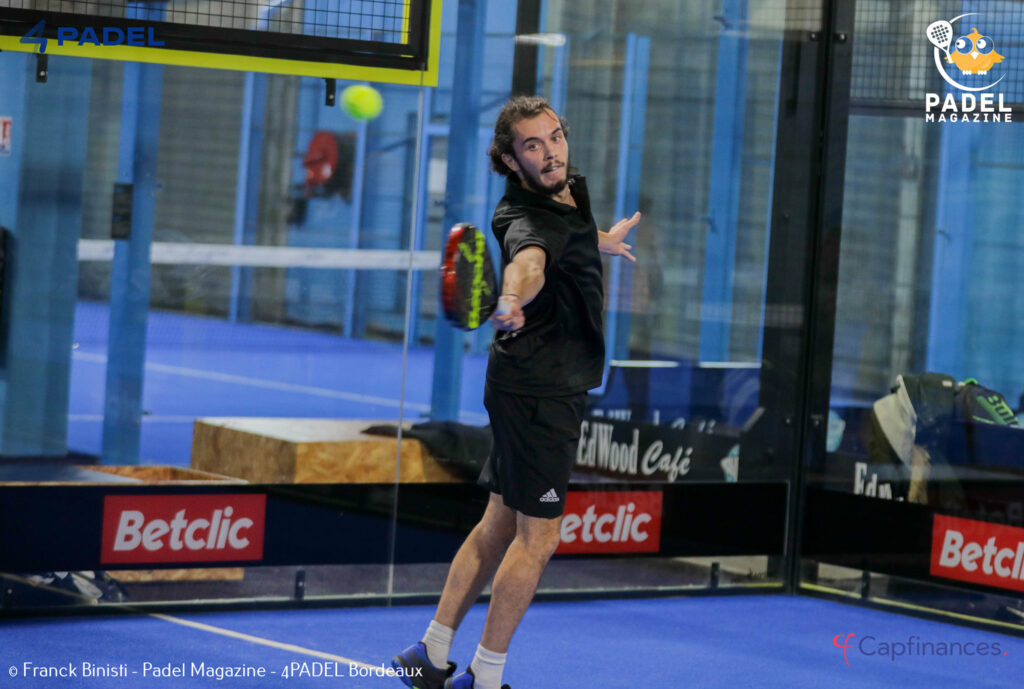 Padel Magazine : Did you quickly feel that you could become a good player? What were the first returns?
Manu Vives: Yes quite quickly I felt that I was able to reach a good level. I told myself that the best French players were mostly former good tennis players and that we "just" had to practice a lot and take the time to "play. padel": Learn to handle the windows and the technical gestures specific to this sport. I was also convinced that I could compensate for my technical delay compared to others with my physical qualities of tennis which adapt very well to the padel.
The first feedback was very positive, I was told that I had great physical and punching qualities. Fabien directed me to the padel in general and on how to progress quickly. He quickly integrated me into games of a good level or against players with a "good padel", I think that's what helped me the most.
Padel Magazine : Today you are fully involved in padel ?
Manu Vives: It has been 4 months that I have fully invested in the padel, like when I was in a real tennis project: physical training and padel per day. My goal is to quickly climb the standings and catch up on my technical and tactical delay by practicing as much as possible. I'm going to try to keep this pace all year round and see how far it takes me.
"Five players above the lot in France"
Padel Magazine : Yann, when you see the current French team, are you a little disappointed?

Yann Auradou: Ah Team France… I don't usually complain. There is a coach, he makes his choices, and the team works well like that, you just have to see the results!
Alexis called me to tell me that he was selecting François rather than me. It's legitimate, François finished third in the French championship. I'm happy for him, he's a good guy! But I think if I had been taken in his place, that would have been legitimate as well. We must accept the choices of the coach.
I think there are 5 players in France above the others, 4 have gone to Qatar. Don't worry, it's not me the fifth (laughs).
Afterwards, the level is very homogeneous between the 3 others plus a few not selected. I'm no better than them, but I don't feel worse either. Unfortunately I think that our results with Flo came too early in the year, and were perhaps a little forgotten… We are the only ones to have beaten Bastien and Thomas with the champions of France. Even though I'm clear-headed and they didn't have the same level in July as in September, I think it could have counted. Plus the fact that we're playing a big match against the Top 100 WPT…
It will be for the next time I hope, I would love to be in the team with my two childhood friends: Ben Tison and Adrien Maigret.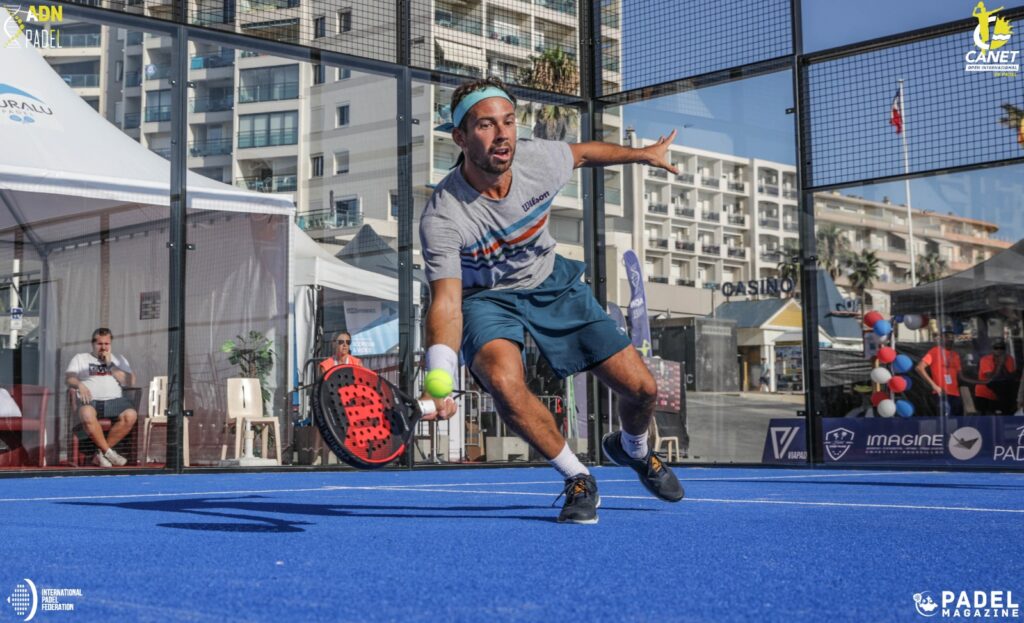 Padel Magazine : Manu, when you see the current Team France and the results that you have been able to obtain here or there, do you tell yourself that it could well do it?
Manu Vives: "I think that in a little less than a year, it will be possible to move a few places in the team. There are three or four players who still have a good margin but there is a way to get into the leading pack. I am only at the very beginning of my apprenticeship. I am young and motivated, I will give myself the means to make up for this delay as quickly as possible. And then apart from me, there are also a dozen young people who are pushing hard and who will also have a large say in the next few months. It's nice and it motivates a maximum to see that the padel evolves just as quickly. "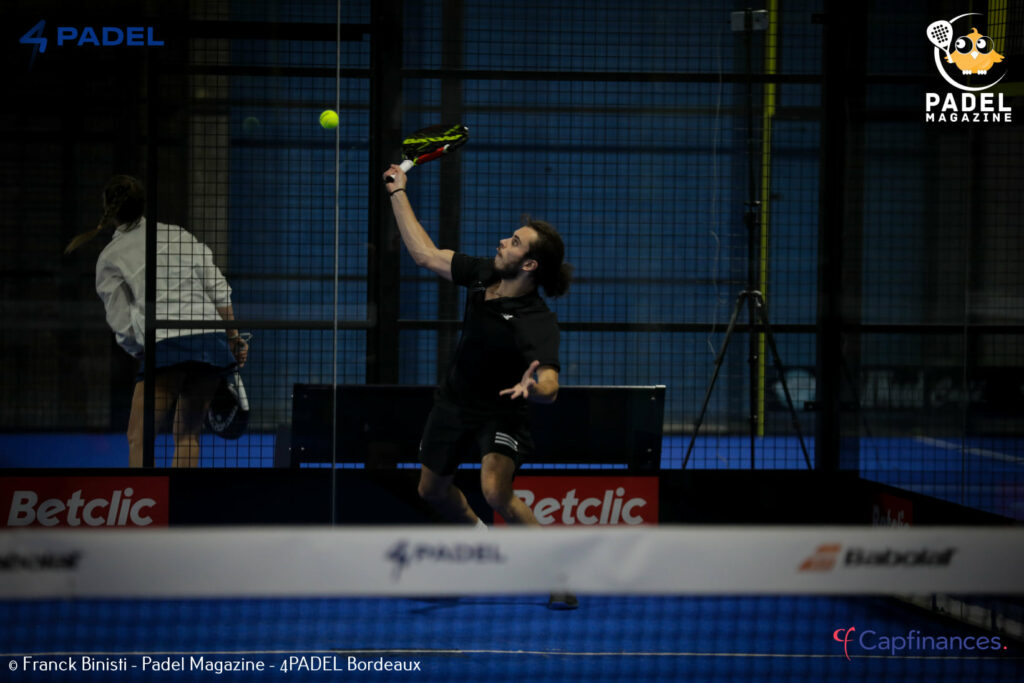 Padel Magazine : Last question, what do you think of your partner? Be careful, we want the truth!
Manu Vives: "I think he's one of the 5 best French right-wing players, so I tell myself I'm pretty lucky to be able to play with him. He's super strong, he's an outstanding defender, compact on the fly and physically he almost follows my pace! Our two games stick together well, we are both very dynamic and I want to be able to bring him an aggressive game so that we can evolve at a very good level. In any case, I hope that this association will last, that we will progress and achieve our respective objectives.
A big thank you to Loïc Revol and Fabien Ortiz who made this meeting possible. "

Team Padel Magazine tries to offer you since 2013 the best of padel, but also surveys, analyzes to try to understand the world of padel. From the game to the politics of our sport, Padel Magazine is at your service.