François Authier and Justin Lopes is already one of the oldest pairs in the padel French. For more than 3 years, these two players started together, have had different adventures for some time, but fate has brought them together again on the pitch. Focus on 2 Lyonnais very popular on the circuit.
Can we say that you are already part of the old?
Justin Lopes (JL) - This sport is still very recent but it's true that we can be considered as elders now (laugh) but alumni who continue their learning and progression.
François Authier (FA) - With Justin, we have been playing for more than 3 years and we started with a tournament where all the tennis teachers came to discover the padel site on the Padel Central Lyon in Dardilly. A center which was one of the forerunners in the Lyon region. And it's true that today, even if Justin is no longer part of the Lyon region, we will get back to business together.
Why did you separate when it always went well between you?
JL - Indeed 2 years ago, I changed partners because I had a great opportunity: To play with Maxime Moreau. At the same time, François Authier was going to be a father. He was certainly going to get less involved and I absolutely wanted to invest 100% in the padel during this famous season.
Ironically, François has never moved so much ... (Laughter)
FA - Justin wanted to play more and more. I was lucky to have a little girl with my wife. So I will train him now to prepare for our future mixed tournaments.
Your adventure in the padel started together ...
JL - Our adventure in the padel started together. That's quite right. And it's going really well. We had great tournaments together and we showed during the French team's internship padel a month ago that we could be counted on if we called on François and me for the European Championships of padel this year.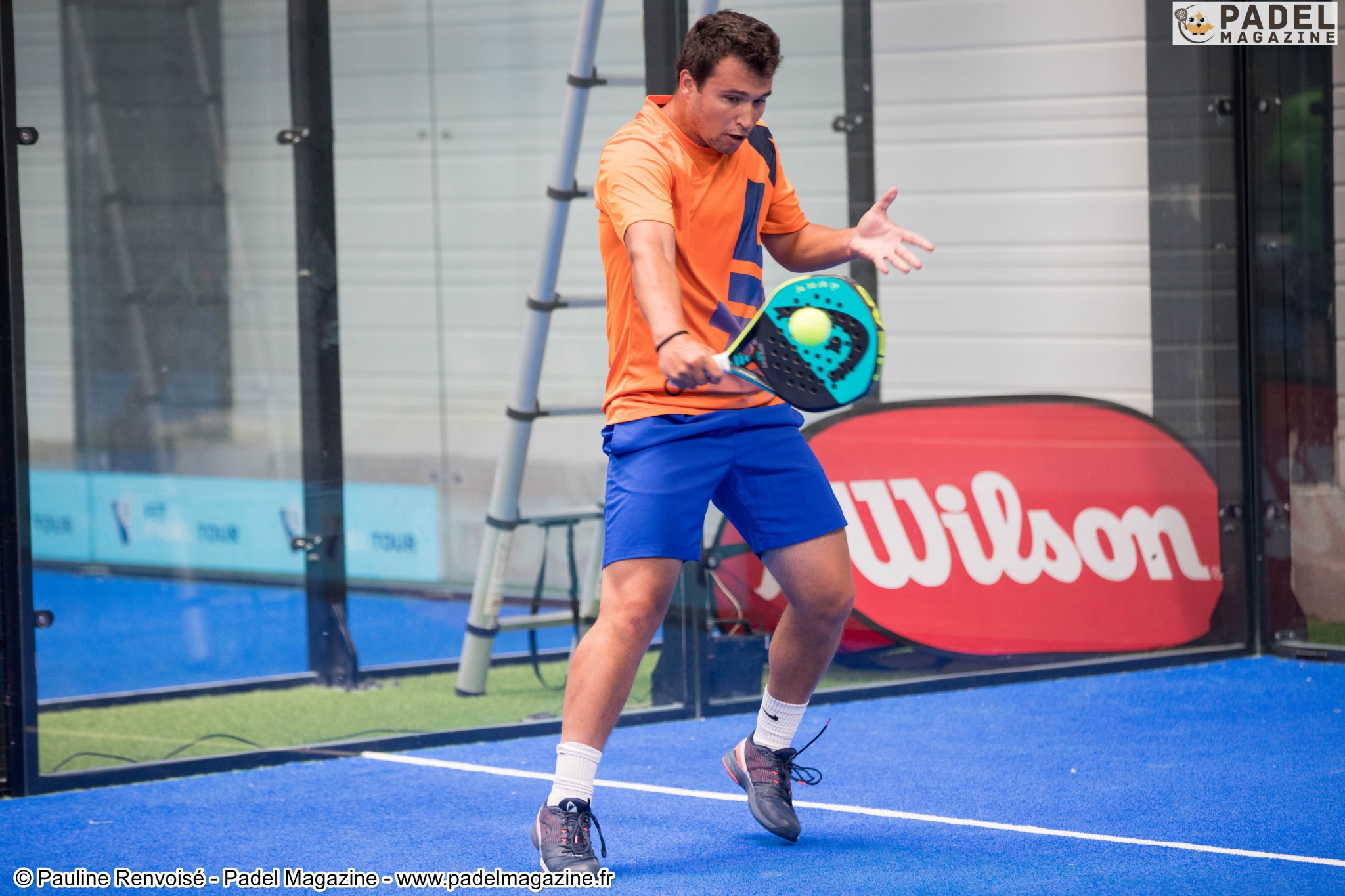 Justin on the right, François Authier on the left… A lot has changed anyway…
FA - It is true that I don't think that it happens to all the pairs to see their roles and sides reversed. We had good games with Justin 2/3 years ago. We changed sides because Justin played 7 months in Spain on the right and I felt comfortable on the left despite my 3 years on the right. I like to run and I like physical moments so the left side allows me to be more physically stressed.
JL - I started on the left. But the more I advanced in time, the more I realized that there were shots that I had absolutely no control over such as the smash grid, the bandeja and physically I find that it requires more effort. Today, playing on the right is obvious to me. I am much more efficient. One of the strengths is that I'm an aggressive player on the right, and that's a pretty good point for the future. I have evolved tactically as well as on the positioning on the ground, whether in the offensive or defensive phase.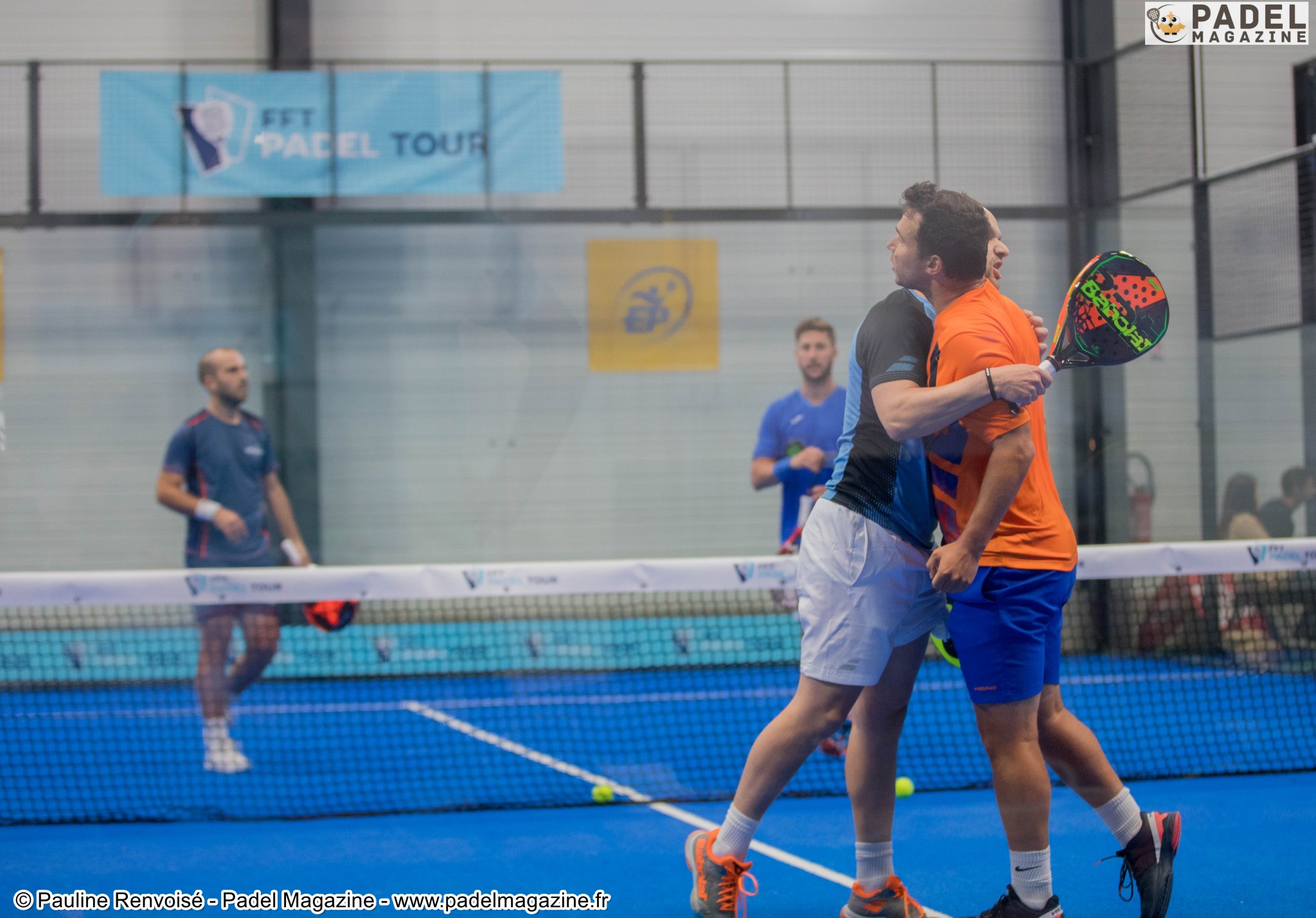 Alexis Salles, the captain of the men's team explained to us that you were really a pair and it was together that your games expressed the best. Do you agree?
FA - I agree with Alexis that we are a team.
JL - It's true that this year with François we manage to be regular in the tournament with good performances as a result, beating Tison / Maigret and Moreau / Ritz. Few have achieved this feat so far. One of our strengths is synchronization on the ground both in defense and attack. Thanks to this weapon, we can go very far. Beyond the tactical or technical part, there is also agreement on and off the court. In complicated times, we manage to stick together, and that is, I think, the key to success.
FA - With Justin, we play very well together. It's obvious. Afterwards, we also manage to play well with other partners. But I understand what the captain, Alexis Salles, is saying. There is a special understanding and accounting with Justin and I believe we demonstrated this during the France team internship at Esprit Padel last month.
JL - I also made very good tournaments with my Pier Gauthier. So we can play with other players as well. But, I join François, together we can achieve very beautiful things.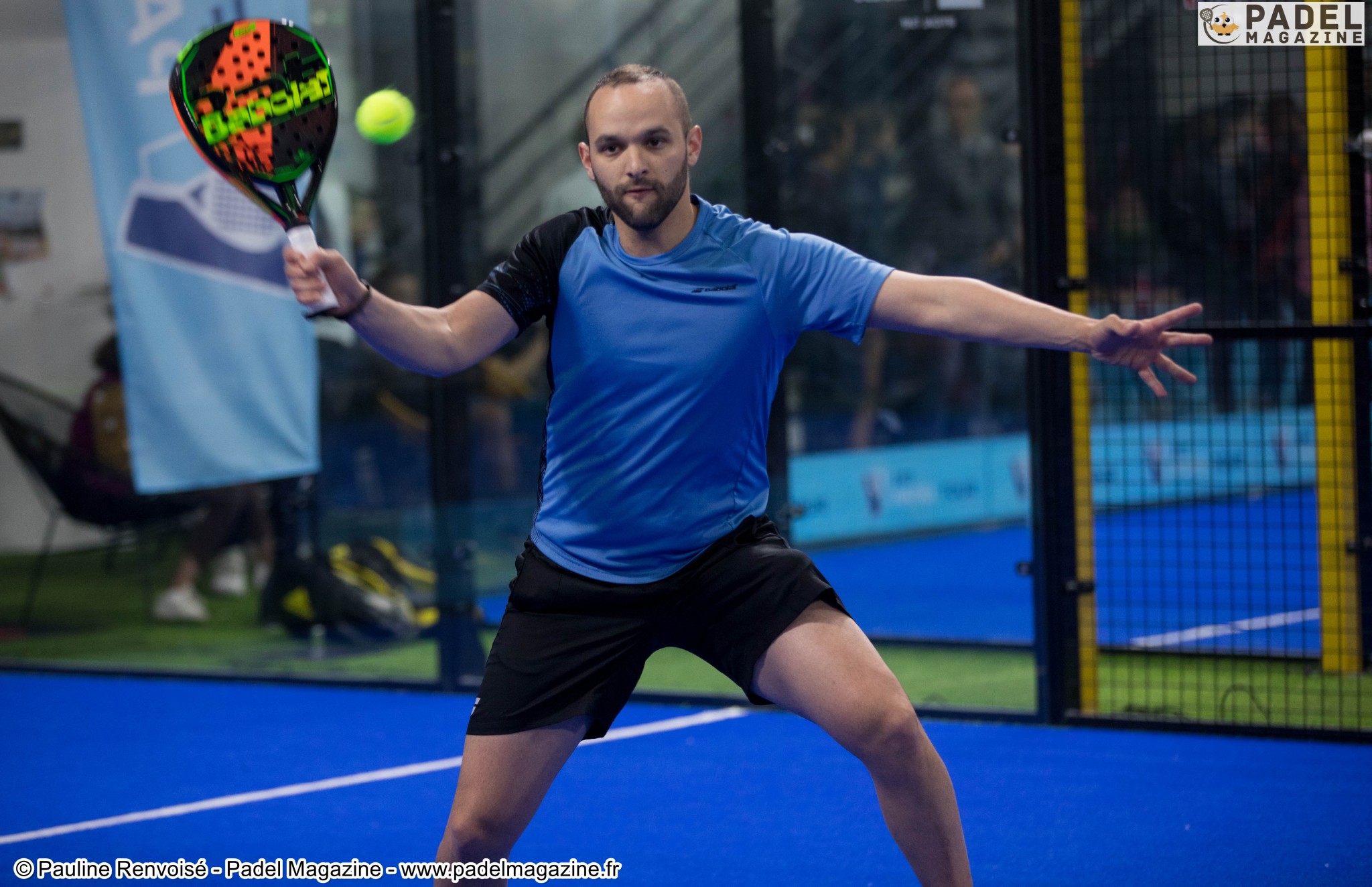 Yet no French championships of padel together ?
JL - We couldn't do France together this year. It was complicated for us to leave our respective clubs. I am at the Tennis Club Toulonnais. I teach there. And I love this club. The future will tell us how things are going but for the moment neither he nor I can change this situation, unless the FFT rules change ...
So I'm doing it with Pier Gauthier. And we also hope to go as far as possible for these French Championships. Everything stays open.
FA - Like Justin says, I'm in Spirit Padel in Lyon and he in Toulon. So technically that is not possible. I will play with Pierre-Etienne Morillon. But this does not prevent that we will play more and more together this year and I hope that Justin will return to Lyon to resume training with me.
Do you think there are still a few places to take in the France team?
JL - Places are expensive in the French team. But anything is possible. To be part of the team for the European Championships would be fantastic. This is obviously the objective. After that you have to continue to train, to be regular and efficient in tournaments. But note that among men, the competition is very tough and that in reality many can apply for places in the France team.
FA - It would be a great pride! I think we can have our place in the team but the competition is tough. Many train daily in Spain. Justin already has a great experience in Spain. It is a strength. Our recent results show that we are selectable players / pairs. After, we will have to prove until September.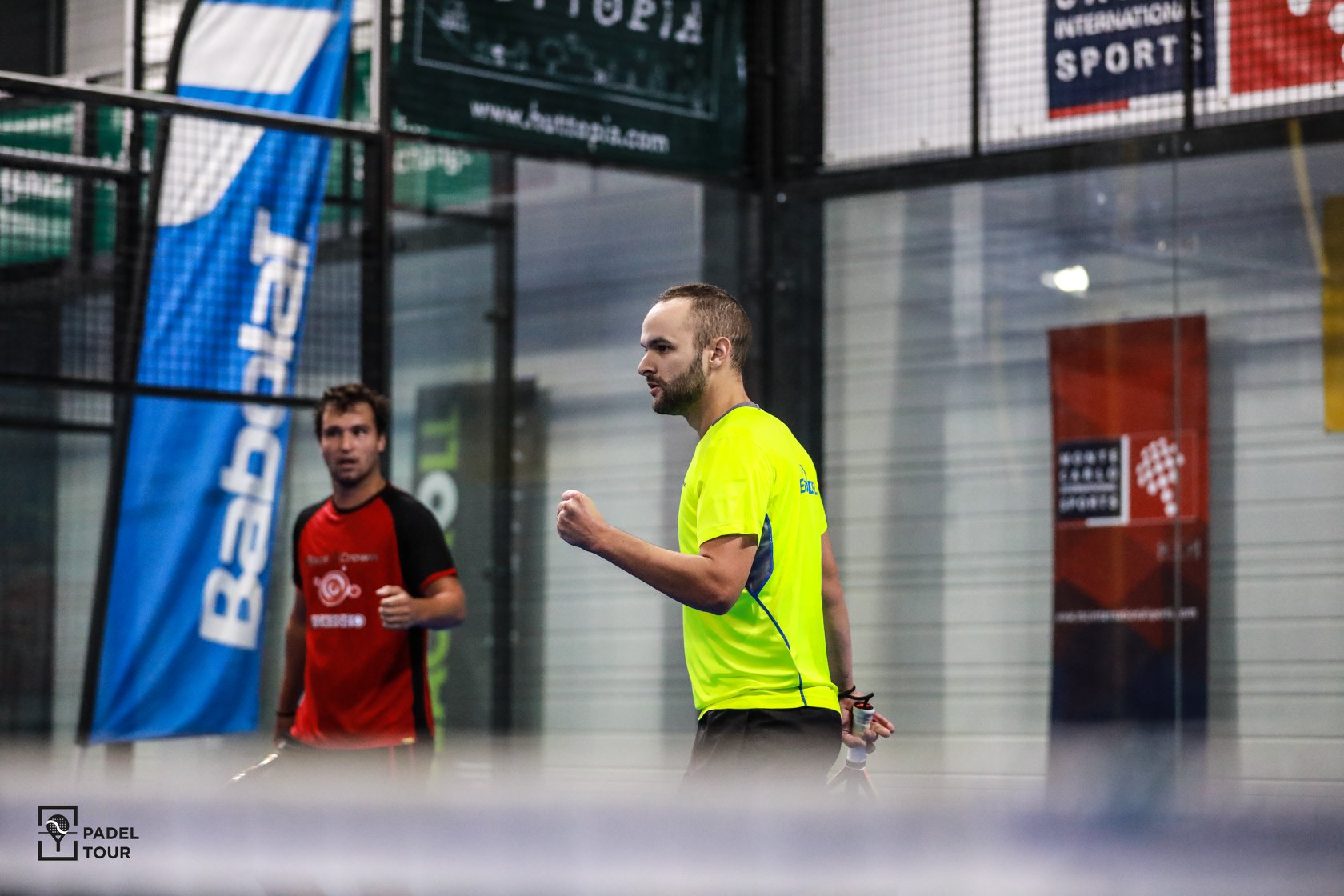 Franck Binisti discovers the padel at the Club des Pyramides in 2009 in the Paris region. Since padel is part of his life. You often see him touring France going to cover the major events of padel French.