This weekend (3 and 4 December), the final table of the Padel Soleil Tennis Open will start with some of the top French players. This tournament which is played in the stronghold of Monte Carlo International Sport has the luxury of having a very special 1 seed since Fabrice Pastor will be associated with the world number 60 Andoni Berdasco.
The qualifications have made their verdict
The pool winners had to fight to qualify for the main draw. 50 pool matches were played in a good atmosphere under a hot sun (Long live the south!) Despite the episode of a wild boar beat.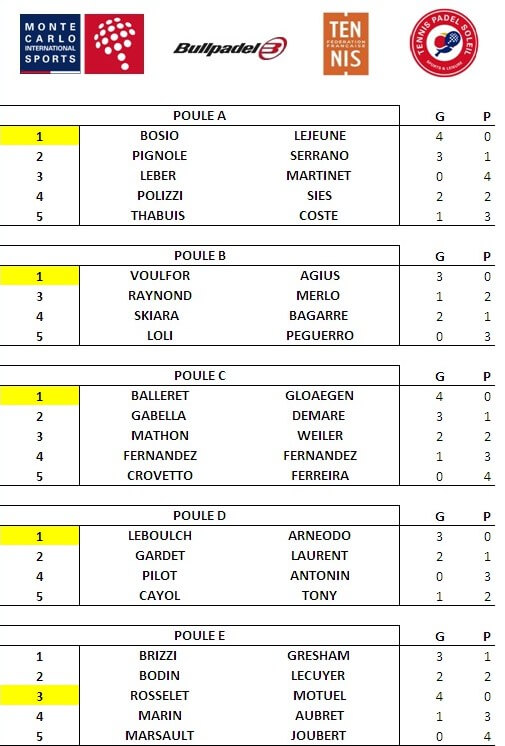 A very high final table.
The 6 will be the best French players for the women's table as well as an exceptional men's table with some of the members of the FRANCE team who will compete against the number-one pair 1 Pastor / Bardasco
Schedules not to be missed:
Saturday: 1 / 8ème and 1 / 4 Finals
Sunday: 1 / 2 and finals from 14h30 followed by the award ceremony
Bertrand Marin

Franck Binisti discovers the padel at the Pyramid Club in 2009 in the Paris region. Since then padel is part of his life. You often see him touring France by going to cover the big French paddle events.