Last weekend, the P1000 from Padel & Strasbourg-Bischheim football, organized by Vincent Dole, attracted two pairs from afar: the Parisians Maxime Moreau (French n ° 15) and Thomas Mitjana (n ° 32) and the Genevan-Dijonese Yohann Potron (300th and ex 50th) and Pierre-Etienne Morillon (n ° 30th, and ex-16th).
On the regional side, the chances of the Grand Est rested mainly on Teri Groll (n ° 41) and Diego Garcia (n ° 60), seeded n ° 2, but also on the seeds n ° 3, Jérémy Macchi ( n ° 88) and Yanis Muesser (n ° 102).
Groll: "My legs still hurt"
"A week after the French championships, my legs still hurt," Teri Groll, author at the end of September, told us.a resounding feat in Cabriès (Bouches-du-Rhône), where he and Christophe Henry eliminated the pair Maigret-Peyrou (French n ° 2 and 8), seeded number n ° 2 of these championships.
But sometimes, we get disillusioned with the aftermath of the party… Reforming their usual pair in Strasbourg, Groll and Garcia were surprised in the quarterfinals by Strasbourg's Tiphaine Holderbach (n ° 242) and Anthony Kolhmann (n ° 174). After a sharply lost first set, they reacted superbly by winning the second and surpassed themselves to win the match in the super tie-break, against all expectations.
A promising semi-final
At the same time, Mitjana-Moreau on the one hand, Macchi-Muesser on the other, made their way safely to a promising semi-final between these two teams. At 38 and 44, Morillon-Potron made them speak about their experience to defeat Messins Larose-Raichman in three sets and reach the last four.
On Sunday morning, the two "old" found themselves in the half Holderbach and Kolhmann, who yielded the first set 6/3, before stealing the second in the tie-break. The 3rd set promised to be fierce, but the two Alsatians made too many mistakes and conceded their service twice, losing 6/2 (watch our video).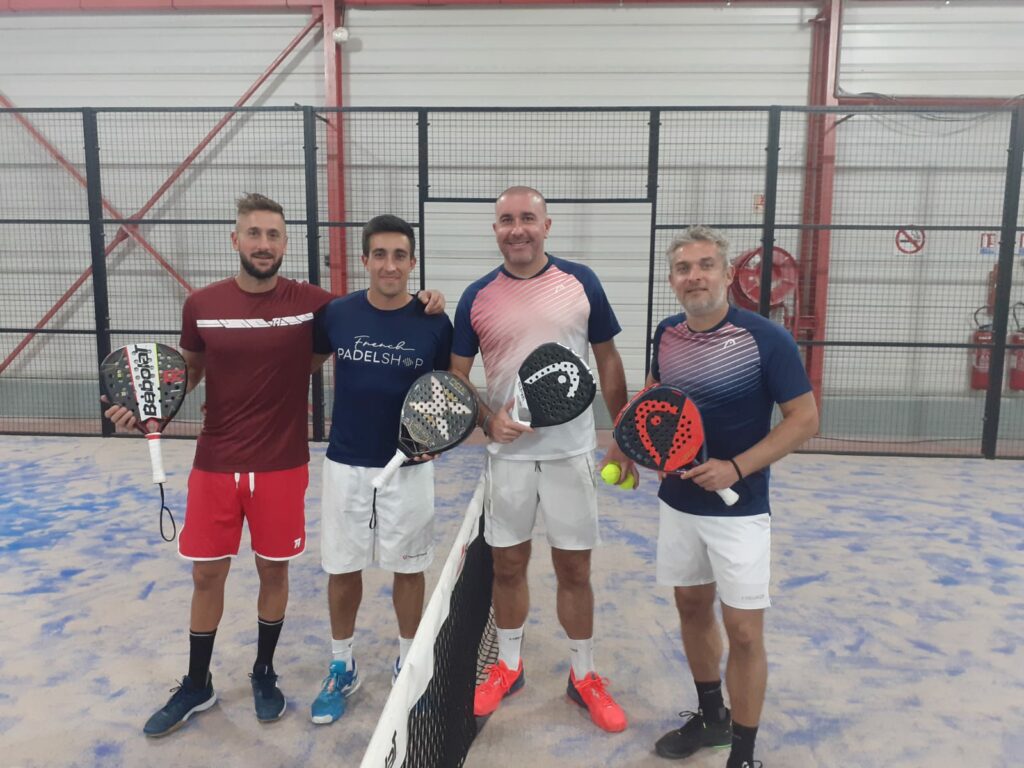 Final before time
In a final before the hour (in video here), Mitjana and Moreau, more realistic, contented themselves with a break per set to win 6/4, 6/4 in front of a Macchi and a Muesser frustrated to miss a few opportunities to do better against one of the best pairs in France.
Finally (see the video here), fresher physically and more impactful, the Parisians left no chance for Morillon and Potron, blunted by the sequence of difficult matches. Moreau and Mitjana win 6/2, 6/1 and pocket the 1000 points at stake: enough to flirt with the top 10 for the first and the top 20 for the second.
Returns
Quarter-finals : Holderbach-Kohlmann beat Groll-Garcia 1/6, 6/3, 1/0; Morillon-Potron beat Larose-Raichmann 6/2, 4/6, 1/0; Macchi-Muesser beat Mootz-Wagner 6/3, 6/2; Mitjana-Moreau beat Hué-Ober 6/2, 6/4.
Semifinals : Mitjana-Moreau beat Macchi-Muesser 6/4, 6/4; Morillon-Potron beat Holderbach-Kohlmann 6/3, 6/7, 6/2.
Final : Mitjana-Moreau beat Morillon-Potron 6/2, 6/1.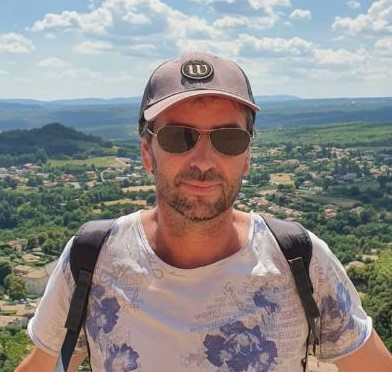 After 40 years of tennis, Jérôme falls into the pot of padel in 2018. Since then, he thinks about it every morning while shaving… but never shaves pala in hand! Journalist in Alsace, he has no other ambition than to share his passion with you, whether you speak French, Italian, Spanish or English.