The Manchester United legend has appeared on the Social networks racket in hand playing padel. What caused an incredible buzz especially on the platform Instagram.
Indeed, nearly 65 Million fans follow the old one English footballer which constitutes an incredible advertisement for the padel. This allows many people who do not know our sport to discover this fun activity which can be just as attractive for athletes as for ordinary people. This is what makes the charm of padel.
Obtain such media coverage thanks to a football icon, known around the world is clearly beneficial to the padel global. We'll just pass the passage where he says "Back is gonna hurt in the morning" which can give the impression that the padel is a traumatic sport for the back ...
Fortunately, the Englishman qualifies his remarks by saying "but who cares" (but whatever), which shows that he must have had a lot of fun!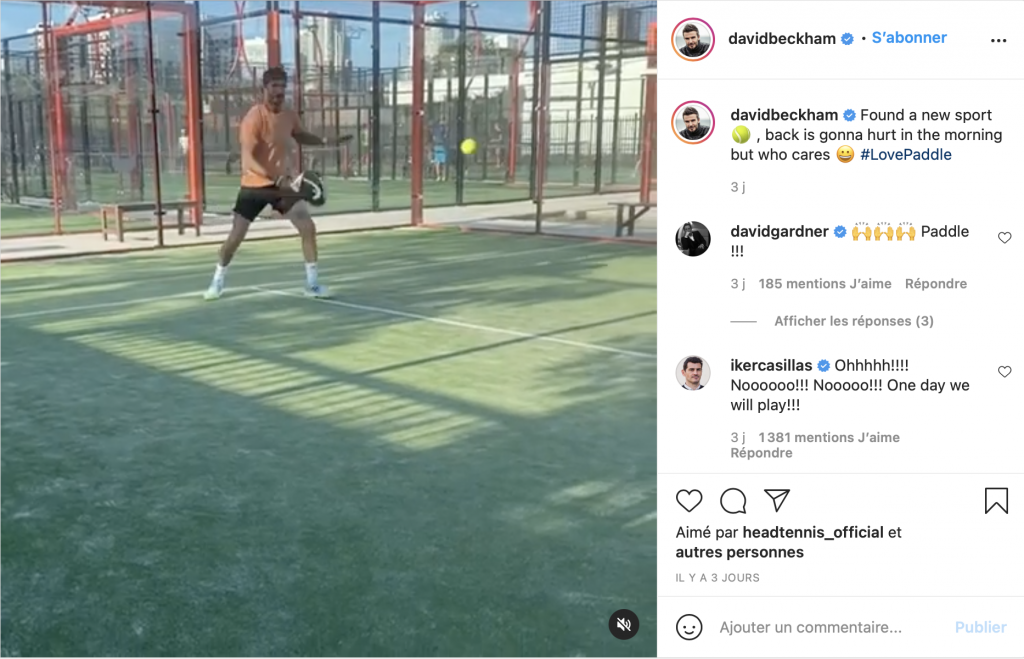 The stars of padel welcomed David Beckham's initiative to promote the padel. Fernando Belasteguin commented : "Thank you very much for helping us promote this wonderful sport! I hope you loved it! "
A post that was relayed around the world, and already some football stars, including his teammate at the time of the galactics of Real Madrid Iker Casillas offer to challenge him on the slopes.
Finally, this will undoubtedly benefit the brand Head, since the racket used by David Beckham is the new Alpha Pro 2021: a nice publicity stunt for the Austrian brand!

Alexis Dutour is passionate about padel. With his training in communication and marketing, he puts his skills at the service of padel to offer us articles that are always very interesting.