An interview of Fernando Belasteguin for Brand got a lot of visibility in the last few days. The Argentinian first returns to his dream start to the season, then shares some interesting words to understand the current state of the padel .
"What you have achieved in the past has not no value"
Marca: How are you, how did you experience the start of the season?
Bela : "Very good, happy, the break and the pre-season always do me good, and having been to Pehuajó, where I had not been for two years, made me realize how much I needed to go home with my parents. It was the sum of everything, and that combined with a great start to the season on the pitch, and while everyone has their expectations, I honestly didn't expect to win a tournament so soon.
Marca: We read 227 titles and it's scary. How does Belasteguin feel when he sees such figures?
Bela : "It's a considerable number, (…), and the truth is that to have won this number of titles and to have reached this number of finals is very pleasant, there is no doubt about that. I'm going to have a lot of fun and I'll be happy with the career I've had when I'm not playing anymore. But as I said during the tournament, sport is measured by what you are worth today, by the current level of play, what you have achieved in the past has no value. It makes me worry about maintaining as high a level as possible, because otherwise the sport will take me out quickly."
"I became a solid player again"
Marca: In terms of the game, how did you find yourself in Miami?
Bela: "I became a solid player again, and after the injury of 2018 which almost took me away from my sports career, then that of 2019, I had never found the regularity to play well for an entire tournament. I am happy because I think I had a very good performance during the five matches. As a pair last year it was clear that when we were both playing at a high level we were capable of beating anyone, and I think that happened in Miami."
Marca: Do you have a specific goal to set for yourself?
Bela: "During pre-season we focused on improving a lot of things, but I can assure you that there was no conversation that said 'this year we're going to be the No. X", no, really, we are clear that we can improve a lot of things and that is the goal. If we had one I would tell you, but we didn't really put any on."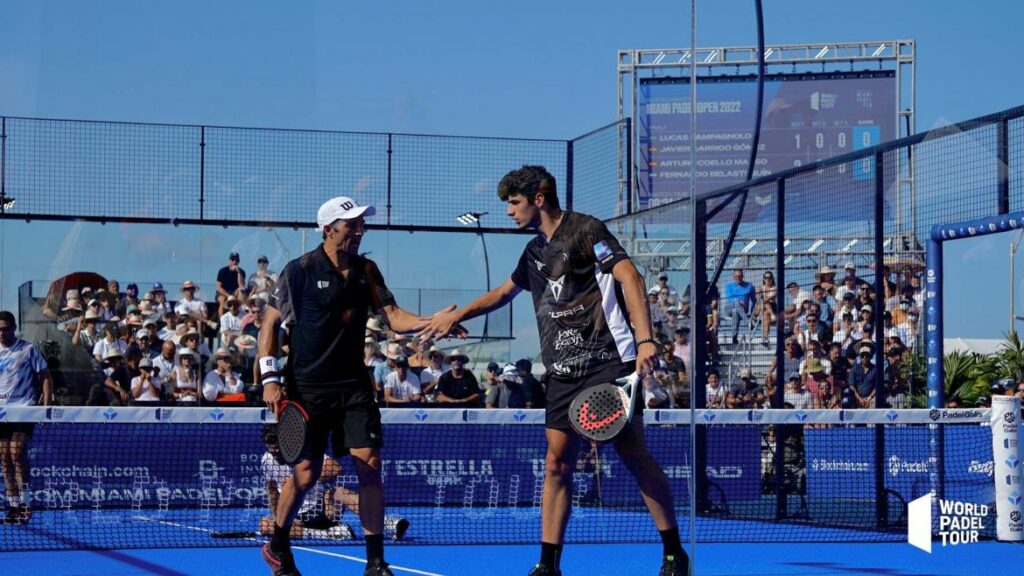 "He was like, 'How strong am I?'"
Marca: What did you see in Arturo that made you decide to join him?
Bela: "I met him at Marbella 2020 during the previas and I was surprised to see him in a game where after every point he scored he said 'how strong am I'. I was very struck by his personality and from that day on I kept him very much in mind. I really liked that such a young player won a point in a qualifying match and said that to himself. At the time of the change, I saw it as a great opportunity, moreover I feel very comfortable with left-handed people, and the truth is that I am very happy."
"He is also somewhat to blame"
Marca: Coming back to Miami, Lebron and Galan were very critical of certain aspects of the organization. How did you experience it?
Bela: "Whenever I am asked about a colleague, I will always be on his side, because for me the player is the most important thing. I was not there that day, but I think there are a number of things to analyze. First, Wayne Boich gave himself a Wild-Card because the regulations of the World Padel Tour allows it, and I don't think it should be blamed entirely on one or the other, but I think he is also a bit to blame. If you are a tournament owner and you are an amateur player, you cannot obtain Wild-Card, that's my opinion, out of respect for the sport. I don't think he's disrespecting the padel, but there was already a lot of things the players were unhappy with, dropping a pair from the main draw… but I insist, it's not Wayne's fault, he keeps on doing things that the WPT allows him to do."
"Then what happened in the match against Garrido and Campagnolo, from what the guys told me there were a number of people cheering, Juan got heated… but the problem is happened when another person who had also received a Wild-Card said something to Lebron, and it's not good. It was an accumulation of things. Also, the day Miguel (Semmler) played, something else happened.
At the WPT, we have a protocol where the top-ranked pair marks the color of the t-shirt they are going to play in, and that pair is also the last to enter the court. In this case, it was the other way around, and Wayne entered with his partner last, and that can't be allowed. In addition, during the second set, every time he played a game, the announcer would put on some music and start shouting and dancing around the court. Even if you're in the United States, they love the show…to me, it's a disdain for the sport. In short, all this accumulation of things leads to other things, and now it seems that the player is complaining about everything, but he is only complaining about certain things.
"Now our rights are recognized"
Marca: You and Arturo, like the best players, are already registered for the first FIP ​​tournament in Doha. You have exclusivity with the World Padel Tour until 2023… What about this question?
Bela: "We are going to play in Doha because it is the first time that the player will be under the protection of an association and an international federation, which has never happened before. We finished building the players association at the end of 2021. You might say 'well, why didn't you complain before about the exclusivity of the World Padel Tour ". Well, first of all, because we weren't all together, and now we are.
And, secondly, we are under the protection of the Federation, and now our rights are recognized. Previously, it would have been impossible to do this. Exclusivity under the aegis of the FIP and the laws of world sport does not exist. We will fulfill our contract with the World Padel Tour for what remains, and we will also play the championships organized by the FIP, which is not Qatar, nor the owner of PSG... I would like to specify that it is the International Federation, and that if it was another private organizer, I don't think we could do that."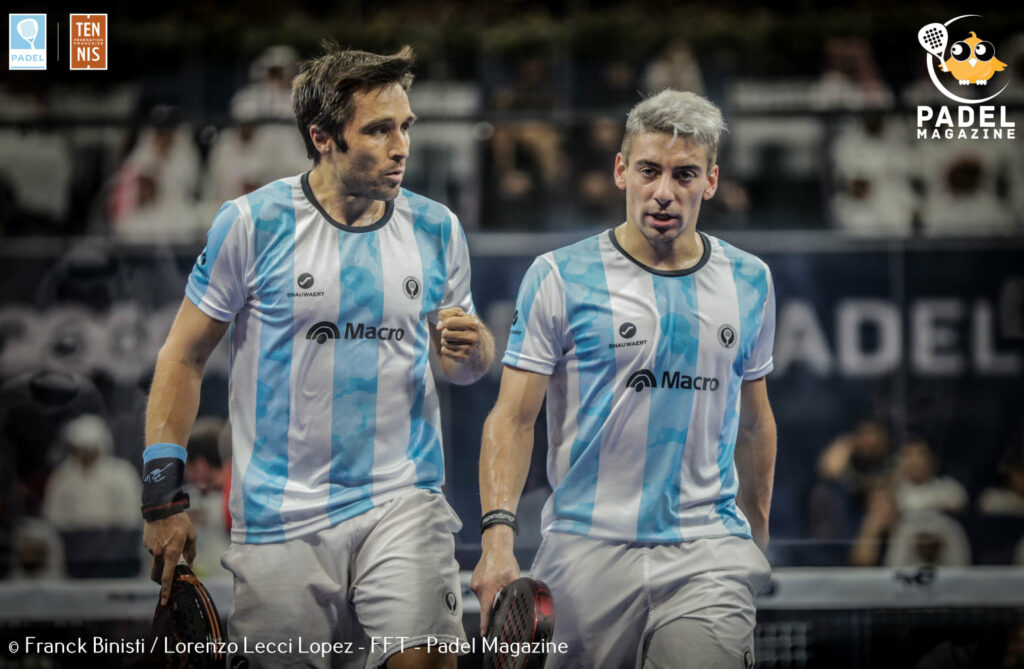 Play many tournaments
Marca: Given the density of the WPT calendar, if you add 10 FI tournaments… Have you considered the possibility of giving up certain tournaments in order not to overload yourself?
Bela: "We were aware that if we wanted to achieve the goal of a padel free from 2024, we had to play many tournaments. And I don't want to end this interview without recalling the most important thing of all.
All these years, since I became a professional, I have heard many people say that they work for the good of the padel as a sport, and I think that from 2024, all these people will see their intentions rewarded. That year, the circuit will be under the aegis of the FIP and the PPA, and all those who want to grow this sport and organize major tournaments within the framework of the rules that we have set, both for the Federation and for players are welcome. World Padel Tour, APT Tour, anyone who wants… no one will be left out, as long as they come with the intention of doing padel a great sport."
Marca: How do you think the World Padel Tour made a mistake, to finally "lose" the players?
Bella: "I will not focus on what he did wrong, I will focus on the fact that things are going to be done very well from now on, a sport cannot have an owner and it must have its International Federation. "
No one let themselves be bought
Marca: Were there a lot of disagreements between the players to make this decision?
Bella: "One of the things that makes me happiest is that the players have realized, especially the youngsters, that the players are stronger than they think when they are united. I am really happy, and decisions were made in which different points of view appeared, of course, but always thinking of the good of the padel. It is the first time in history that I see such a great union, and also that the most emblematic players reflect on the future of the sport.
Marca: Do players at the lower end of the ranking also share this view in general?
Bela: "Listen, I had never seen José Carlos Gaspar and Miguel Semmler work, and since we are in the association, I can assure you that they worked very hard and defended that players who win fewer games have greater visibility. They have done a spectacular job, and what they have achieved is very great. I have no doubt that if the sport continues to develop, we have to give it time.
And I would like to add one thing, is that we always talk about the players at the top and the bottom of the ladder? I am very happy because I know that players from the Association such as Paquito, Galán, Lebrón, Di Nenno and myself have been offered between 300 and 500 thousand euros to make our decision one way or the other. . And none of us got bought off, and that makes me very happy."
source: Marca.com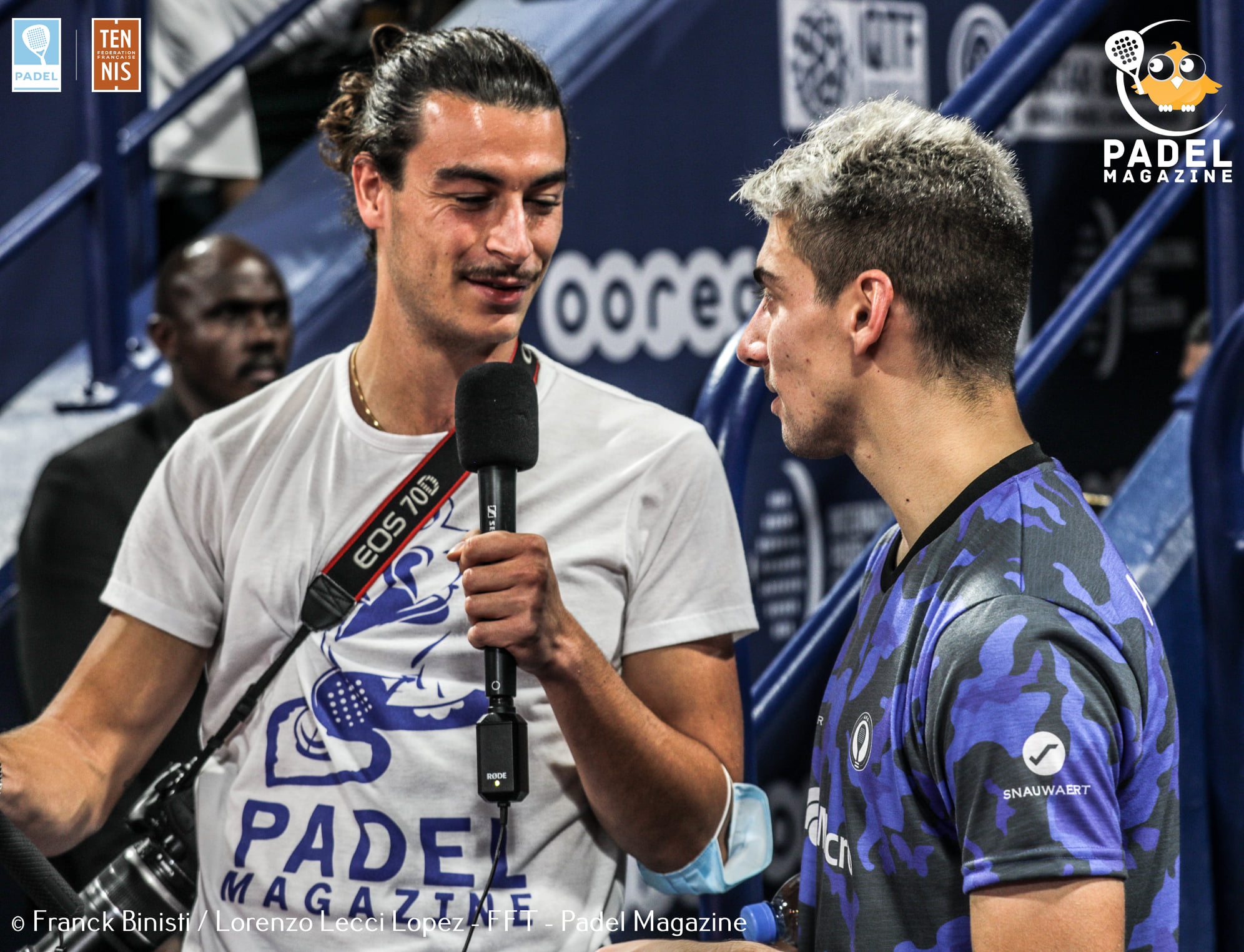 From his names, we can guess his Spanish and Italian origins. Lorenzo is a multilingual passionate about sports: journalism by vocation and events by worship are his two legs. He is the international gentleman of Padel Magazine. You will often see it on the various international competitions, but also on the major French events. @eyeofpadel on Instagram to see his best photos of padel !