The final of the WPT Valladolid was epic!
First the setting is just amazing in the center of Valladolid. This step is certainly one of the most beautiful of the year.
Then, in the final, we had the two best pair of the moment: Paquito Diaz / Matias Navarro who monopolized the first stages of the World Padel Tour and Fernando Belasteguin / Pablo Lima who have been winning steadily in recent weeks.
After the victory of Bela and Lima in Rio Gallagos, Valladolid falls into the hands of the world number one but at the cost of a huge effort.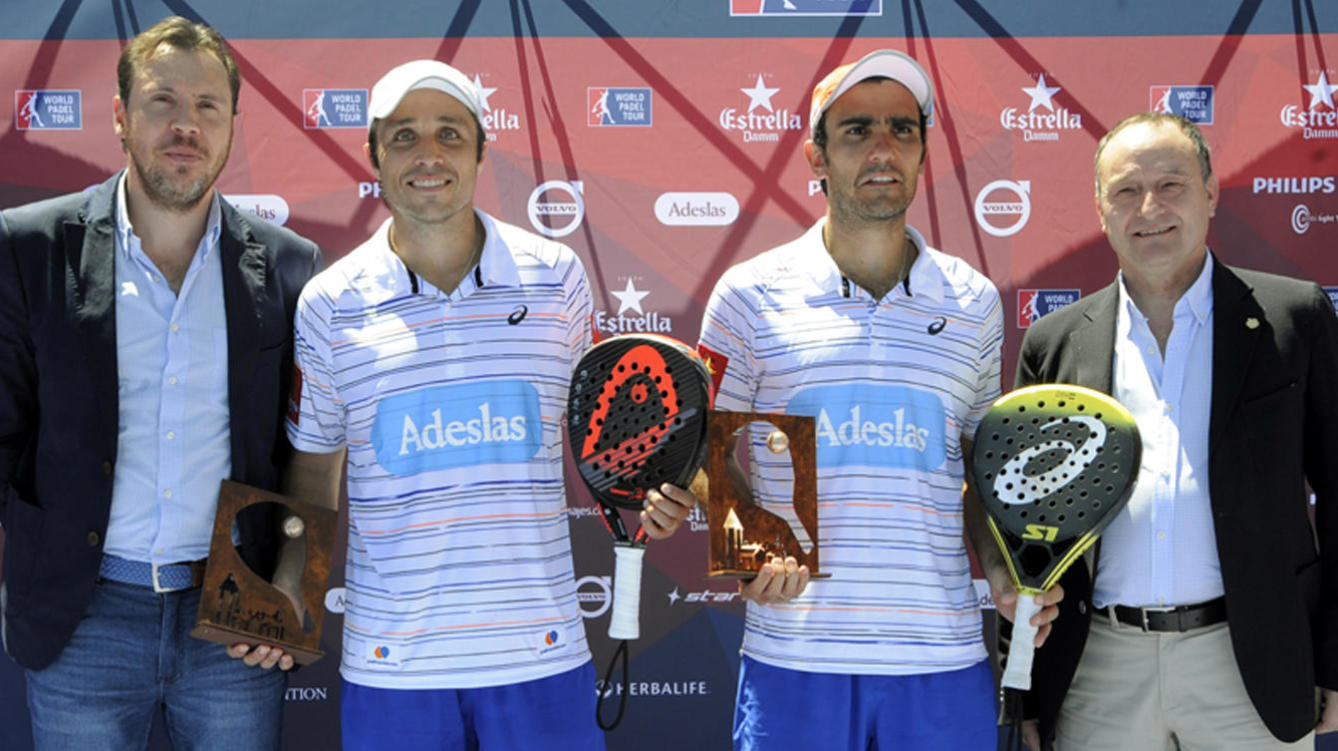 This is the 4e stage won for Bela with the two stages obtained with Willy Lahoz.
Regarding this final, there was everything: The heat, the audience and 2 magic pairs.
More than 2 and a half hours padel in an unlikely setting and a result consisting of 3 tie-break (7-6, 6-7, 7-6).
More than 30 degrees, field champions. They both deserved to win this title.
To finish 2 comments:
The terrain was particularly sandy with areas that were poorly smoothed, it seems. Moreover, this resulted in some false bounces, a lot of dust (maybe we should have watered a little) and particularly fast ground. A choice of organizers or an error?
We could hardly see the ball! In any case, for spectators who follow the matches live on the Youtube channel of the World Padel Tour. Reason: The blue terrain and this very present sand made it difficult to see correctly.
Team Padel Magazine

Franck Binisti discovers the padel at the Pyramid Club in 2009 in the Paris region. Since then padel is part of his life. You often see him touring France by going to cover the big French paddle events.