Fernando Belasteguin carries the voice of padel and its athletes. Padel Magazine chats with the living legend from the Foro Italico, and the Italy Major of Premier Padel.
Roland-Garros was my dream
Lorenzo Lecci López: How does it feel to play in Foro Italico, this emblematic place?
Fernando Belasteguin:"That's great. I think now is the start of a dream that we are living awake. To come and play in such an emblematic place of world sport is great. This is the start of something very big for our sport.
Lorenzo Lecci López: After that, it will be Roland-Garros. If you had been told this 3 years ago, 20 years ago, what would you have thought?
Fernando Belasteguin :"I was just talking about it with Iñaki Cabrera from Wilson the other day. We had been to Roland-Garros in 2020, and when we entered the grounds of Roland-Garros, I said to him: "My dream is that a tournament of padel is played here". Not that I play it, but just to be able to see padel in the Philippe Chatrier. Two years later we are going to play, it's incredible!"
Objective 2 and a half years
Lorenzo Lecci López: In the last interview we did, you told me that you would continue until you felt that you were no longer competitive. Where do you put the limit? Fight for #1? To win titles? Be competitive in the table?
Fernando Belasteguin:"Fighting to win tournaments. I think I still have the strength, and that's my goal, to play two and a half more years. I think I have the strength. Beyond the physical force I speak of the mental. I've always taken care of myself, but at that age I have to do it as much as possible to be able to compete. I think I have that mental strength for 2 and a half more years at a good level. I hope I can achieve it, because an injury and that can be the end."
Professional sport is not a cooperative
Lorenzo Lecci López: I've spoken with players used to WPT previas who play the main draw here. They tell me they're going to spend what they earn here on their next trip to play a WPT. Do you think it's still positive for these professional athletes to play the WPT?
Fernando Belasteguin :"These are stages that professional sport is going through. We agreed to a compromise with prize money several years ago, and we must respect it, being aware that for many it costs money. Hopefully that changes soon. With these tournaments, that's starting to change. I think that will change a lot in the future. The player must not lose money, he must at least be able to cover the expenses of travel and training.
"More and more revenue streams need to come in for the player, as it will be reflected in the sporting spectacle. The more the players train, the more they can cover their loads, the more the sport will grow because the show will be better."
Lorenzo Lecci López: Premier Padel has just started, but if we project ourselves in 2/3 years, do you think it will be possible for young Argentinians to come and play on the professional circuit without taking too many risks? If they lose, let it not be a tragedy and let them continue without having to return to Argentina.
Fernando Belasteguin "It doesn't have to be like that. Everyone takes a risk when they make the decision to turn something professional. Nobody can guarantee you that it will work, it is by winning matches that you will have more money.
Professional sport is not a cooperative. In tennis how many players invest to try to be professional? These people don't lose money, they invest time and money. If it works, that's fantastic. They must not be sure of anything, because then they will relax, and without effort nothing will happen."
The WPT lost its first lawsuit
Lorenzo Lecci López: Le World Padel Tour did not win his case against Miguel Oliveira. The latter will not have to pay the sanctions of the WPT. There is no real pressure from the WPT on the players anymore.
Fernando Belasteguin:"This case of Miguel has nothing to do with ours, it's different. I don't think that will be a precedent for our situation, and that the WPT will stop threatening us because they lost this lawsuit against Miguel. What is true is that the first litigation they had, they lost it."
Lorenzo Lecci López: Another circuit, the APT Padel Tour, did good things especially with the young players, they had a great event in Seville. Do you think that the FIP should recognize these events, because they help to spread the sport?
Fernando Belasteguin :"It's always good when tours help develop players. This has been a characteristic of Fabrice Pastor for many years, in his own way he has always helped young players. I remember the Pastor Cup in Buenos Aires, he helped Stupa and Di Nenno, Chingotto/Tello, Tapia/Soliverez to come and play in Europe. It's good that young people have the opportunity to travel."
"Then, from there to an international federation recognizing it, I don't know what the requirements are. But whether this is recognized or not, I always support initiatives that help the padel, whoever, whatever he does and whatever he says. We must applaud and move forward."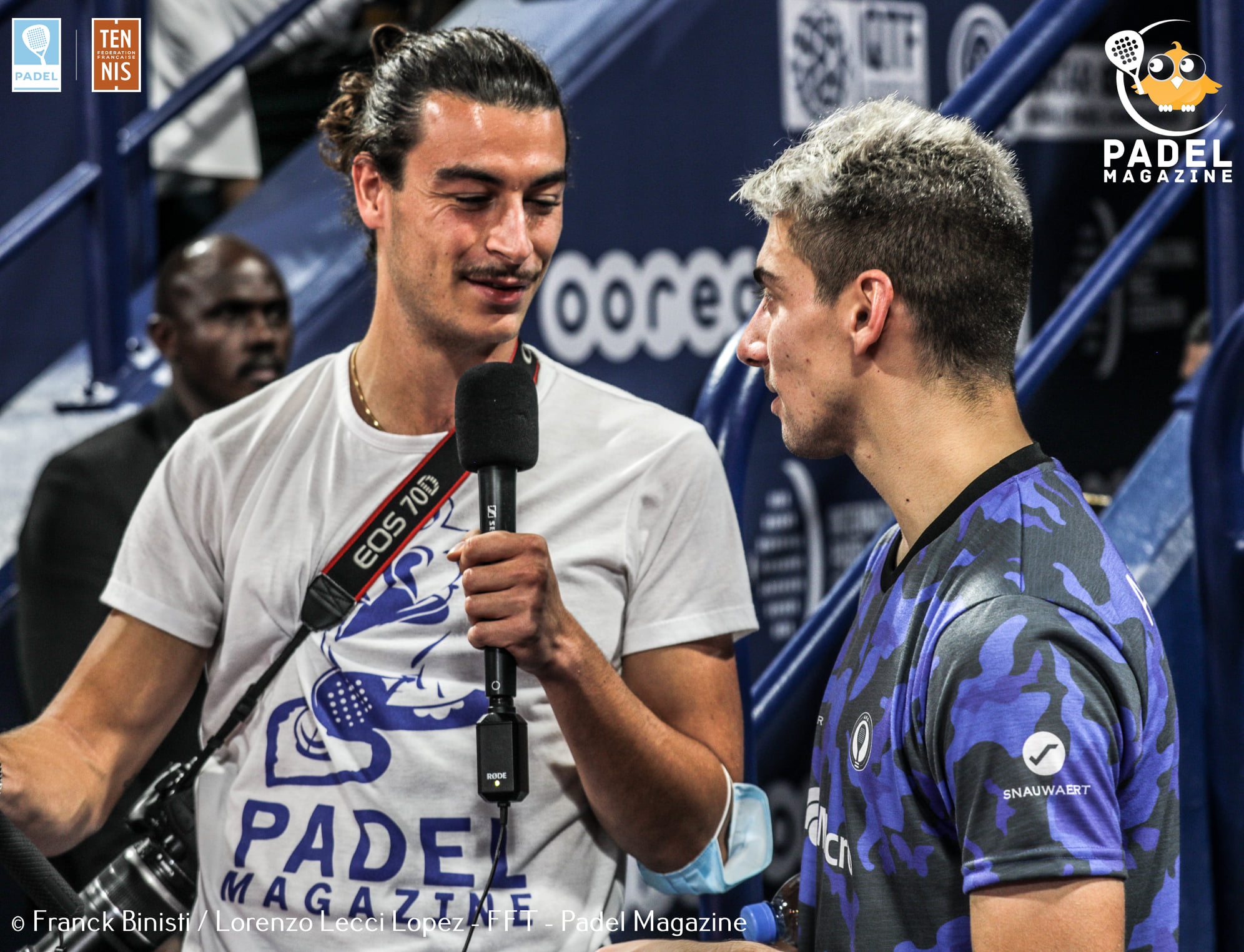 From his names, we can guess his Spanish and Italian origins. Lorenzo is a multilingual passionate about sports: journalism by vocation and events by worship are his two legs. He is the international gentleman of Padel Magazine. You will often see it on the various international competitions, but also on the major French events. @eyeofpadel on Instagram to see his best photos of padel !