We had the chance to interview Benjamin Tison, 100th player in the WPT ranking. He returns to current topics: France team, APT Padel Tower and World Padel Tour.
Go look for a final table on the WPT
Padel Magazine : You have reached the world top 100. Did you expect to reach it so quickly given the level that continues to rise in the WPT?
Benjamin Tison: "In all honesty no. I've been on the WPT circuit for only 2 years, I haven't been able to do a whole year: with the Covid, I only played 10 tournaments last year, so I didn't think I could progress so quickly ... must not forget that our opponents play padel for a very long time, they have had experience, training, and this delay is difficult to catch up.
At the beginning as we have no points we start in preprevia, the level is very high, from the 1st game.
I must also say thank you to Scat, who allowed me last year to be in the first 16 seeds of preprevia and therefore to progress faster. Today with Teo we are in the first 8 seeds thanks to his points and we therefore have one lap less.
It should not be forgotten that 70% of the players currently in the top 100 have paid at some point from partners to play with higher ranked people and earn valuable points to move up in the hierarchy. I am all the more proud to join the top 100 without having used this process! "
Padel Magazine : Now that you have reached this stage, what is your new goal with your partner?
Benjamin Tison: "I don't set myself too many ranking objectives, I hope to finish as high as possible, my real goal is to keep the previases and get a final table, a real performance in my mind."
The French are making their hole in the World Padel Tour
Padel Magazine : Today do we see you differently on the circuit? A left-hander is worth gold, do you have any suggestions? Are you listening?
"It's true that I had several opportunities, in addition to being left-handed, I have a rather atypical game that is noticeable.
I'm fine with Teo and even if in the padel everything goes very quickly, I'm not the type to change at the slightest problem; especially since Teo is great to me. "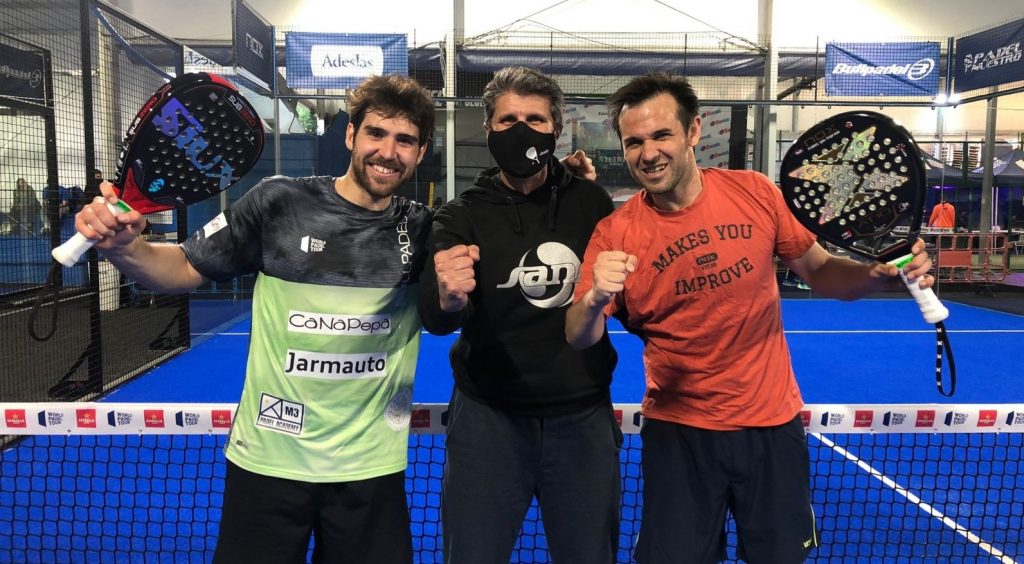 Padel Magazine : On the girls' side we see Alix Collombon being a regular player in the main draw. Do you think that for men it is feasible today? Do you feel like you can do it?
Benjamin Tison: "Alix is ​​on another level, she is in the 30 best players in the world, France is really lucky to have her, plus she's a great girl. Léa also arrives behind, so the girls are well represented.
On a regular basis I think that today it is very hard; the competition just to get out of the preprevias is terrible but I believe in it otherwise I wouldn't be playing in the WPT. "
A Bergeron / Tison pair for the French team?
Padel Magazine : The European Championships are fast approaching. You play officially in France with Johan Bergeron. Even if you will respect the manager's decisions, how do you see the future associations in Team France?

Benjamin Tison: "Of course I would like to play with Jo in the France team. For me we already have 3 holders on the left who are Jérémy Scatena, Adrien Maigret and Bastien Blanqué. In the France team, Jo is essential on the right, he remains the best.
For future associations, as you said, Alexis will decide, the role of the players is not to choose who they will play with. I'll even be ready to play on the left but I don't know why, no one is giving me my chance! (laughs) "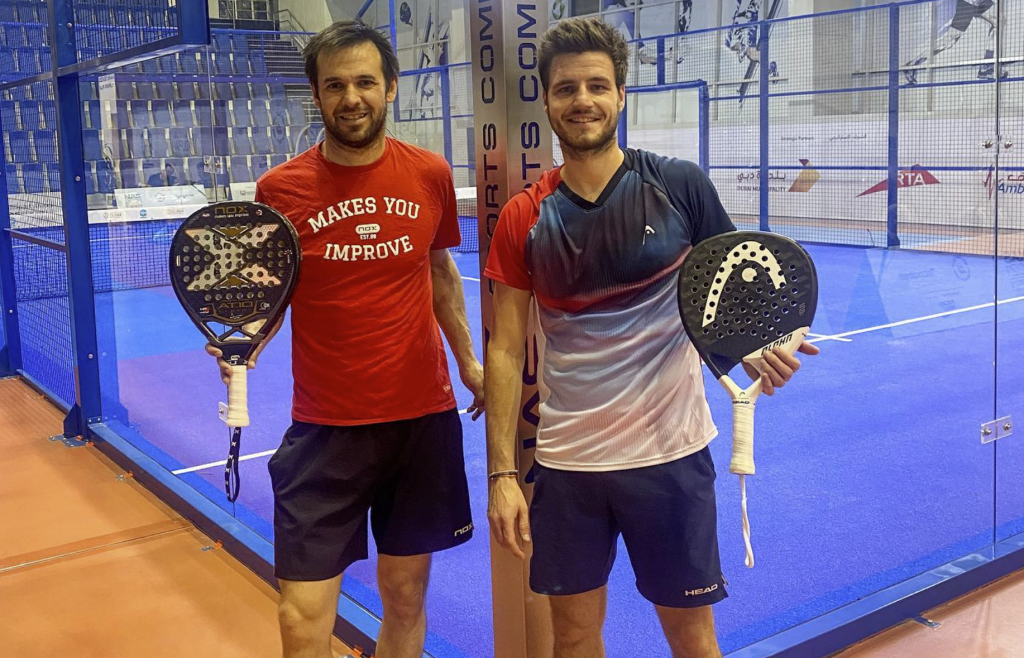 Padel Magazine : Everyone believes that you are the future French champions of padel? How do you see things? Isn't there more pressure to be the pair to beat?
Benjamin Tison: "No, I prefer to be the favorite in a competition, because that means we have the level to win it. However, people are wrong, it will be very difficult. There are a lot of good teams out there and let's not forget that Scat and Robin have hardly ever lost outdoors; and my little finger tells me that they will play together. "
The APT episode Padel Liege Tower
Padel Magazine : Let's come back to the episode of the APT: disappointed not to have been able to participate in the final? Can you tell us a little more about his injury, he is uncertain for the Perpignan camp?
Benjamin Tison: "Yes, we were very disappointed with Adri not to be able to play the final of this magnificent tournament. He had a relapse in his calf and had to stop for 20 days, so less serious than expected. I'm not worried about him for the camp he showed recently that he was playing very well. I even think he has more experience than before. "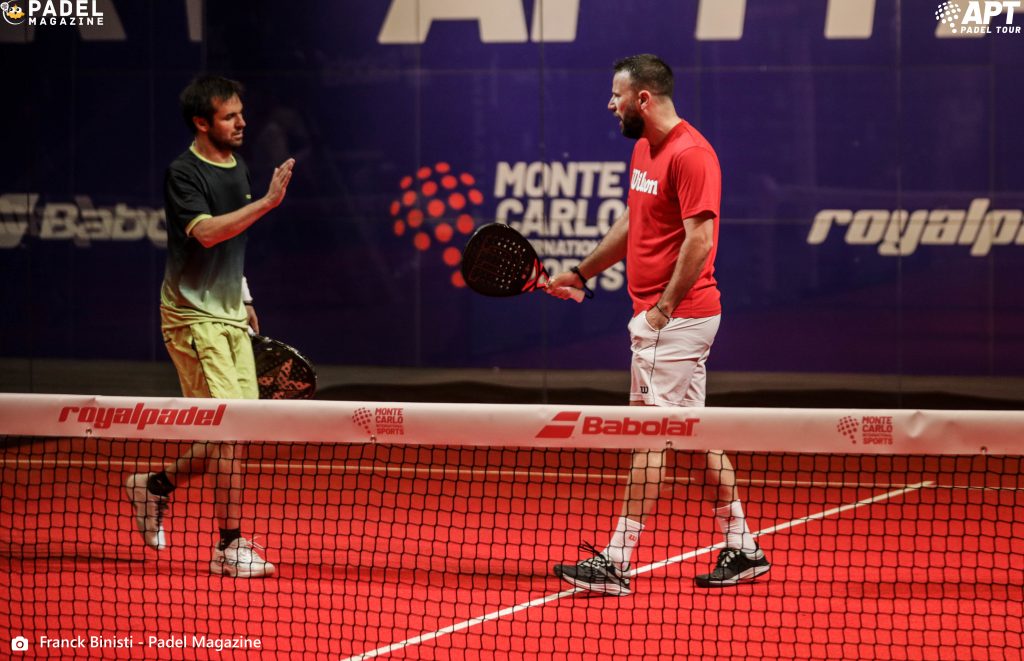 Padel Magazine : Since you could not participate in the final, you chose to take a plane to go and play the WPT the next day in Alicante, so you did not take part in the awards ceremony and the exhibition. What do you have to say to those who did not understand this decision?

Benjamin Tison: "I fully assume my choice. I had chosen to make the final of the APT but after Adrien's injury, it was impossible for me to miss a WPT tournament for an exhibition and an awards ceremony, even if people who know me know that I would have preferred to stay until the end. The APT, according to their rules, sanctioned me financially but understood my choice I think. "
"No player has vetoed Max"
Padel Magazine : Regarding the Max Moreau episode, we would like to come back to two things, first during this famous semi-final. There was a lot to say. Here too, everyone has their own opinion. What happened ? Do you also think it deserved that during a live?
Benjamin Tison: "I'm not going to go over this problem between two men. Adrien and Max will explain to you if they feel like it. But no, I don't think we should edit an image like that on television even if it's nothing serious. I think Max should have clapped Adri's hand and explained himself to him outside. "
Padel Magazine : Then, did Max Moreau not pay for this global environment which does not allow him to be present in this extended list of Team France with his partner (and his alumni for that matter)?
Benjamin Tison: "I am not in the manager's shoes, what is certain is that no player has vetoed Max since it is not our role. This is no joke, I can assure you today that if Alexis selected Max, the players would do their best for the team. You have to stop believing that it's the players who make the team. "
A prognosis for the next deadlines?
Padel Magazine : Can you give us a prognosis on the podiums of the next European and World Championships?

Benjamin Tison: "In Europe I would say Spain France Portugal even if Portugal is stronger than us on paper as well as Italy, I'm being chauvinistic.
For the World Championships, I would say Argentina Spain Brazil, unfortunately, barring a miracle, the podium seems unattainable for us at the moment. "
Padel Magazine : The final word ?
Benjamin Tison: "I can't wait to be able to postpone this French jersey! I know that we are still a developing sport but it is a real pride for me to represent France! "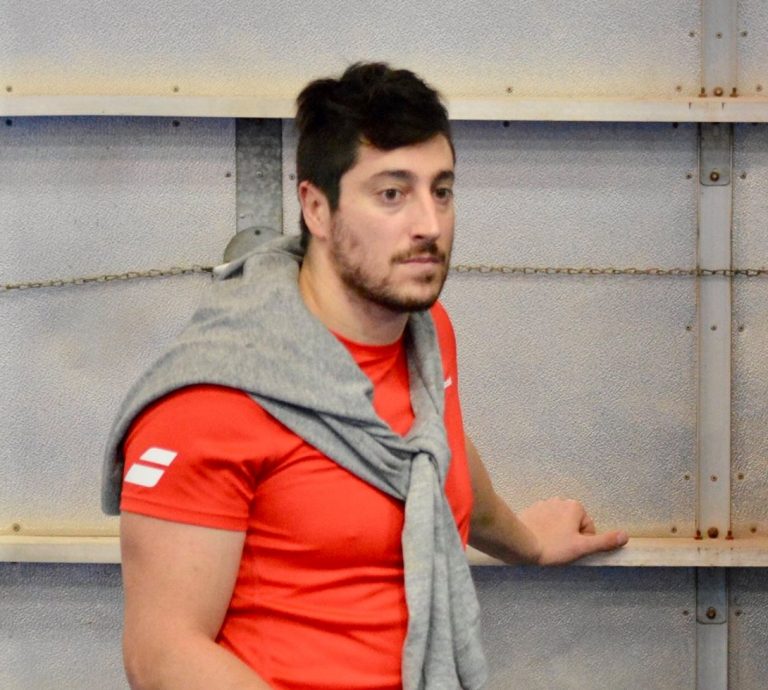 Xan is a fan of padel. But also rugby! And his posts are just as punchy. Physical trainer of several padel, he unearths atypical posts or deals with topical subjects. It also gives you some tips to develop your physique for the padel. Clearly, he imposes his offensive style as on the field of padel !