Benjamin Tison, champion of France and first French at the international level played the game of questions and answers at the microphone of Padel Magazine on the occasion of his signature with a very big sponsor: Cupra!
From the Pyramides club, the Francilien looks back on his career but also on his successes which have led him to become one of the new faces of the Spanish brand.
A more personal interview to get to know better this player who is the pride of the French on the circuit of World Padel Tour.
The beginnings
PM: If you don't mind Benjamin, before talking about what is happening today, could you go back to your beginnings, what were your first moments on a field of padel ?
BT: "My first moments in the padel took place at the Tennis Club du Mas, near Perpignan. It was my cousin who introduced me to this sport. Before that day I had never heard of this discipline and we can say that from the first balls I loved it.
The problem is that when we returned to Paris there was still no land built so it was difficult to practice, until the day when the Bois d'Arcy club opened its doors. I was able to train more seriously ".
PM: When did you tell yourself that you had a good level to get started in the padel ?
BT: There were two significant events.
The first is during a tournament with my first partner, Frédéric apple. We left for Lyon for our competitive debut and we beat in the quarter-final Johan Bergeron et Pierre-Antoine Morillon. In the final of this tournament we lost against Justin Lopes et Aitor Garcia. It was then that I realized that I was playing pretty well.
And the second who confirmed that I had something extra and that I really liked this sport was when I started with Adrien Maigret for the first P1000 in Perpignan. Following that, we formalized and won a few competitions together. This is where the adventure started.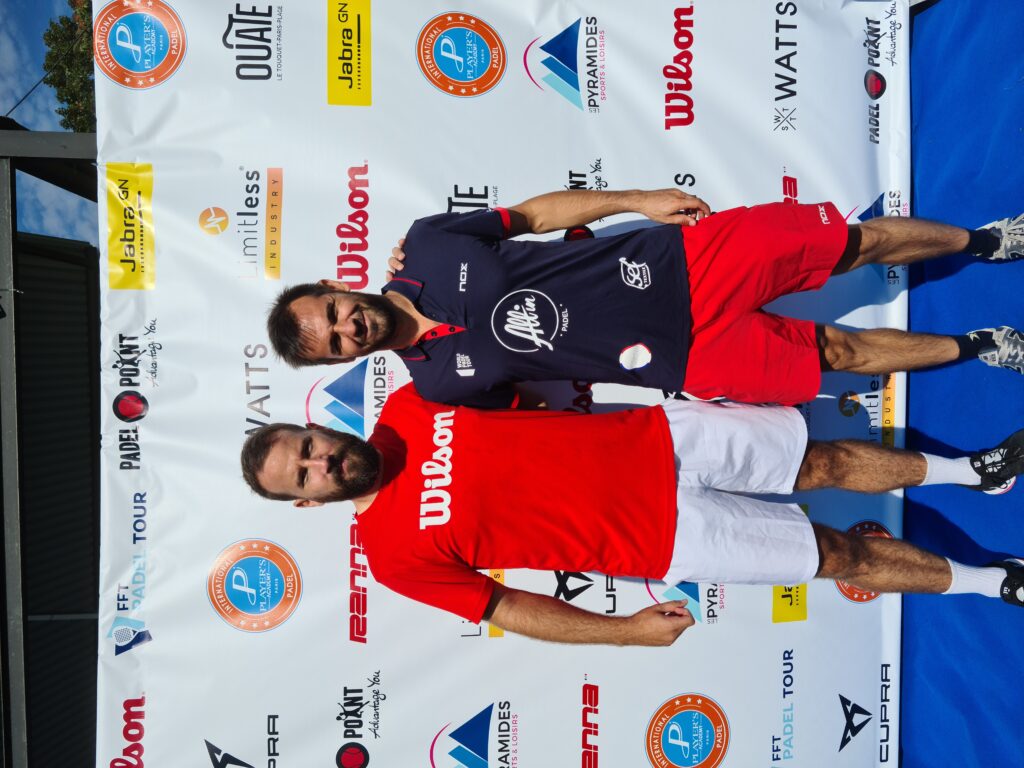 "The padel: the most individualistic team sport "
PM: What about relationships between players? We were able to see many pairs going their separate ways. This was the case with your former teammate Téo Zapata. Can you tell us about this episode?
BT: "Yes, actually to be honest I was surprised myself.
The day after the P2000 final in Perpignan with Jo bergeron I get a call from Teo explaining to me his choice to stop our association. He had received a proposal from Nacho Gadea (67th player in the world) offering to play alongside him. In view of the standings, the Spaniard had more points than me and the opportunity was too good for Téo. He was going to be seeded in previas. As we had a very good safe relationship off the pitch the separation was difficult. At the present time we have kept these excellent reports and we are still in contact. But we had to bounce back ".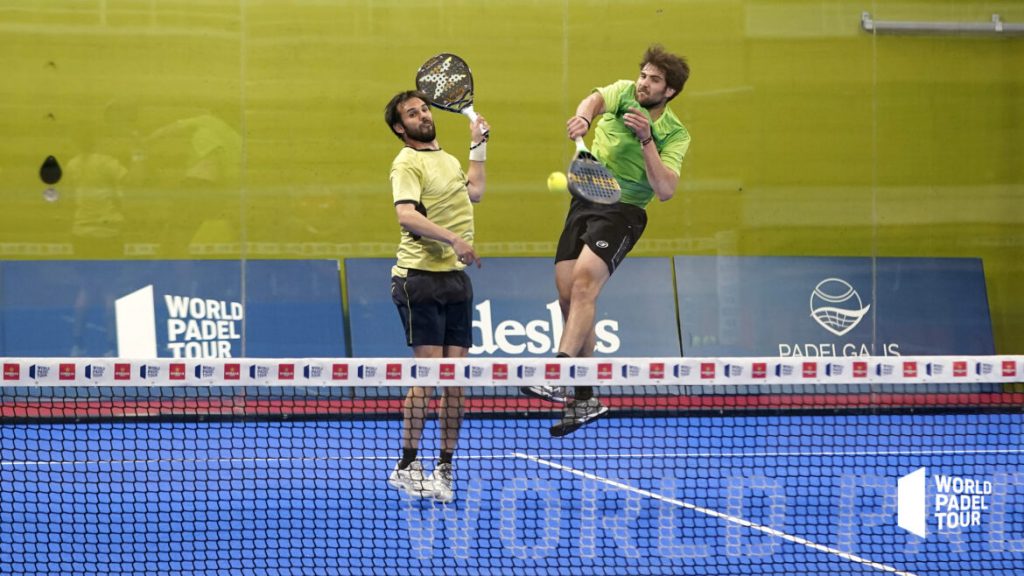 PM: In this situation in this case the separation went well, but sometimes it is not. There are sudden changes that can be taken the wrong way.
BT: "Yes it has become common to change pairs at the start or middle of the season. It's become fashionable, you can see it on the World Padel Tour. All the best players change very often. We could see Maxi Sanchez et Adrian Allemandi end their union at the start of this 2021 edition. Whether for Men or Women, there are a lot of changes after two or three tournaments. I often say that the padel is a individual sport for two.
It is still very much individual. The easy way is to change. Personally, I'm not a fan of rapid change, after that it might not work out as well, but you have to give yourself time to get to know each other and play a few games together ".
PM: A few days ago a remark was made to us about your former partner. You will surely soon catch up with him in the standings. So I went to see the ranking and indeed you are 73rd in the world, you get very close to Zapata but also to Nacho Gadea who are in the top 60. the differences are no longer so great.
BT: "I had a very good first part of the season and the goal is to go as far as possible. My objective would be to enter the top 70. It's very hard and we will have to fight but we will see at the end of the year what it is. I had to revise my goal upwards because I wanted to be part of the Top 90. This wish has been fulfilled and now I want to go even further ! "
Cupra and the padel : it matches!
PM: We will continue by talking about this great partnership that you have just concluded with Cupra. Partnership which will make a lot of talk because the car brand is launching strongly in France.
How did the story start between you?
BT: "Indeed, as you said so well, it will do a lot of talking because Cupra it is still an important player in the world of padel. It is notably Fernando Belasteguin who initiated this with the brand. You should know that in Spain we see a lot more Cupra than in France, it is a big sponsor of the WPT, we live with this brand during competitions.
The story is rather simple, it is thanks to Robin Haziza, who has been taking care of my interests since this year, who put me in contact with the car manufacturer and it happened very quickly.
Indeed they had the will to establish themselves in the hexagonal sporting environment and I personally find that the padel fits well with their innovative image. It's a sport that is exploding on a global scale and no one can stop this madness. I think it's a beautiful marriage between Cupra and the padel. And I am lucky to have been chosen as brand ambassador, I am very happy ".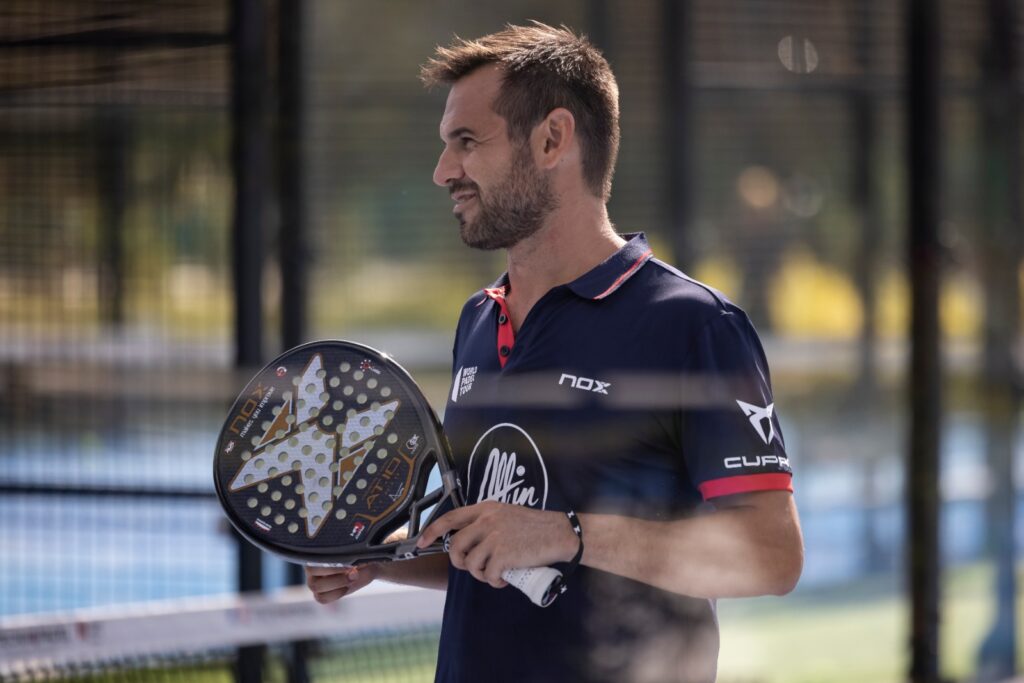 PM: To conclude this interview, I would like to come back to an anecdote concerning your father. He told us that the padel is quite strange because there are a lot of tennis players that you knew before and who took up the sport at the same time as you.
At the time you weren't so close to them, you were sometimes rivals. But the padel allowed you to get closer and even become friends. Do you agree with his analysis and can we say that this is one of the great stories?
BT: "Of course!
For month on padel is above all a human adventure and it is only fun. When we started playing in the Yvelines, we were a group of around fifteen tennis players in roughly the same ranking. We had a blast ! I have plenty of travel anecdotes. Although currently I am making progress on the WPT I do not forget the first games played with friends ".
You can find the whole of this exchange just below:
A few days ago we had the chance to hear the words by Alix Collombon on his partnership with Cupra . She was also contacted to represent the Spanish brand.
It's a very nice blow for the two champions of France!

Fan of padel and of Spanish origin, the padel runs through my veins. Very happy to share with you my passion through the world reference of padel : Padel Magazine.