What competition! The Fabrice Pastor Cup is undeniably a competition apart in the world padel landscape.
For this first edition of the Fabrice Pastor Cup on the European continent, it is Laurent Bensadoun / Fernando Poggi who wins the 1th edition of the Fabrice Pastor Cup at Tennis Padel Soleil.
Remember that these are actually 3 competitions proposed: The PRO AM, a competition mixed between celebrities and paddle stars, the Fabrice Pastor Cup and finally the Final Round, a competition composed only of padel professionals.
Fabrice Pastor Cup - 1 Edition France: Bensadoun / Poggi
Laurent Bensadoun and Fernando Poggi win the Fabrice Pastor Cup at the end of a masterly final against the young and talented Thomas Leygue, 16, and the no less talented, Fédé Chingotto, World Padel Tour player, who will have feasted for more than 5 days at Tennis Padel Sun.
Small disappointment however for Thomas Leygue who did not manage to get into his final. Fede Chingotto will not stop encouraging his partner. In vain. Too bad, because this match does not really reflect his involvement in the padel and the efforts made to reach this final. There will be others, that's for sure!
Opposite, Laurent Bensadoun was like "his" tournaments, serious and diligent. Little waste, an efficient aerial game and above all a perfect right-hand player for left-wing players able to unleash very surprising smashes.
PRO AM - Bensadoun / Navarro: Irreproachable
Bensadoun / Navarro wins their final against the Pastor / Chingotto pair. In front of the "commando" Bensadou / Navarro team, the pair Pastor / Chingotto showed that she was able to make equal play especially in the second set. A great determination of Fabrice Pastor to try to win this final. But it was not enough.
The Final Round for Lebron / Belluati
In this Final Round of the Fabrice Pastor Cup, Lebron / Belluati faced the Navarro / Botello pair. A match that could have turned in favor of Navarro / Botello in the tie-break. But it is the Lebron / Belluati pair which wins the decisive game and therefore this first set. Then Lebron / Belluati will be too regular to be worried in the second set.
Lebon / Belluati won the 1th edition of the Final Round of the Fabrice Pastor Cup in France.
La 1ages edition of the Fabrice Pastor Cup on the European continent ends so in beauty with 3 beautiful winners.
We should announce the next 10 stages of the Fabrice Pastor Cup. The next should take place in Portugal in early September. But we will come back on these new features soon.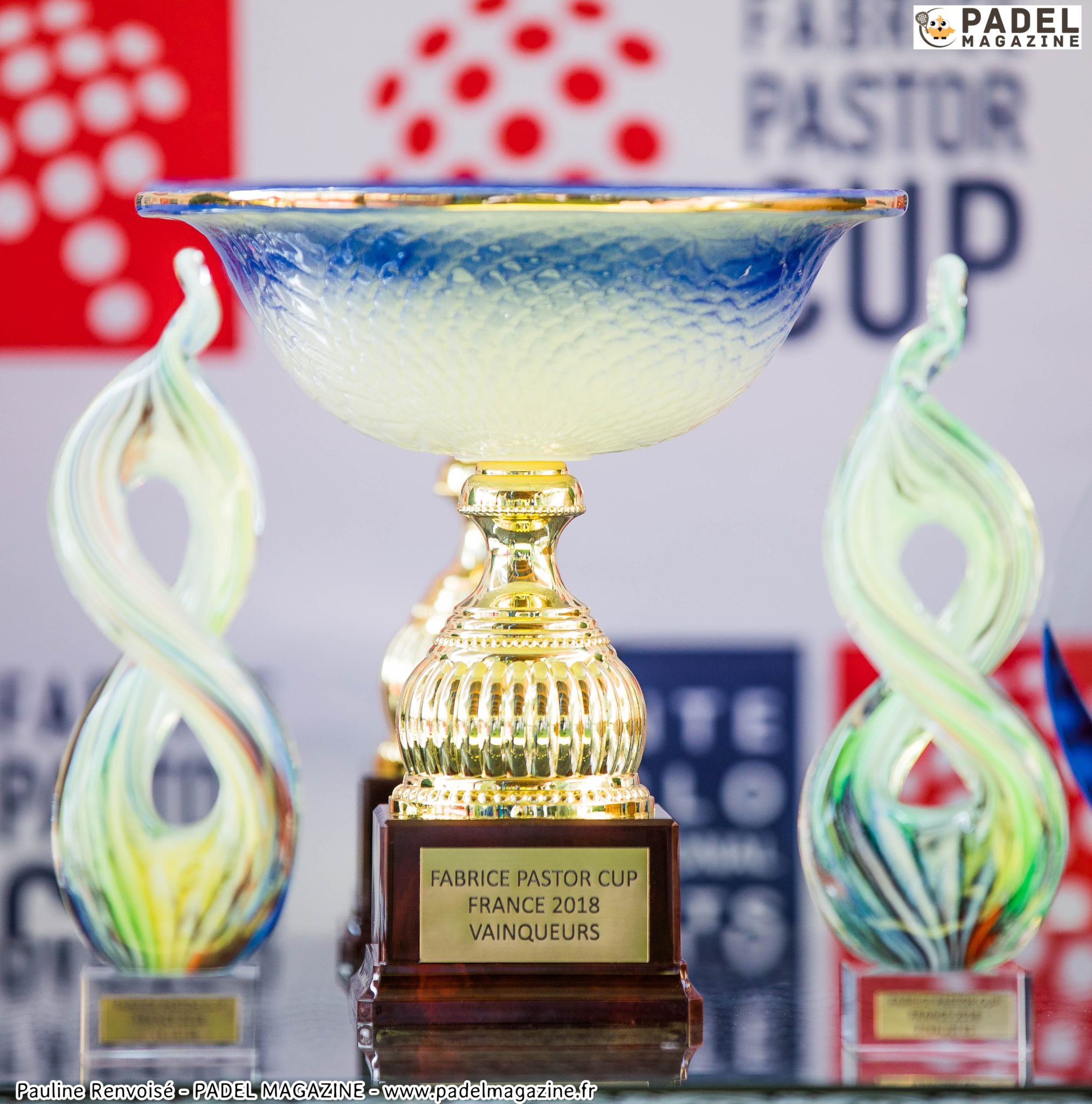 Franck Binisti discovers the padel at the Pyramid Club in 2009 in the Paris region. Since then padel is part of his life. You often see him touring France by going to cover the big French paddle events.